Internship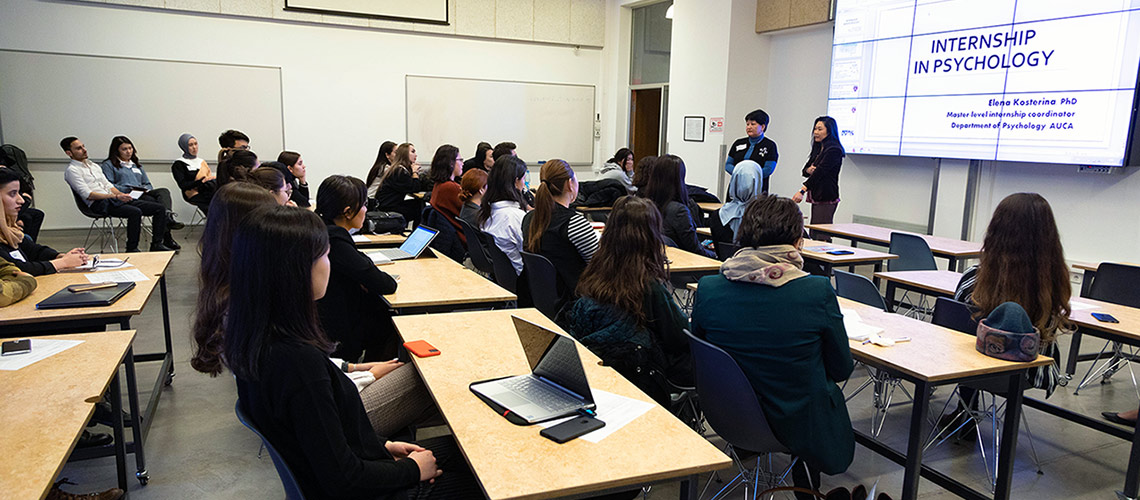 Psychology Department Internship Policy
The American University of Central Asia defines an internship as "a pre-professional, educational experience, where students have an opportunity to enhance their theoretical knowledge by applying it in practice." The University requires all undergraduate students to complete an internship program before graduating to be better prepared for their future careers.
Purpose
An internship is an effective way for students to prepare for their future careers. The main goal of an internship is for students to gain practical skills related to their specializations in a real-world work setting. Psychology students will be expected to enhance students' knowledge and skills in areas of counseling, organizational, teaching, and research skills necessary for their further independent work.
Types of internships
Students majoring in Psychology must fulfill the requirements of two types of internship:
The procedure of Internships
All student internships are internally supervised by corresponding academic advisors of the student from the Psychology Department. All students starting an internship should decide on the site of the internship themselves and fill in the

 

Internship Declaration Form

 

in two copies, one of which is submitted to the academic advisor for approval. Students might refer to the

 

Internship Database of the Department to find a site of internship, but it's students' responsibility to secure their placing. To approve your internship site and secure your placement, you might need to fill out

 

Departmental Recommendation for the external organization to employ you.
Externally, every student is supervised by a qualified degree-holding (preferably) psychologist by means of the External Supervisor Evaluation Form.
Students are expected to fill out

 

Internship Diary while undertaking an Internship and base their Internship Reports (please, see guidelines for the Internship I Report and Internship II Report) on their diary notes.