Center for Civic Engagement
Our Mission
The mission of the AUCA Center for Civic Engagement is threefold. We aim to:
Instill in students, faculty, and staff an ethic of civic engagement and social responsibility;
Enhance the capacity of AUCA students, faculty, and staff to be positive members of and leaders in their local, national, and international communities, particularly by engaging thoughtfully in matters of public concern;
Enhance the welfare of the local, national, and international communities in which AUCA, its students, its faculty, and its staff are situated.
Our Methods
To achieve this mission, we support the integration of experiential and community-based learning methods across AUCA's academic departments; facilitate students and faculty in designing and implementing civic engagement projects and related research; provide workshops and trainings on key civic engagement concepts and skills; build and manage long-term partnerships with civil society representatives, government partners, private companies, and international actors interested in partnering for the public good; and leverage AUCA's academic excellence and liberal arts approach to engage in matters of public concern.
We build on a robust history of civic engagement at AUCA. The Student Initiative Development Program (SIDP), for example, has been active for more than 3 years, funding 19 student projects that operate in every region of the Kyrgyz Republic - with a positive impact on upwards of 2,000 citizens. Beyond SIDP, AUCA professors Seth Fearey and Emil Nasritdinov took it upon themselves to launch the Darya Park Project, building a riverfront park in Bishkek in collaboration with students, local residents and government leaders. They improved the neighborhood's social capital and satisfied more than 96% of residents. The CCE builds from projects such as these - and the more than 30 additional civic engagement initiatives ongoing on campus - to advance civic engagement as a model for learning, teaching, and living at AUCA and beyond.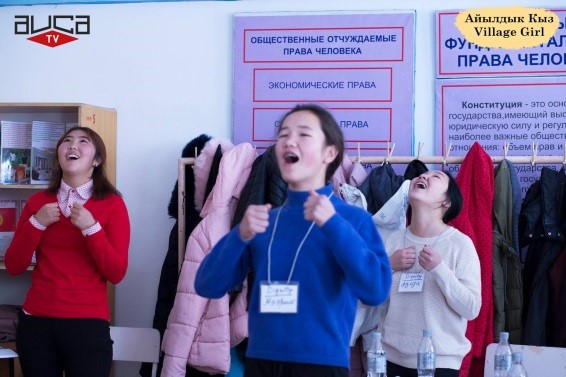 Young women take part in a confidence-building class as part of Village Girl, a student project to give high-school aged girls alternative narratives to bride kidnapping and early marriage (2018).
---