AUCA students hiked out to the campsite and got to explore the glaciers
Looking out from the windows at AUCA, it's impossible to miss the beauty of the Kyrgyz mountains with their stunning white glaciers sparkling in the sun. How much longer will we get to enjoy such views though? How are the glaciers of Kyrgyzstan going to be affected by the process of Global Climate Change?
Thanks to an initiative by the Ala Archa Expedition 2018 Team, in partnership with AUCA's Environmental Management & Sustainable Development Program , four AUCA students were given the chance to get up close and personal with some of the glaciers in the Kyrgyz Tien Shan Mountains this summer, and to try their hands at helping to answer some of these questions.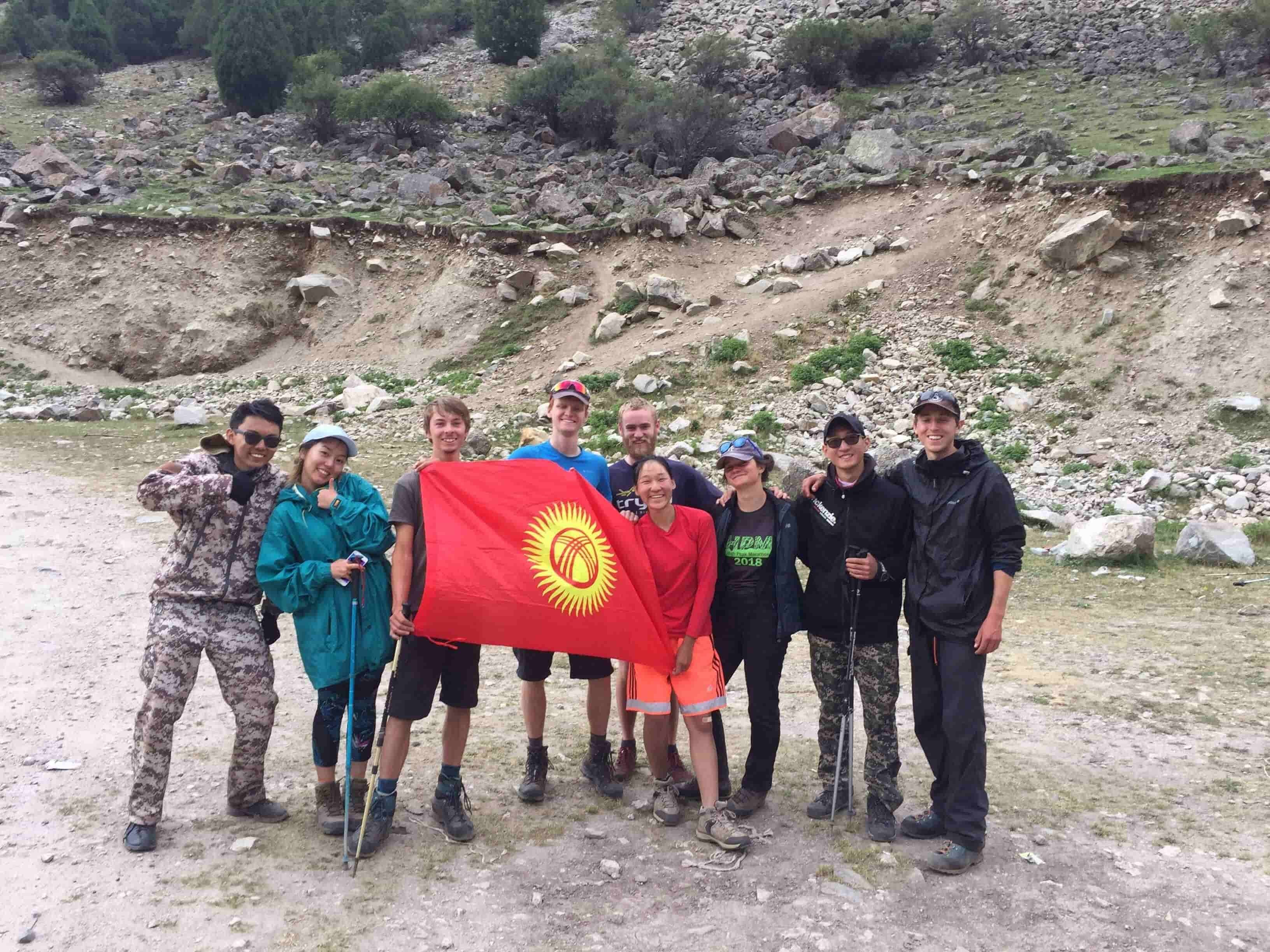 The purpose of the Ala Archa Expedition 2018, led by current 3rd Year University of Sheffield Geography Students Alexander Hyde and Sam Gillan, was to investigate the spatial variability of glacial melt via ablation stake data and to conduct glaciation modelling using drone technology over the course of 30 days in July 2018 in the Belagorka/Sokuluk region of the Kyrgyz Tien Shan.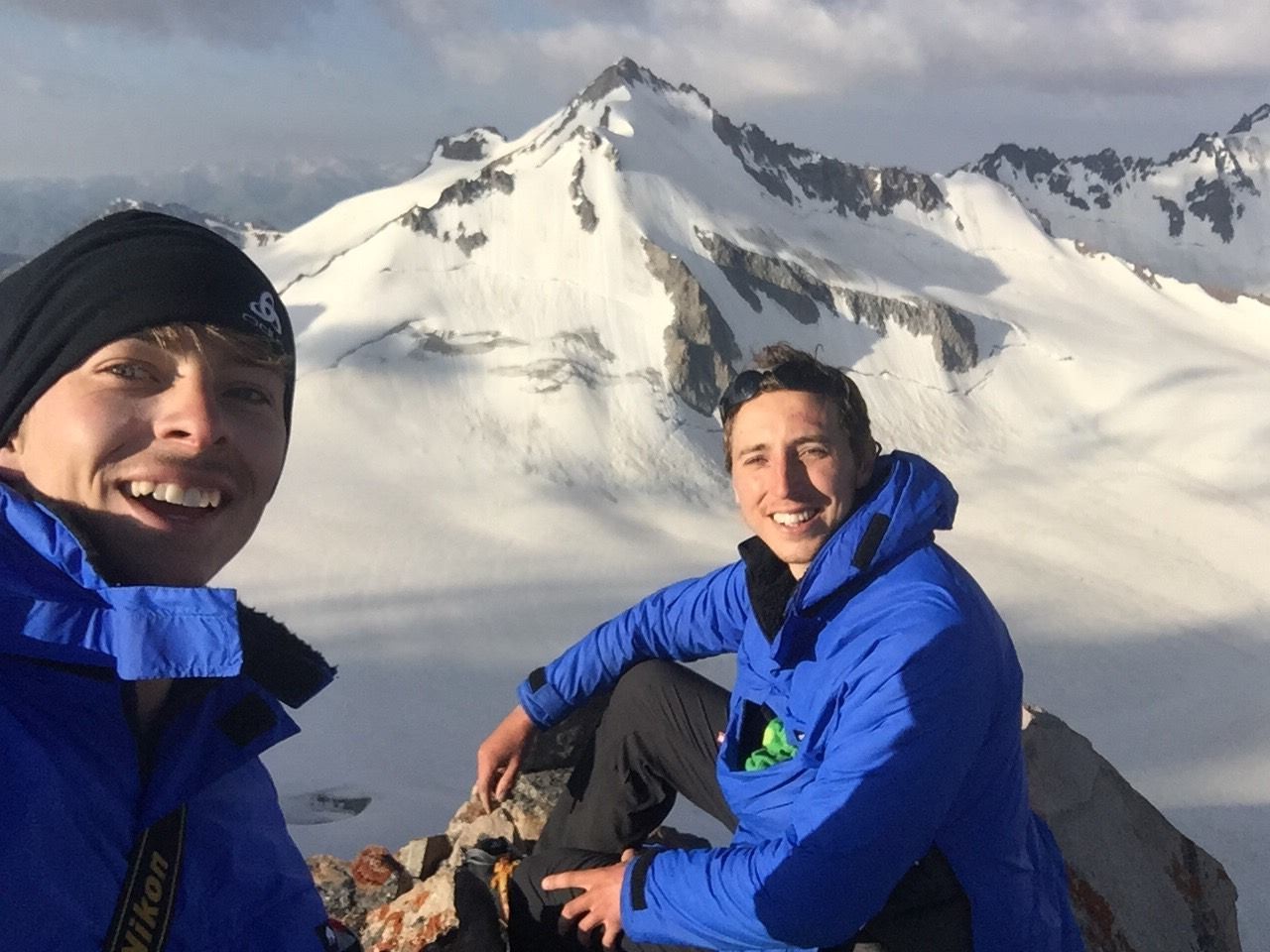 AUCA students Buyandelger Khishigzul (Senior, EMSD), AlexandrLyan (Graduate, BA), Asel Osmongazieva (Junior, JMC) and Aidar Zhumabaev (Junior, Geology) were selected from among those who applied to join the Expedition Team for their final week of research. As part of the opportunity, our AUCA students hiked out to the campsite, camped alongside the team, were taught new outdoor survival skills and first aid training, got to explore the glaciers, and learned about and participated in conducting glacier research.
While it was "a very physically, mentally and morally hard few days," all of the students really enjoyed the experience.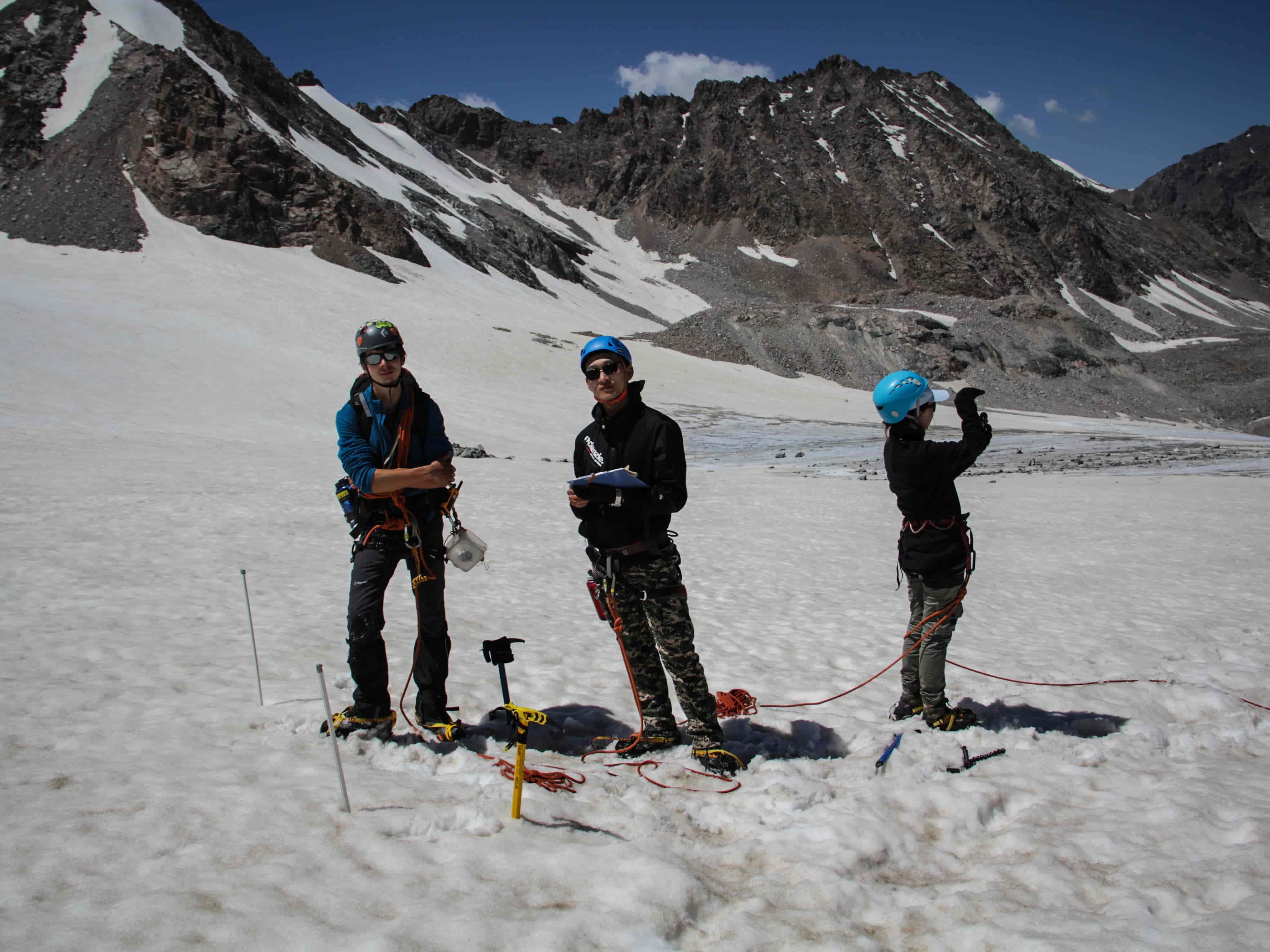 AUCA BA-114 student Alexandr Lyan described the experience this way:
"The trip was unforgettably magnificent because of the landscape, the starry sky calling to space, turquoise lakes, rare glaciers and many other things you should see with your own eyes. However, to reach basecamp, to see truly amazing places and views, we were crossing icy rivers, drinking river water where the cold temperature scalds your skin, and hiking for at least eight hours over rough terrain with steep climbs up and down.
My openness to the opportunity gave me a lot of positive outcomes, but the main one was to strengthen my mind. Being at the edge of opportunity showed us that we can be better, stronger, more than ever. That your life is what you make it."