Alumni Fundraising Drive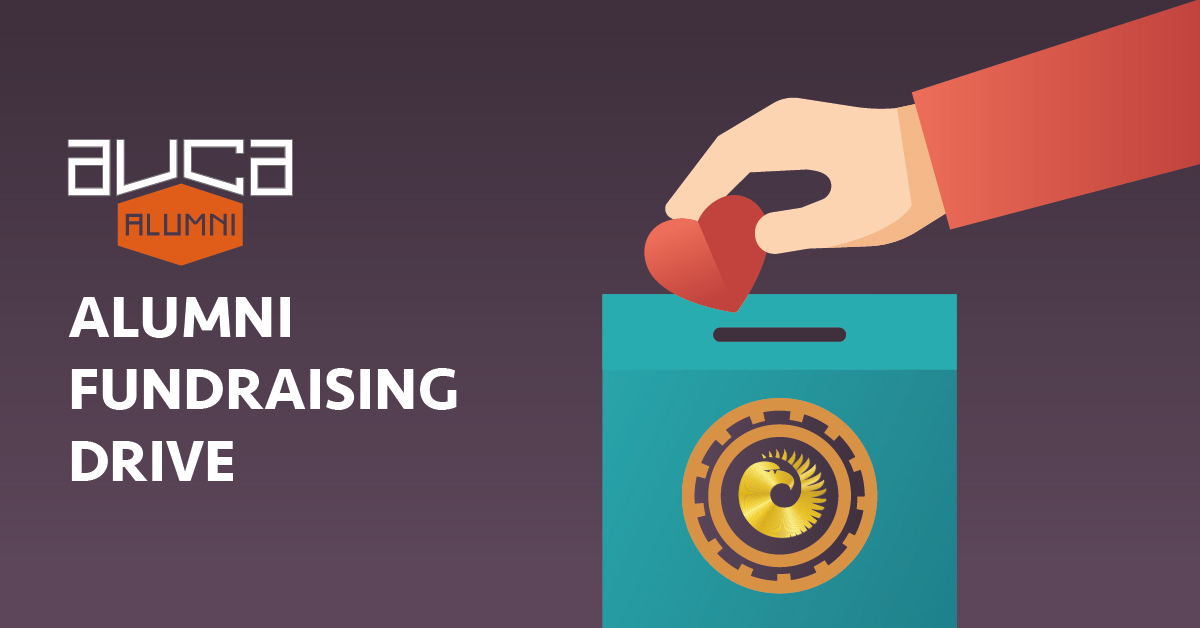 Dear AUCA Alumni,
Join back and and stay connected with your AUCA community by participating at Alumni Fundraising Drive game. This is the opportunity for you and your graduate year to show a little spirit. You can go to the page of AUCA Alumni and check the leaderboard.
All your donations will go to the AUCA Alumni Fund. All gifts to AUCA Alumni Fund will support need-based financial aid, by providing new generations of students with access to the opportunities and experiences that AUCA gave you.
It is not about which graduate year raises the most money, it's about who finishes with the greatest share of alumni participation in giving. The alumni class with the highest participation percentage in the Alumni Fundraising Drive game will be recognized as winner and will be awarded the Most Spirited Alumni Class prize on the upcoming Alumni Grand Reunion on June 8, 2019.
You can make a gift online, by phone, by mail, or in person- every gift counts.
For donating by cash please call AUCA Alumni Office by the following phone numbers:
0 312 915 000 (ext. 247)
0550 00 10 70
0777 90 90 27
Our volunteers will come to you and pick up your donation.