BEGINNINGS: LIBERAL ARTS IN CENTRAL ASIA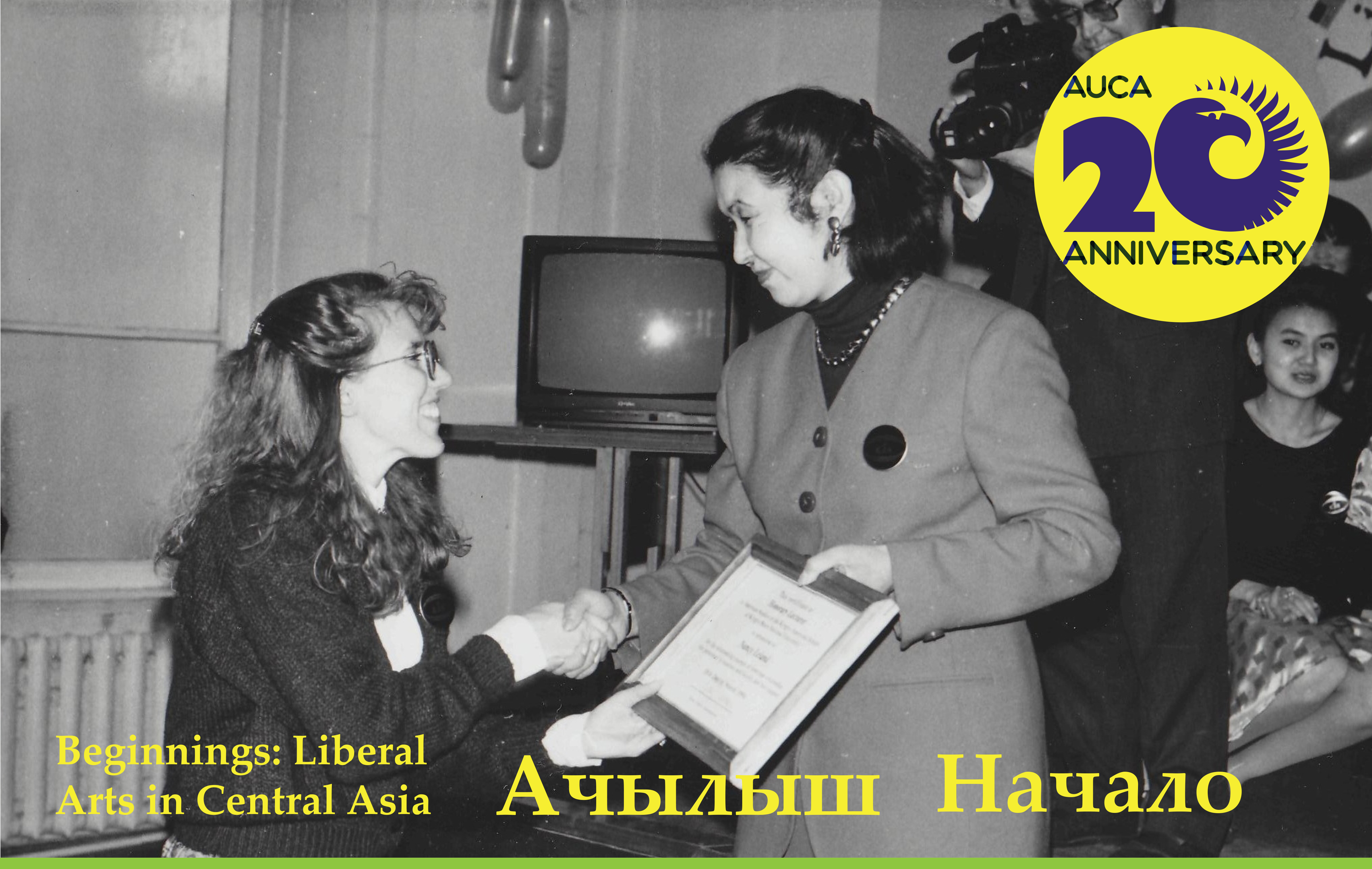 In 1991, as independence swept across Central Asian countries, the region deliberately advanced into a fast-changing world of free markets and democracy. Leadership from a new generation provided a fresh perspective on how economic resources, information and personal freedom could be nurtured in an open society. This wave of change spurred new ideas in the educational system.
In the spring of 1993, at the home of one of the faculty of the Kyrgyz State National University (KSNU), an idea was brewing for a new kind of university.  Those present thought there should be a university that, above all, was free of the corruption endemic among the rusting Soviet infrastructure.   One of the women was an English professor who had spent some time in Britain, had some idea of what a Western education was, and had an abundance of energy and initiative.  By the autumn of 1993 she had turned this conversation into a reality, and a new American University was born.
Kamila Sharshekeeva, the founder of AUCA, took this idea from her kitchen table to one of the most respected institutions in the region in little under a decade.  However, that future success would have been hard to predict in 1993 as 40-odd students enrolled at the Kyrgyz American Faculty (KAF) established within KSNU, with Camila as the dean.
In this section you can learn more about the founding of the university and its 20-year history through a short video and photo album.