Mathematics Competition
Dear applicant,  
Science Division invites you to participate in the offline Mathematical Contest at AUCA, which will be held on  April 2, 2023 (Sunday).
This year AUCA provides three scholarships for winners, among the 11-year school students, first place- 100%, second place-90%, and third place- 80% in case of applying to Science Division programs: "Applied Mathematics and Informatics", "Software Engineering", and "Economics". 
Tests are available in English, Kyrgyz, and Russian Languages in the format of a Multiple choice. 
Examples of tests:
To register a contest taker needs to fill in the registration form, which is below, and pay 200 som as a registration fee. Please, follow the instructions below.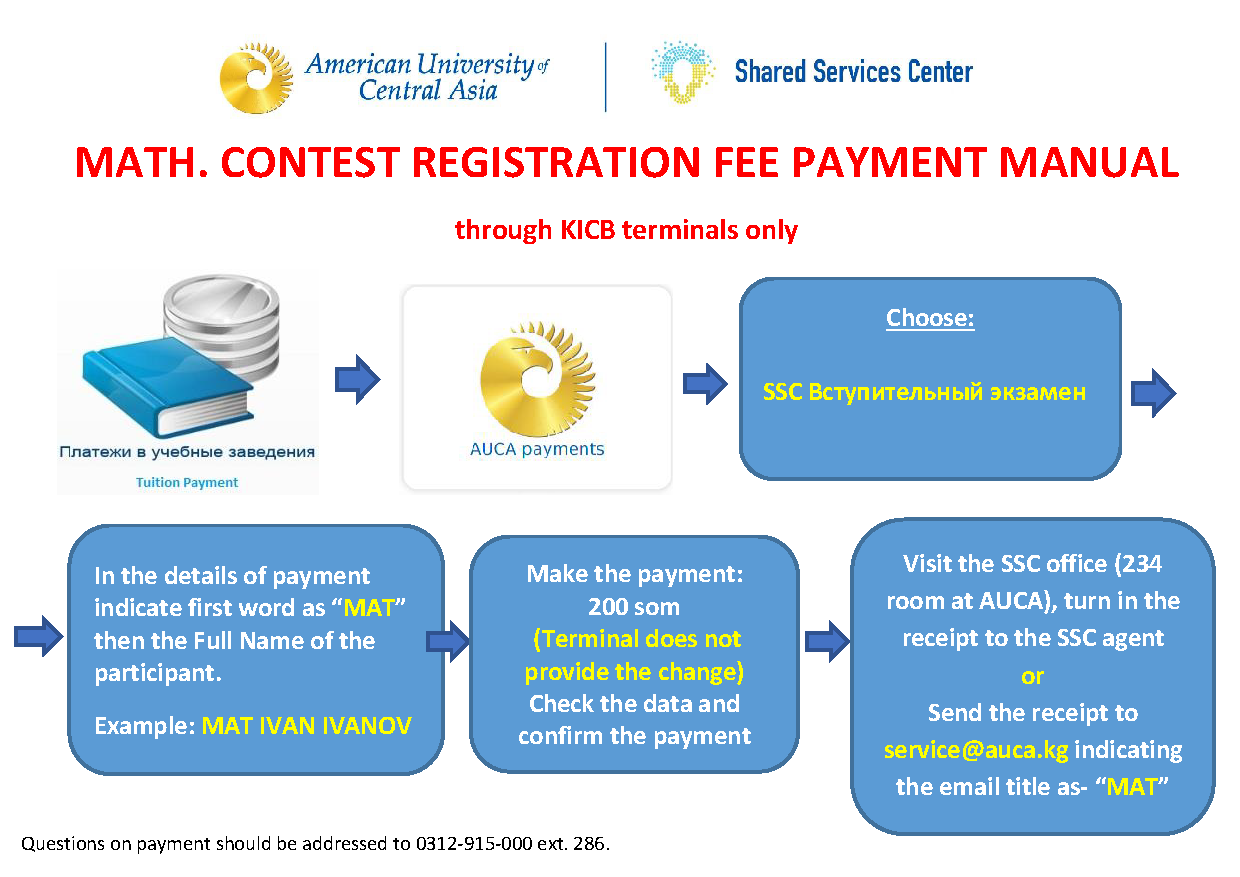 KICB terminals on the map: https://go.2gis.com/d3djm 
REGISTRATION WILL CLOSE ON MARCH 30 AT 18:00. 
TO REGISTER LOG IN TO YOUR GOOGLE ACCOUNT AND FOLLOW THIS LINK OR FILL IN THE FORM BELOW.
After registration, an applicant will receive a message in the indicated e-mail about the rules, policy, and terms and a list of documents that should be provided on April 2.