LAS Human Rights Concentration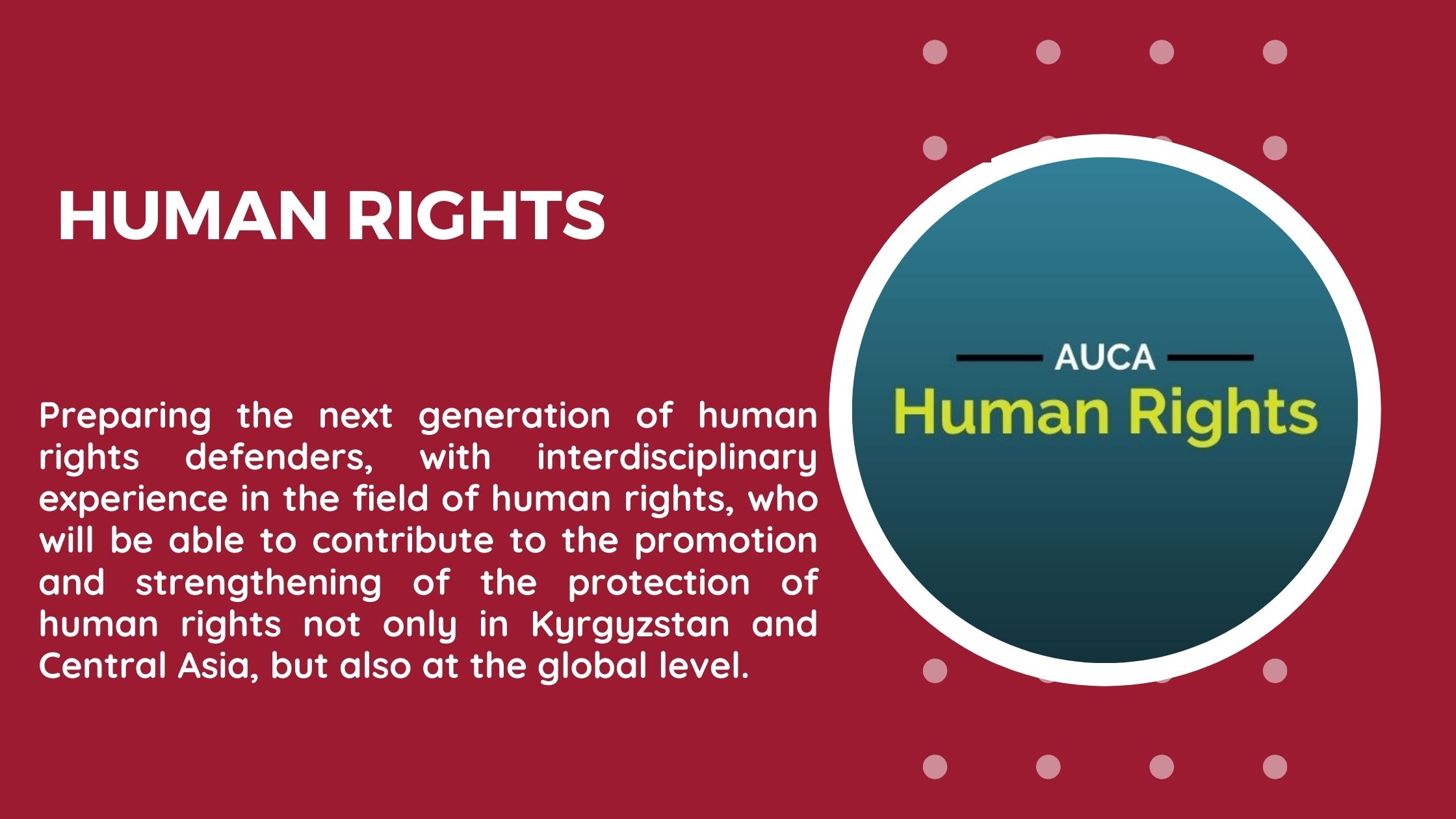 AUCA Liberal Arts Human Rights Concentration is the first and the only undergraduate program of its type in Central Asia aimed at preparing young specialists with an interdisciplinary background in human rights to serve not only in Central Asian institutions but also at the global level.
Furthermore, the program is designed to prepare specialists to work in organizations that are closely working with human rights such as the UN, the Council of Europe, and OSCE. It is an innovative four-year degree program that introduces students to this increasingly important and fascinating field of specialization.
Being a student of Human Rights Concentration will allow you to discover the entirely new world of specialty via the prisms of law, history, politics, sociology, film, media anthropology, regional studies, and other fields. The rapid development of human rights and the compelling need of the Kyrgyz and Central Asian community for the experts in this particular field would enable the graduates of the program to be of vital importance not only in their local communities but in the region as well.