Student Exchange to Bard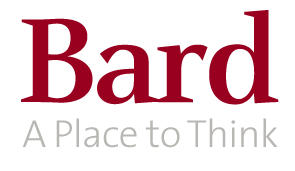 AUCA Study Abroad Opportunity at Bard University
Call for applications for the Bard College
Program in International Education
The Bard College Program in International Education (PIE) will bring together students from Bard's network of international partners (including AUCA, Smolny College, Al-Quds University, Bard College Berlin, and University of Witwatersrand) for one semester of study on the Bard College campus in Annandale-on-Hudson, New York.
The PIE scholarship covers room, board, insurance, SEVIS fee, and limited assistance with the cost of books.
Payment
Students continue to pay tuition to AUCA and are responsible for paying J1 visa application fees, round-trip airfare, and out-of-pocket expenses.
Credits
Students at Bard College register for sixteen credits per semester (four courses). You will have to clarify with your departments and Registrar's Office whether the courses you will be taking from Bard College will count towards your undergraduate degree at AUCA in advance.
Eligibility/Criteria
Applicants should be junior students at the time of the start of the semester at Bard. The program is open to current sophomores majoring in the following twelve academic programs:

Anthropology, Technology, and International Development
Applied Geology
Applied Mathematics
Economics
Environmental Sustainability and Climate Change
European/American Studies
International and Comparative Politics
Journalism and Mass Communications
Liberal Arts
Psychology
Sociology
Software Engineering
Television, Cinema and Media Arts

  GPA 3.0 or higher;
  Experience in civic engagement/

SIDP

projects, Model UN or debates is an asset.
How to apply
To apply, a student is to submit an ONLINE application, which is currenly closed. A link will appear on this page as soon as a call for applications is open.
Additional remarks
1) BGIA: Interested applicants are urged to consider spending their semester at the Bard Globalization and International Affairs (BGIA) Program in New York City. BGIA provides a unique opportunity for students from around the world to engage in the study and practice of: international law; international relations theory; global public health; political economy; international reporting; and other aspects of international affairs. BGIA merges coursework in international affairs with internship opportunities in media, finance, international governance and human rights, and youth and education companies and organizations. Students who are interested in the BGIA program will be able to indicate this as part of the PIE application.
2) Final decisions on all applications are made by Bard College. After the decision is announced selected students will receive further instructions regarding important forms and deadlines. Failure to read email or to ask and answer questions in a timely manner may result in a student's admission decision being withdrawn. It is very important that you must be responsive throughout the application and enrollment process.
3) English Language Test: Students will receive additional email from me on details for the English Language test. Please check your emails.

In case of questions in relation to the application, please email pie@bard.edu with CC of emails to: anyakim16@gmail.com.
For further information about Bard College, visit http://www.bard.edu/.