News
Alumni Grand Reunion 2022
September 20, 2022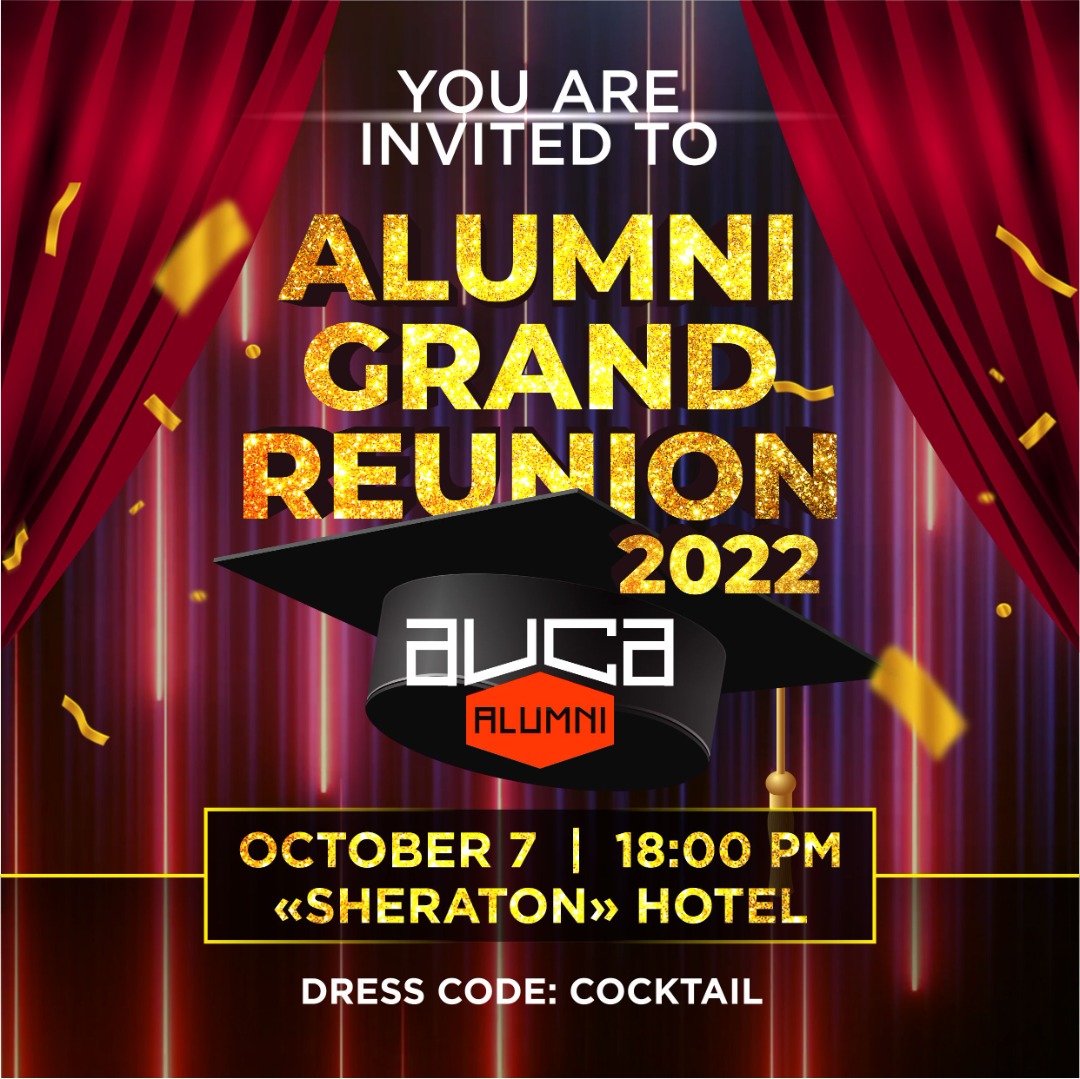 When: October 7 
Time:18:00
Attire: Cocktail
Price: 2500 som
Early bird ticket 2000 som (ONLY UNTIL SEPTEMBER 20) 
(all the proceeds will go to Alumni Scholarship Fundraising Drive 2023)
This event will be held in Sheraton Hotel. You will meet your old friends and makes new ones.  You will enjoy the night with the special guests from the "Curltai" Music Community. "Mirrors" Theater and AUCA Stream Contest Winners will surprise you with their extraordinary performance.
Our event will be full of surprises and gifts as usual. Our show program will be as rich as ever. 
You can purchase the tickets:
-directly donating to the Alumni Scholarship Fund https://auca.kg/en/givingalumni/ (link in the bio) and following with a message to alumni@auca.kg. We will send you your e-ticket right after.
OR
-Drop by our office (115) and purchase the ticket personally.