SHULGIN N.G. SCHOLARSHIP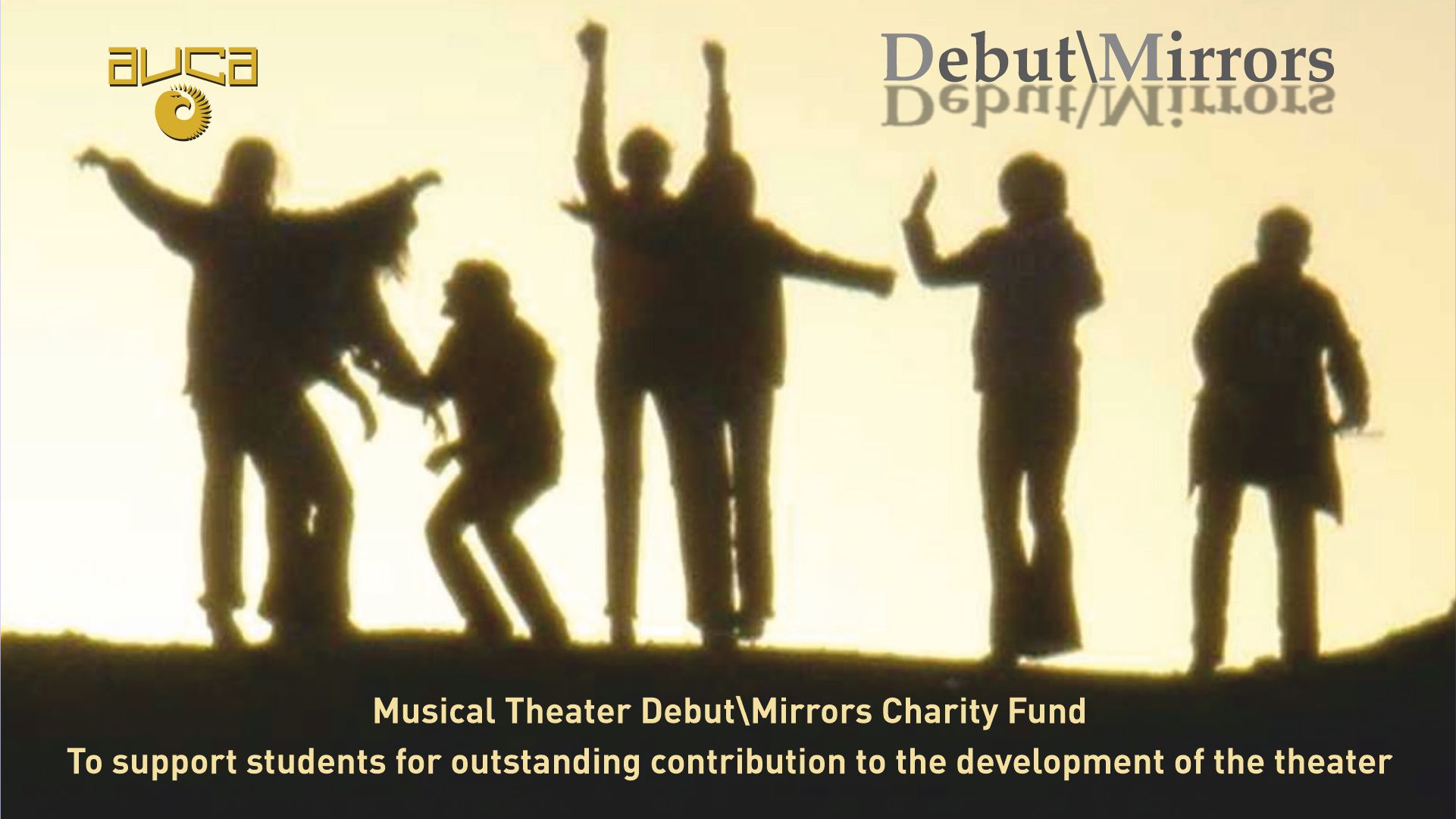 CHARTER
Scholarship named after Nikolay Grigorievich Shulgin
Regulation:
1.1 The present regulation on the scholarship named after Nikolay Grigorievich Shulgin (hereinafter Shulgin N.G.), declared and compiled by the AUCA Debut/Mirrors Musical Theater Alumni Association, regulates the terms, the procedure for allocating and paying financial resources to the scholarship holder(s).
1.2 The Regulation applies exclusively to bachelor program students of the American University of Central Asia.
Common regulations
2.1 The scholarship named after Shulgin N.G., the founder of the AUCA Debut/Mirrors musical theater, is awarded to students for outstanding achievements in the cultural field of extracurricular activities, noteworthy contribution to the development of the theater, and an active life position.
2.2 The goal is to recognize and support talented, socially active young people and to develop their stage talents within the framework of extracurricular activities of AUCA, particularly the Musical Theater Debut\Mirrors.
2.3 To be eligible for a scholarship award, a candidate must be in a suitable financial situation.
Scholarship amount and number
3.1 The number of scholarship holders and the amount of the scholarship depends on the number of funds raised by the time of the award decision date.
3.2 The scholarship is paid in a lump sum.
3.3 The scholarship is financed by fundraising from theater alumni, AUCA alumni, members of the theater, and other charitable sources that are exempt from taxes under the law of the Kyrgyz Republic.
Eligibility criteria
4.1 Students who have been involved in the theater activities for at least one academic year and are in their first, second, third, or fourth year of study can apply for the award (ASC certificate is provided).
4.2 Applicant should not be on academic and disciplinary probation.
4.3. Applicant should have a cumulative GPA of at least 2.00 at the time of application (student transcript is provided).
4.4. Students receiving permanent scholarship of any type are not eligible to apply.
4.5. Applicant must provide a motivation letter (Minimum - 200, maximum - 500 words).
*A student who has received a scholarship once is no longer eligible to apply.
*Information about the competition is available on the official AUCA website, on Instagram: @studlife_auca, @auca_graduates
Deadlines:
5.1. The organizing committee sends an email announcing the application deadline at least two three weeks beforehand.
5.2. Address for receiving applications and additional information will be indicated in the announcement letter.
Commission
6.1. Commission is made up of current leaders (at least 3 persons) and alumni representatives (at least 2 persons) of the AUCA Musical Theater Debut/Mirrors.
6.2. Decisions are made by general consensus.
6.3. Complaints against the decisions of the Commission are not accepted and are not considered
Awarding
7.1 Award ceremony is held during the Initiation ceremony before the unofficial part or other student office events.
7.2 One of the Commission members announces the results of the general vote during the awarding ceremony.