Radiation field trip
On October 29, 2015, 26 students from the Environmental Management and Sustainable Development (EMSD) program conducted field research to count radiation in the AUCA campus area. Vanessa Graf, one of the students on the trip, tells us about her experience.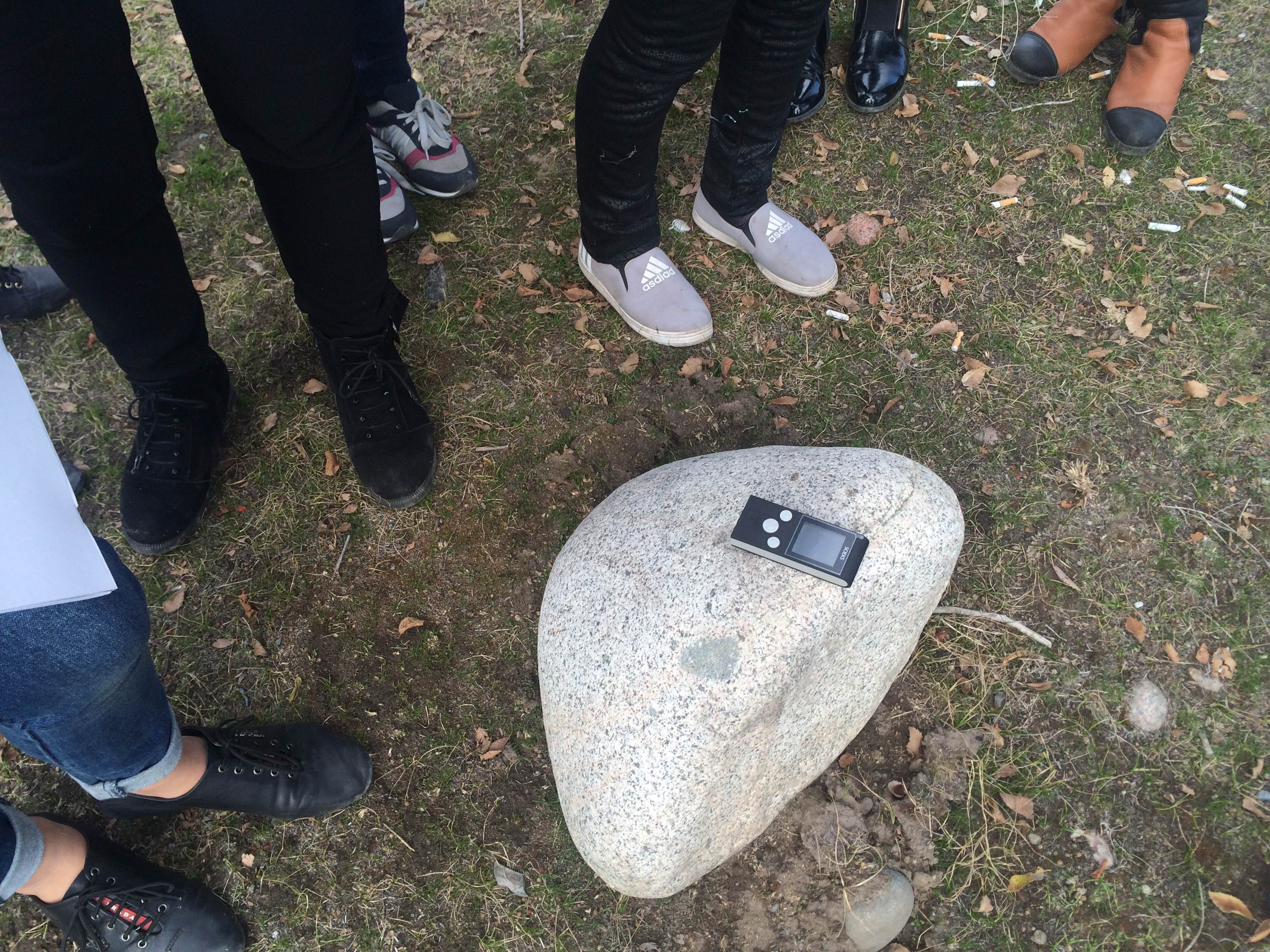 "In AUCA's Life Sciences Department, Dr. Zheenbek Kulenbekov always makes sure his students are getting the most out of his lectures. To Dr. Kulenbekov, the EMSD program chair, practice is clearly just as important as theory. So it shouldn't be a surprise that last Thursday, a large group of his first-year students could be seen around campus measuring radiation levels.
Students collected data at three points on and around AUCA's new campus: on the first floor, in the environmental lab; outside the main entrance; and in a little forest next to campus. A GPS-monitor was used to obtain the exact location and elevation level of the measurement points. Of course, the most interesting measurements were the levels of radiation.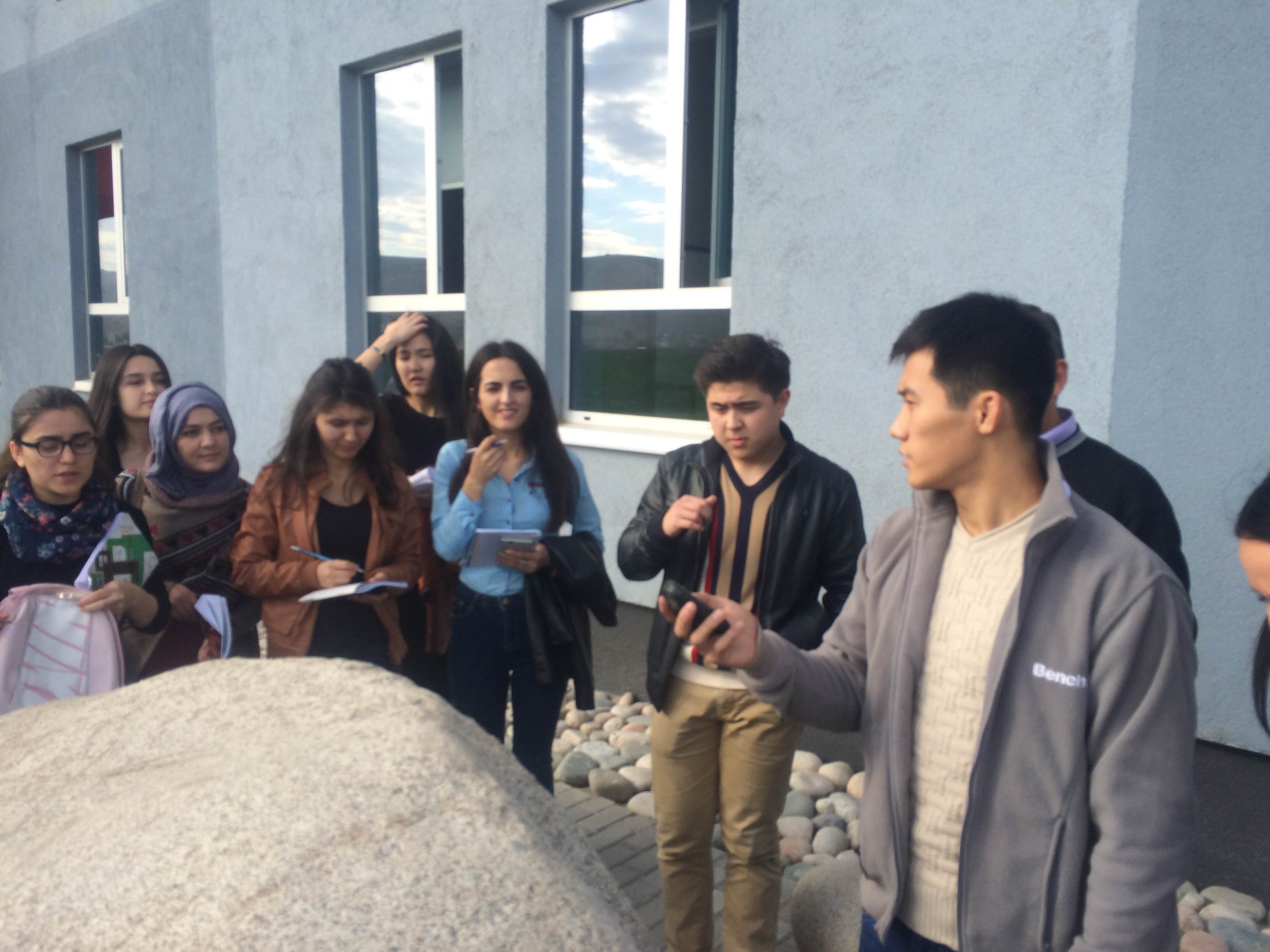 We found a radiation range of 0.16 – 0.30 Micro Sievert (μSV) per hour at all the three points--very low. For comparison, Japanese authorities have recorded radiation levels upwards of 400 millisieverts per hour at a nuclear plant. Getting a regular CT scan done will even expose you to more radiation than walking around AUCA. Good to know that AUCA's new campus doesn't only look great, but also provides a safe environment for its students in every sense of the word."