ABOUT NEW GENERATION ACADEMY (NGA) 
New Generation Academy is a comprehensive academic preparatory program at the American University of Central Asia (AUCA) in Bishkek, Kyrgyzstan. The NGA program offers an intensive one-year or one-semester program that aims at preparing its graduates for higher education. The program seeks to fill the gaps in the public school system to help high school graduates enter a university of their choice. Participants complete a rigorous program in English language and College Mathematics, as well as in the Russian language. All courses are oriented towards developing critical and analytical thinking, academic writing skills, and enhancing the leadership potential of students. Furthermore, we are dedicated to preparing ingenious and charismatic future leaders of Kyrgyzstan, Tajikistan, Kazakhstan, Afghanistan, and other countries. We strive to build a closely-knit multiethnic community, where mutual respect, openness, and acceptance are the guiding principles. The academic year at NGA is divided into two semesters; the latter semester building on the outcomes of the previous one.  NGA students receive over 600 hours of well-structured instruction per year including compulsory clubs, language labs, and practice tests. Additionally, students are offered a range of workshops, clubs, and field trips as co-curricular activities.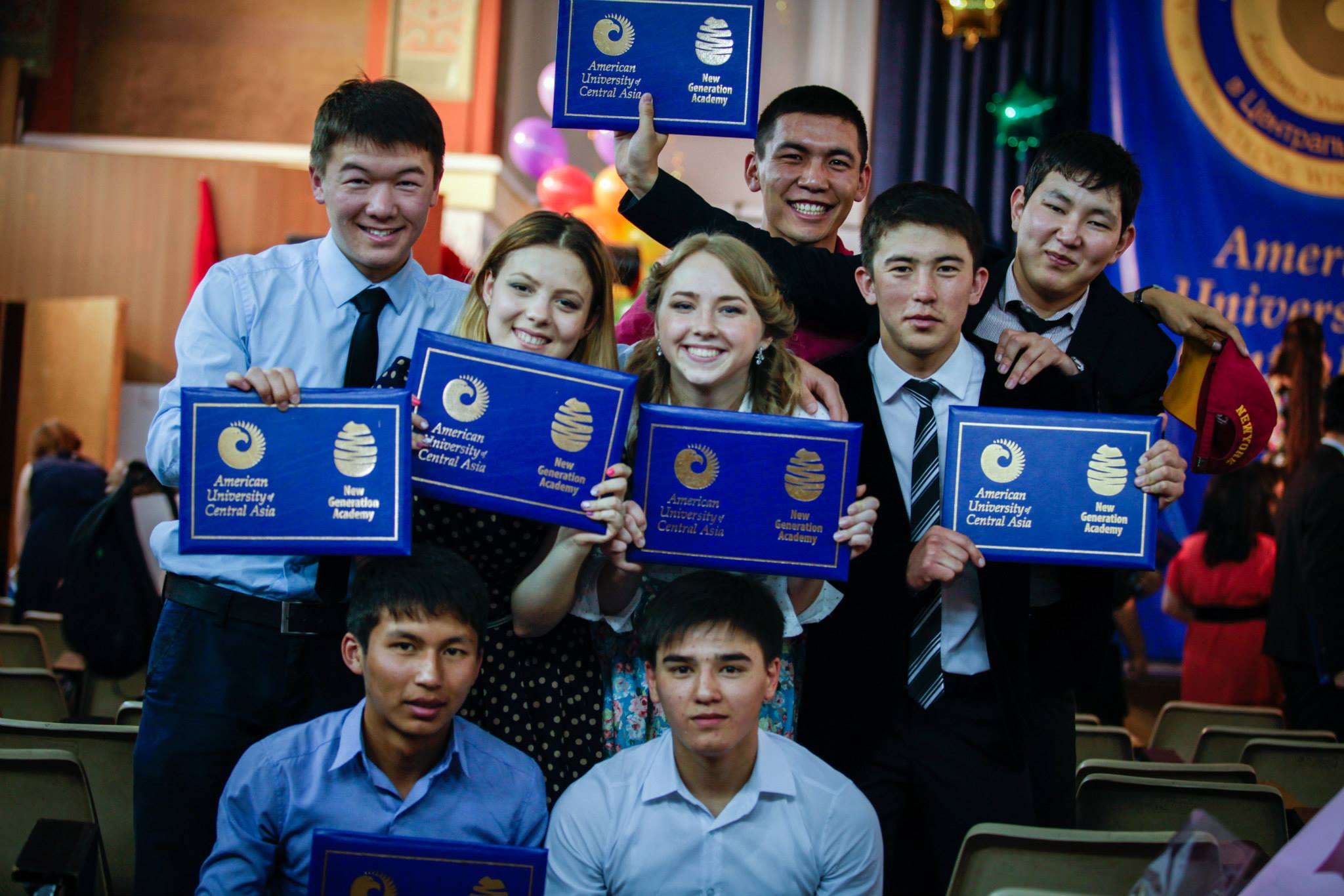 NGA STAFF strives to place our students at the very heart of the AUCA community and do our utmost to give them the opportunity to tailor their education up to their interests and willingness to apply to universities of their choice. Most significantly, we promote teamwork, individual values, cultural-understanding, and cooperation that are the essential skills for students to build their lives on.
NGA FACULTY is comprised of well-trained and highly-motivated associate professors, assistant professors, instructors, and tutors both from Kyrgyzstan and from abroad. NGA faculty actively contributes to the stimulating atmosphere by involving each student in lively debates, structured written and oral discourse, and daily conversations in and outside the classroom. Faculty members prepare NGA students for higher education institutions of their own choice. NGA faculty members are passionate about every new generation of young people in NGA.
NGA MISSION is to assist students in acquiring necessary academic skills, confidence, and motivation to engage in and benefit from university-level studies. The primary goals in order to fulfill the mission of the New Generation Academy are the following:
Establish and maintain the application process to select eligible students who would benefit from the NGA program and can be expected to successfully complete the course of study.

Provide NGA students with the information and skills necessary to make informed, sound decisions about their future education and career choices.

Prepare NGA students to meet the general university entrance requirements and to be competitive in applying for scholarships and financial aid.

Prepare students to succeed in a university setting by excelling both academically and socially.

Provide a mutually supportive and positive learning environment in which every member has the opportunity to develop communication and leadership skills, which in turn foster self-confidence and personal growth.