Preparing for an Interview

Before the interview, do not forget to:
Review your resume and cover letter to remind yourself what you told the employer;

Form your thoughts on what it is about this job that made you to apply, what is your motivation;

Find as much information as possible about the organization/company where you are applying, at least part of your answers should focus on the organization itself and its activity. Learn about the organization's primary mission, customers, products and services;

Remember that in most cases employers want you to know the following things:

Work ethic;

Communicating verbally and in writing;

Work directly with people;

Influencing people;

Gathering information;

Using quantitative tools;

Asking and answering the right questions;

Solving problems. (More detailed info is available in "Ten Things Employers Want You to Learn in College" book by Bill Coplin, 2003.)

When being invited to an interview, ask the employer who will be interviewing you; what will be the overall agenda of your interview; if there any materials or information they would like you to bring e.g.: extra recommendation letters, diplomas and certificates, personal portfolio, etc.

Participate in on-campus mock interviews organized by Advising and Career Services office by all means. Remember that practice is critical and makes perfect!
During the interview:
Be positive, be focused, and do not be afraid;

Be prepared that it will be you who will mostly do the talking;

Do not be nervous, but if you are, try your best not to show it;

Look into the eyes of the interviewer, if it is hard for you look at his/her nose or lips, it will make an impression that you are looking into his/her eyes;

Do not make your answers too short or too long. Make them informative and substantial;

You must come prepared with questions, because if you don't, the employer might assume that you are uninterested or that you simply have not devoted enough time to preparation and research; 

When the interviewer or interviewers are done with their questions do not be afraid to ask yours. Also note that it is totally fine to ask questions throughout the interview. Usually at the end you can say something like:  "I appreciated the opportunity to learn more about this position. My final question, then, is to find out what the timeline for your search is and when I can expect to hear from you?"

Do not forget to smile with the positive smile while greeting the interviewers and smile saying "goodbye."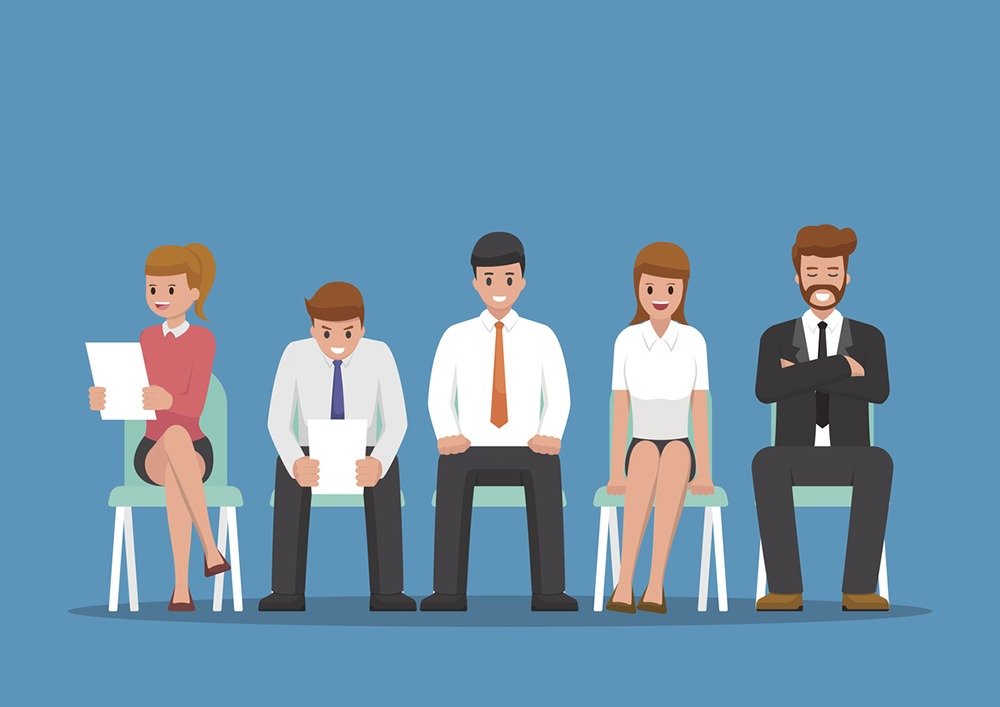 Questions they usually and sometimes ask:
1.       Tell us about what motivates you to apply for this position;
2.       What are your greatest strengths/skills relevant to this job?;
3.       Take me through your resume;
4.       Tell us about yourself;
5.       Tell me about your most recent group effort;
6.       Describe a situation in which you had to use good customer service skills;
7.       Give me an example of a complex problem you solved and how you accomplished that task;
8.       What kinds of tasks and responsibilities motivate you the most?;
9.       How do you motivate other people?;
10.    Tell me about what you learned from your previous jobs and internships;
11.    What qualifications do you have that make you think that you would be successful?;
12.    Tell me about an important goal you set in the past, and what steps you took to reach that goal.
13.    What would you do if someone asked you to do something unethical?
14.    Why should I hire you and not the next candidate who walks in the door?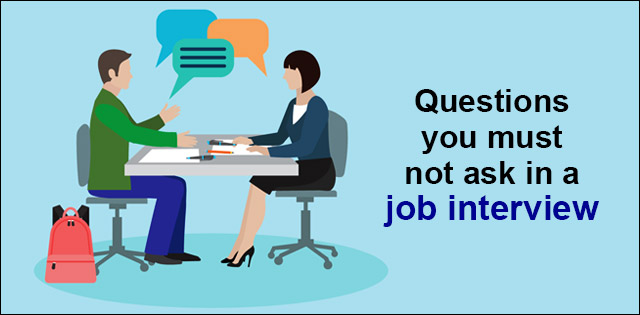 What to wear?
You can find additional information by the following link:  How to dress to pass successfully the Job Interview ?
For men
Suit:  

Shirt:

Tie:    

 

Shoes

Socks:

Cologne:

Jewelry:

 

Bag:

Dark or gray, business style;

Well ironed white, pale blue or cream;

Avoid too bright colors. Wear ties in solid, stripes or small patterns;

Black or dark, well polished;

Black or dark (never white) and half-calf height;

Avoid or minimize the use of perfume;

Conservative watch, no earrings, no huge necklaces or rings;

Take a portfolio; no backpack.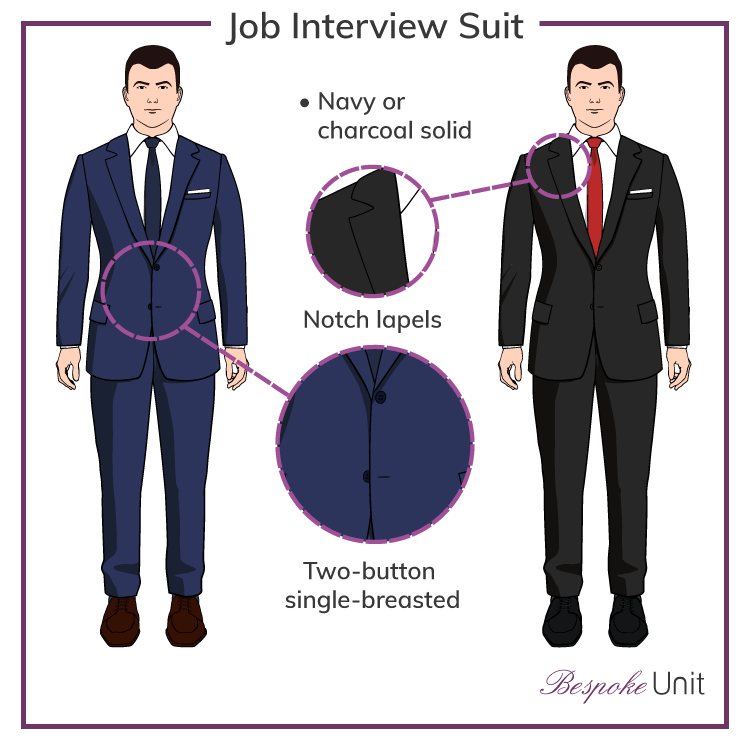 For women
Suit:

 

Shirt:

 

Shoes:

 

Hosiery:

Cologne & cosmetics:

Hair:

 

Bag:

Plain, neutral or dark color. Knee-length skirts;

Light color, white or ivory, and other matching the suit blouses with sleeves;

Medium or low heels, well-polished, dark color;

Sheer or neutral color;

Conservative perfume and makeup. Light or no nail polish.

Conservative and simple hairstyle not to distract interviewers;

Portfolio or small purse.

Make sure to attend "Interview techniques" workshop organized by the Career Center. 
For more detailed information surf the web on useful links.
Useful links:
       1. https://www.monster.com/career-advice/article/top-10-interview-questions-prep