Students' thoughts on the workshop "Geospatial Technologies for Building Resilience" at the CEU in Budapest, Hungary.
September 8, 2023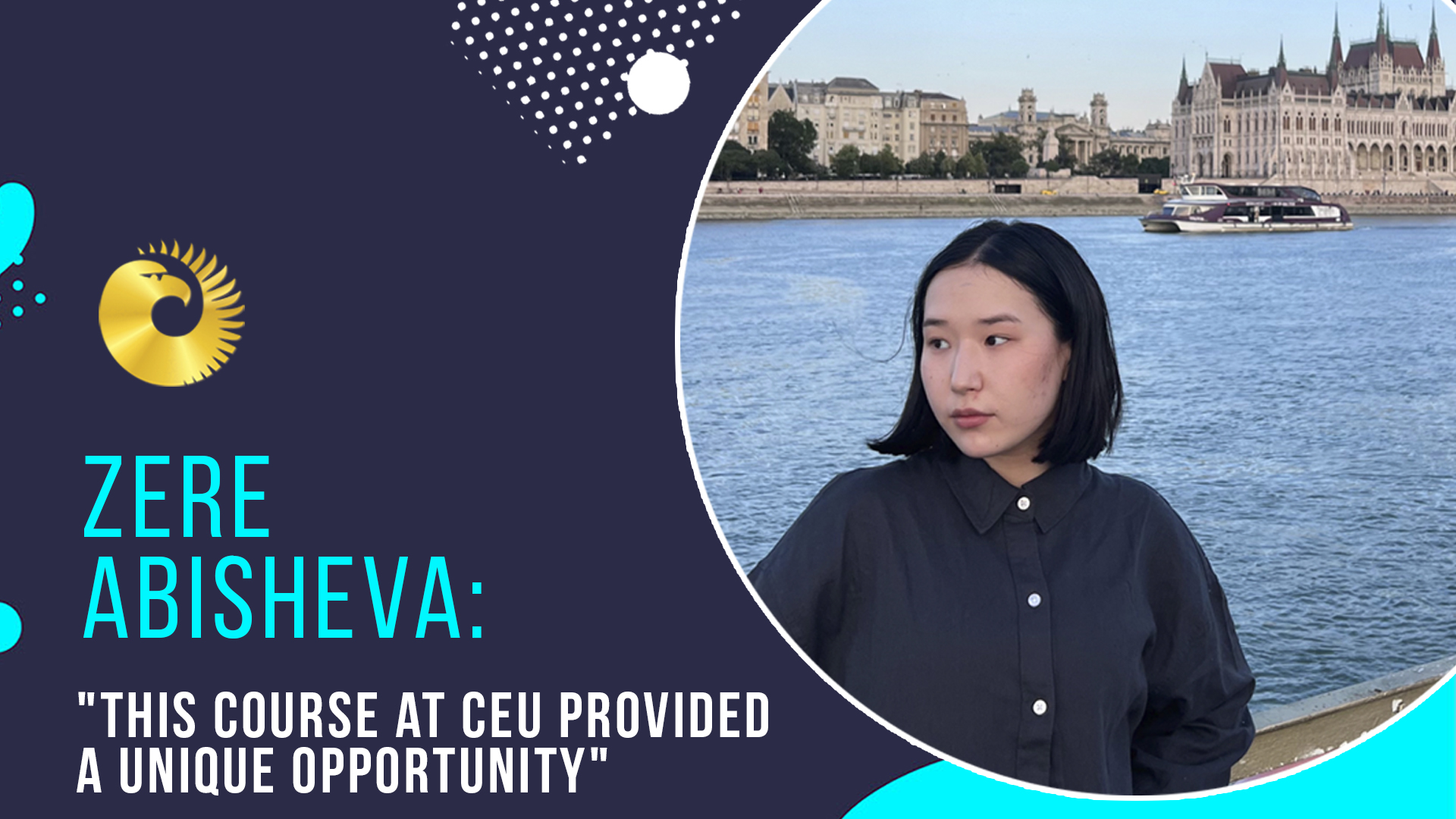 Zere Abisheva (Environmental Management, senior)
From July 24th to 28th, I attended the summer course "Geospatial Technologies for Building Resilience," hosted at Central European University (CEU) in Budapest. The main focus of this course was the utilization of geospatial technologies and remote sensing in observing and analyzing different scenarios, aiming to pinpoint solutions that align with the Sustainable Development Goals (SDGs). Even though I had previously gained experience with geospatial technologies and remote sensing at AUCA courses and workshops, this course at CEU provided a unique opportunity. It not only deepened my understanding of advanced technologies used by national agencies and international organizations but also allowed me to explore a constantly evolving field. I was able to learn a wide variety of applications and had the chance to interact directly with leading experts in their areas of study. Engaging with them, listening to their speeches, and communicating with them not only enriched my knowledge but also motivated me to continue working in the field of geospatial technologies. This was an exciting experience for me.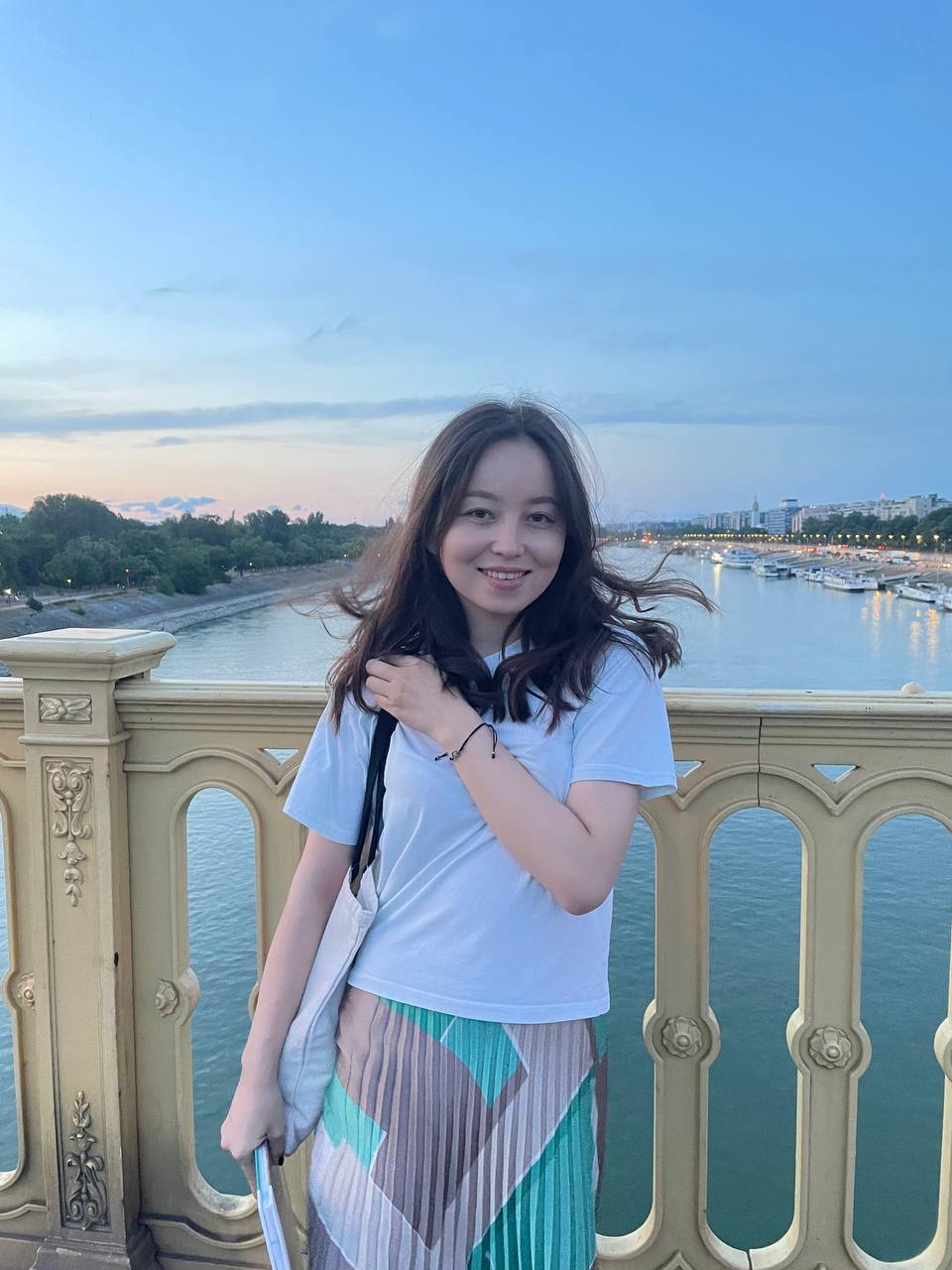 Asel Dzhovozova (Software Engineering, senior) 
Before starting the course on geospatial technologies, I wondered how this topic could be related to my department of software engineering. However, I found that these areas are very closely related. Thanks to this course, I can apply my knowledge in the IT field to the development of the environment, for example, to contribute to the protection of air from pollution. In addition to studying eight hours a day, my groupmates and I managed to explore Budapest and enjoy the beauty of the European city. I am grateful to the organizers of this course, as well as to AUCA for the opportunity to discover a new path in my career.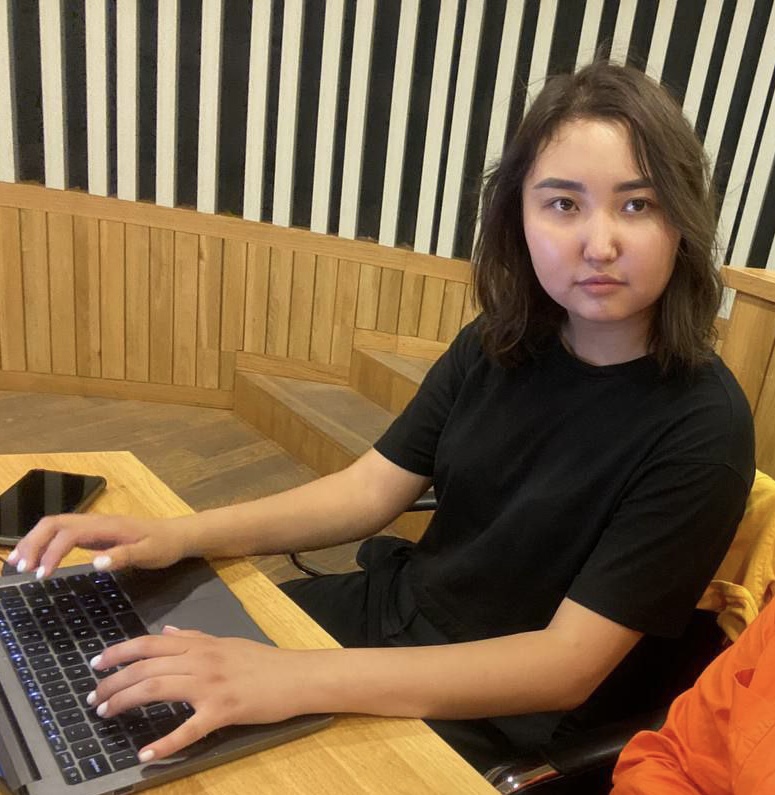 Perizat Kadyrova (LAS, Urban Planning and Design, junior)
I am very grateful for the opportunity to visit Europe. During the course, my worldview in my study area - urban planning and design - significantly improved. We studied the principles of satellite system operation before processing satellite images in specialized programs. First and foremost, I realized that Kyrgyzstan is quite an advanced country, even in comparison with Europe. I had the idea that if we promote the economic industry effectively, we can reach a more international level, as we have natural products that are good for health. In the future, tourists will come to improve their physical and mental well-being. Since in many places, all products are artificial and expensive, which affects well-being and health. In summary, it was a very interesting course containing a vast amount of information that is challenging to master in a week, but I am glad we did it.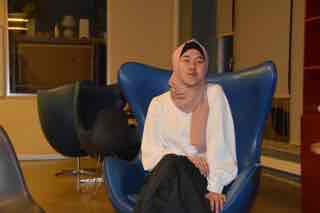 Zhypara Kadyrakunova (Environmental Sustainability and Climate Science, junior)
As a student in the Department of Environmental Sustainability and Climatology, participating in the Geospatial Technologies for Building Resilience Summer School was an incredible experience for me. In a short amount of time, we were immersed in many innovative methods and technologies related to geospatial data analysis. The school brought together professionals from different fields who shared a common passion for the research and application of geospatial technologies. Their knowledge and experience in the field impressed me, and I learned valuable lessons from such skilled speakers. As I became familiar with the advances in the science of geospatial technology, I realized the wide range of applications it has for sustainable societal development and the protection of our planet. This inspired me to continue studying this field and strive to use my new knowledge to solve real environmental problems. The summer school gave me valuable tools and perspectives for a future career in geospatial data. I am grateful to the organizers for this learning opportunity and for emphasizing the importance of geospatial technologies in creating a sustainable future.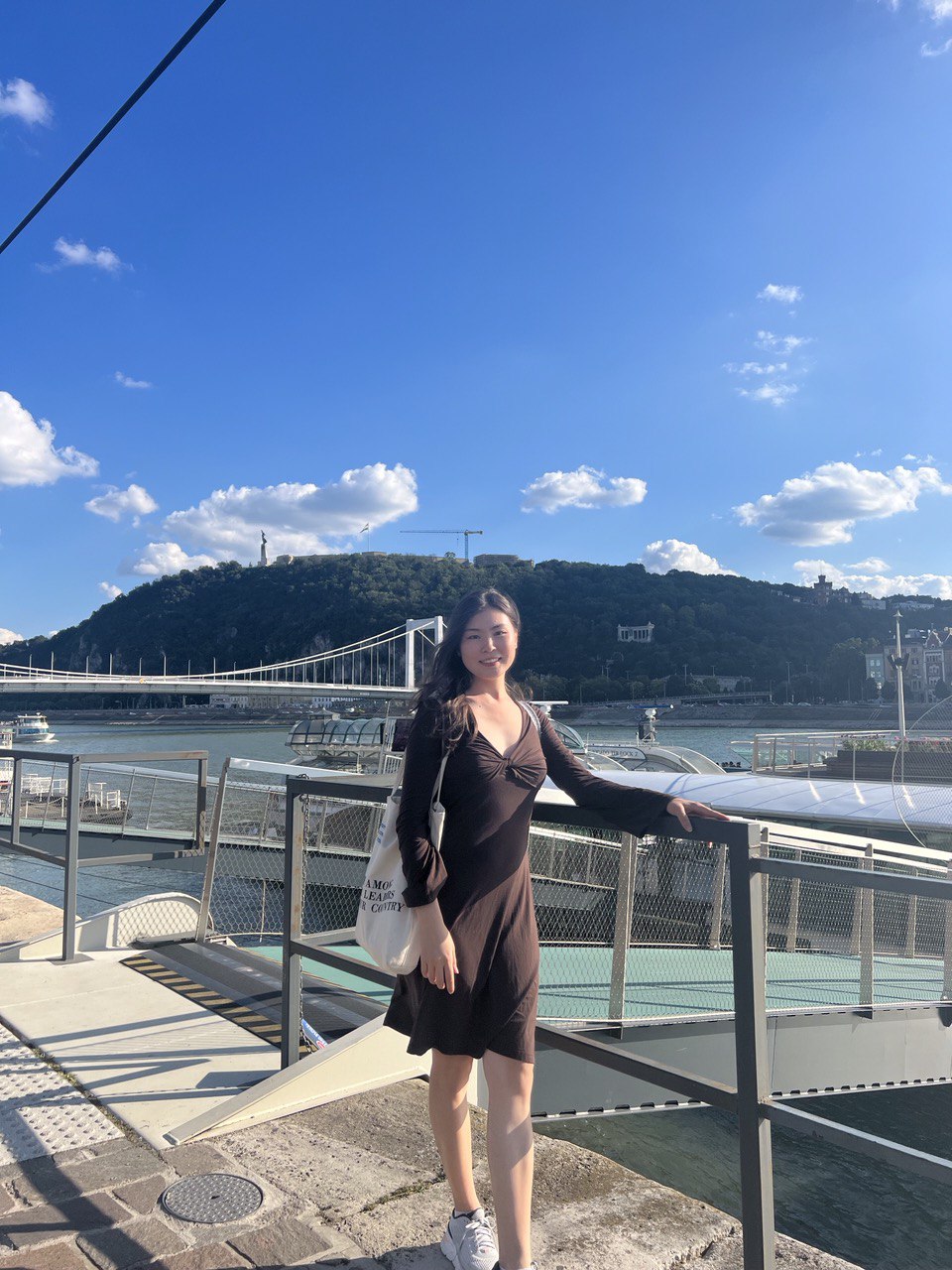 Anipa Almazbek kyzy (Liberal Arts,Urban Planning and Design, junior)
I am incredibly grateful for the fantastic opportunity to deepen my knowledge of satellite imagery, SDGs (Sustainable Development Goals), and valuable tools like QGIS and GEE (Google Earth Engine). The course was intense and inspired all of us with thought-provoking ideas. Participants already had some understanding of these areas, but we had different levels of expertise. For instance, I was more familiar with the Google Earth Engine coding platform (GEE) and could assist other students, while some excelled in QGIS. Despite being one of the youngest attendees, the summer school provided an amazing experience of knowledge exchange, networking, and fun exploration of Budapest.
During the summer school, we had engaging discussions with panelists like Mariangela Cataldo and Carolina Starr. I was particularly amazed by their insights and had the chance to talk to Ms. Carolina about potential future collaborations with our university, along with our Prof. Kanat. I also discussed a project about Kyrgyzstan's pastures with Ms. Mariangela. I am inspired to focus on resilience and disaster management, which I plan to integrate into my Urban Planning and Design major. I aim to monitor cities' resilience to disasters and make them more sustainable. Throughout the program, we raised important questions about resilience, data validity, accessibility, etc. I was struck by the idea of simplifying access to valid satellite data without the need for complex coding on Google Earth Engine. I aspire to contribute to our country's satellite observatory, which often depends on government funding, particularly for high-resolution data. Due to satellite launch dates, we may lack data before 2015 and 2013, but I'm eager to support future observations. 
The timing of the summer school was perfect, allowing us to enjoy summer in Budapest. We visited remarkable sites like Buda Hill, the central church, bridges, and the delusion gallery, and even had a memorable boat trip with an exclusive dinner and breathtaking city views. Our head of department treated us to a delightful dinner at a fancy restaurant and generously covered all the site visit expenses. I am incredibly grateful for the summer school program, hotel reservations, and stipend that helped cover our flying expenditures.
The summer school brought together friends and partners worldwide and allowed us to learn from distinguished professors coming from Google, the UN, and other renowned institutions. The experience was truly inspiring, and I plan to utilize the knowledge gained in my future endeavors in satellite imagery, resilience, and disaster management. I eagerly look forward to future collaborations and networking opportunities that can further enrich my journey in this field.