AUCA Students and Faculty Engage in Geospatial Technologies Summer School in Budapest
September 8, 2023
From July 24 to 28, a group of 6 students and 4 faculty from the American University of Central Asia (AUCA) participated in a five-day summer school on "Geospatial Technologies for Building Resilience" at the Central European University (CEU) in Budapest, Hungary. The workshop, which included attendees from various departments such as Environmental Sustainability and Climate Science, Applied Geology, Economics, and Software Engineering, aimed to explore the practical applications of geospatial technologies in disaster resilience and climate change mitigation.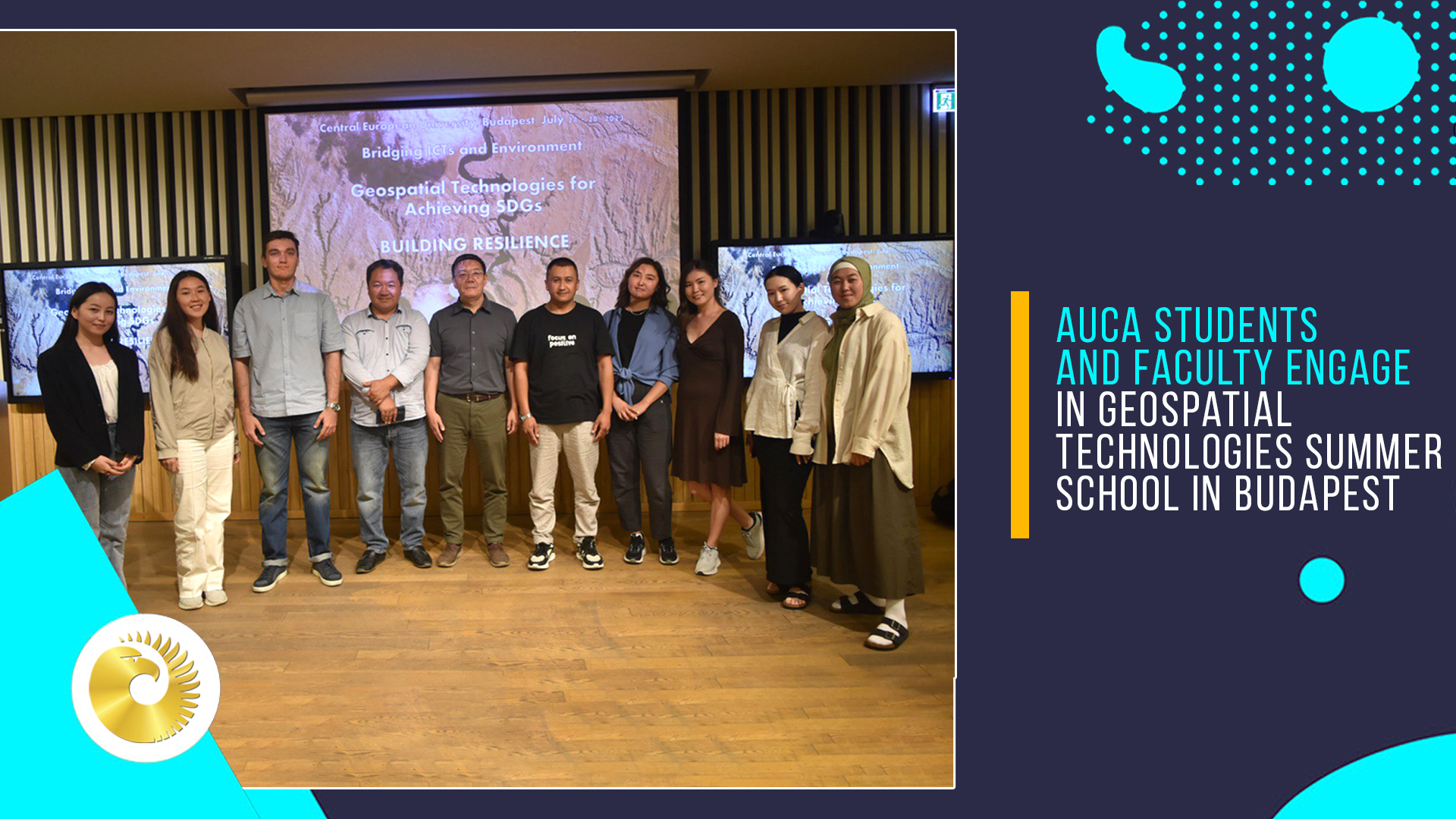 The workshop was co-organized by Tian-Shan Policy Center at AUCA within the frames of the OSUN Project GeoHUB, which is implemented in partnership with CEU and Bard College.  Throughout the event, keynote speakers from organizations such as the United Nations Office for Outer Space Affairs, United Nations Industrial Development Organization, Google, EC Joint Research Centre, Esri, UN Food and Agriculture Organization, United Nations Convention to Combat Desertification, European Space Agency, World Bank, and United Nations Office for Disaster Risk Reduction delivered theoretical presentations and shared their best practices in utilizing geospatial technologies to enhance community resilience. Practical sessions followed the theoretical presentations, providing participants with hands-on experiences in applying these technologies.
The workshop catered to a diverse target audience, including professionals from national agencies, international organizations, relevant NGOs, and academia, including both students and faculty. One of the remarkable aspects of the event was the active participation of the students. After each speaker's presentation, they engaged in meaningful discussions, focusing on how geospatial technologies are integrated into daily life and their increasing significance across all industries, particularly in Central Asia.
The Summer school not only provided an excellent platform for students and faculty to broaden their understanding of geospatial technologies but also facilitated valuable networking opportunities with key players in the field. The knowledge gained during this event is expected to contribute significantly to the participants' academic and professional endeavors, while also fostering innovative solutions to address resilience challenges in their respective communities.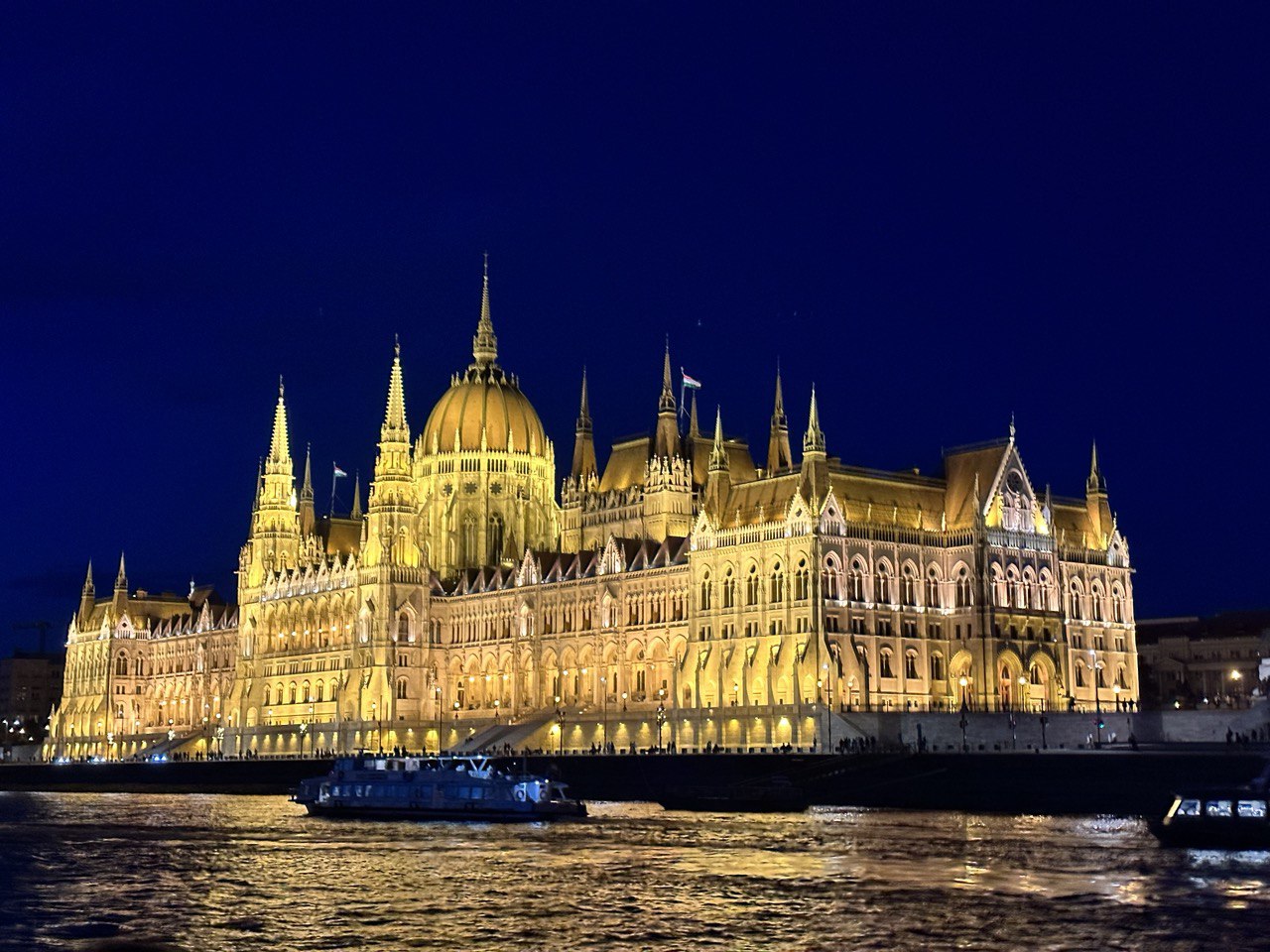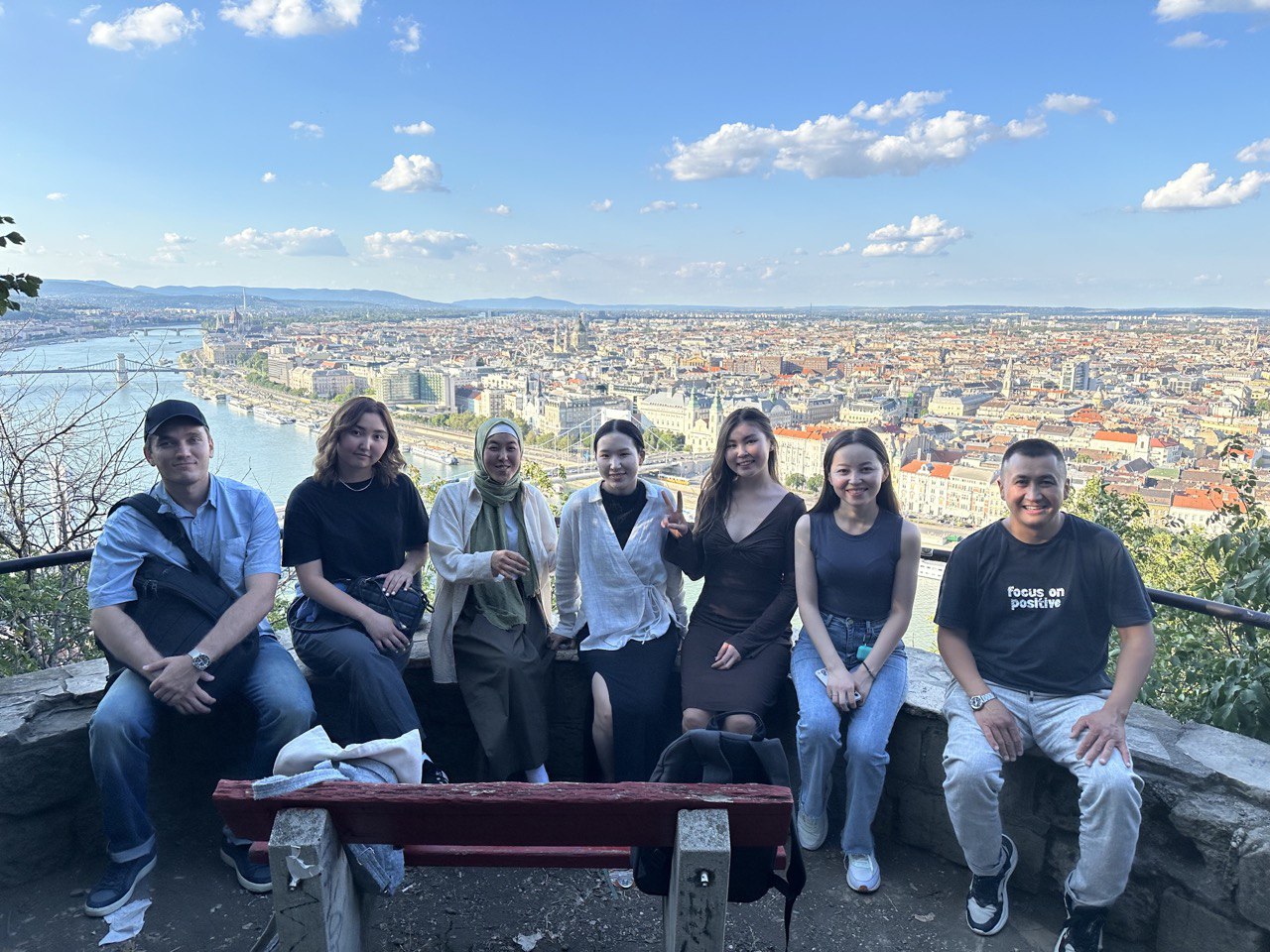 Apart from participating in the workshop, students and faculty had an opportunity to explore the city of Budapest and its sightseeings. Participants from AUCA in this workshop during the last semester were taking the OSUN course called "Earth Observation for Sustainability" which helped them build a strong foundation for understanding Geospatial technologies and be selected for the participation in the summer school. The course was a part of the GeoHub project, an open platform project aimed at enhancing the capacity of OSUN (Open Society University Network) members to utilize the latest geospatial methods and technologies in research and teaching disciplines. The project is conducted through a partnership among CEU, AUCA, and Bard College.