After AUCA: Versaviia Gura on pursuing her passion
November 3, 2022
#MAT#LifeAfterGraduation#alumni
Versaviia Gura is a 2021 graduate of the Master of Arts in Teaching program at AUCA. Upon graduation, she qualified for the Fulbright Teaching Excellence and Achievement Program and is currently taking courses at the University of Wisconsin in Madison, USA. In this interview, Versaviia shares her story to inspire students to do what they love.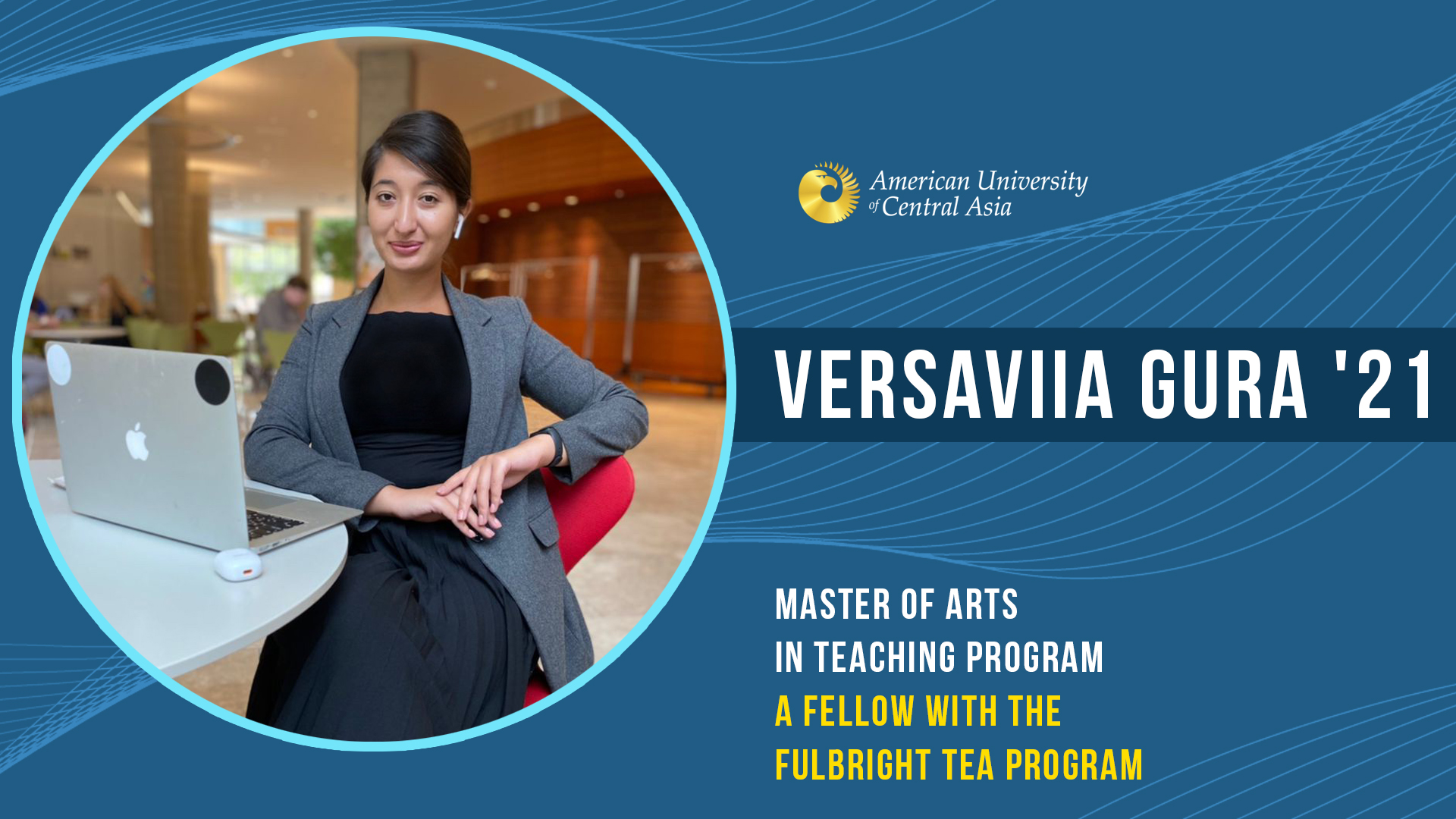 While reminiscing about her time at AUCA, Versaviia shared that she loved the learning culture that she experienced: "AUCA is the best place to study and gain profound knowledge in different majors. Importantly, cooperation and assistance from teachers helped me to get critical feedback and start my teaching career. After graduation, I continued my teaching career by working at a school in Kara Balta. Additionally, I practice teacher mentoring and student counseling at my school. I assist students with the admission process and preparation for international exams."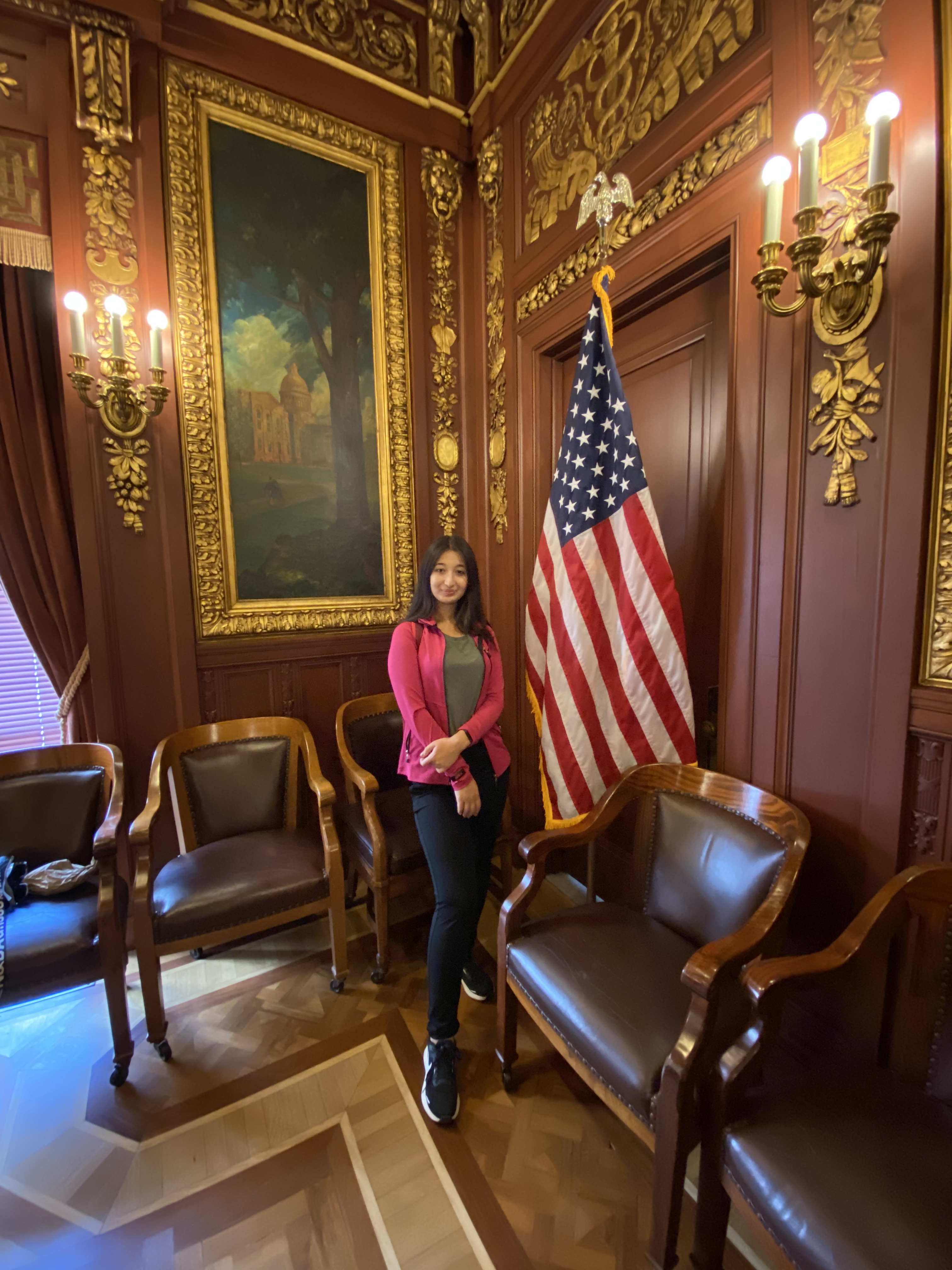 Having successfully completed three main stages of The Fulbright Teaching Excellence and Achievement (TEA) Program application process: the application form, the TOEFL test, and the interview, Versaviia is currently in Madison, WI, United States. Versaviia is enrolled in teaching courses at the University of Wisconsin. Also, she is engaged in a teaching internship at Vel Phillips Memorial High School. "The Fulbright Teaching Excellence and Achievement program is a wonderful professional opportunity for teachers in Kyrgyzstan. I applied for this program to advance my teaching skills and gain foreign experience both in learning and teaching." - shares Versaviia. 
Even though Versaviia's program has just started, she already has plans for her life after Fulbright: "I plan to come back home and practice all the techniques and activities that I learned here with my students in Kyrgyzstan. In addition, I will organize workshops and training for teachers in school to share my experience with them."
"My advice for AUCA students is to have a professional vision, and keep in mind that the secret source is love for what you do and how you do it."