Annual Alumni Fundraising Drive 2021
July 28, 2021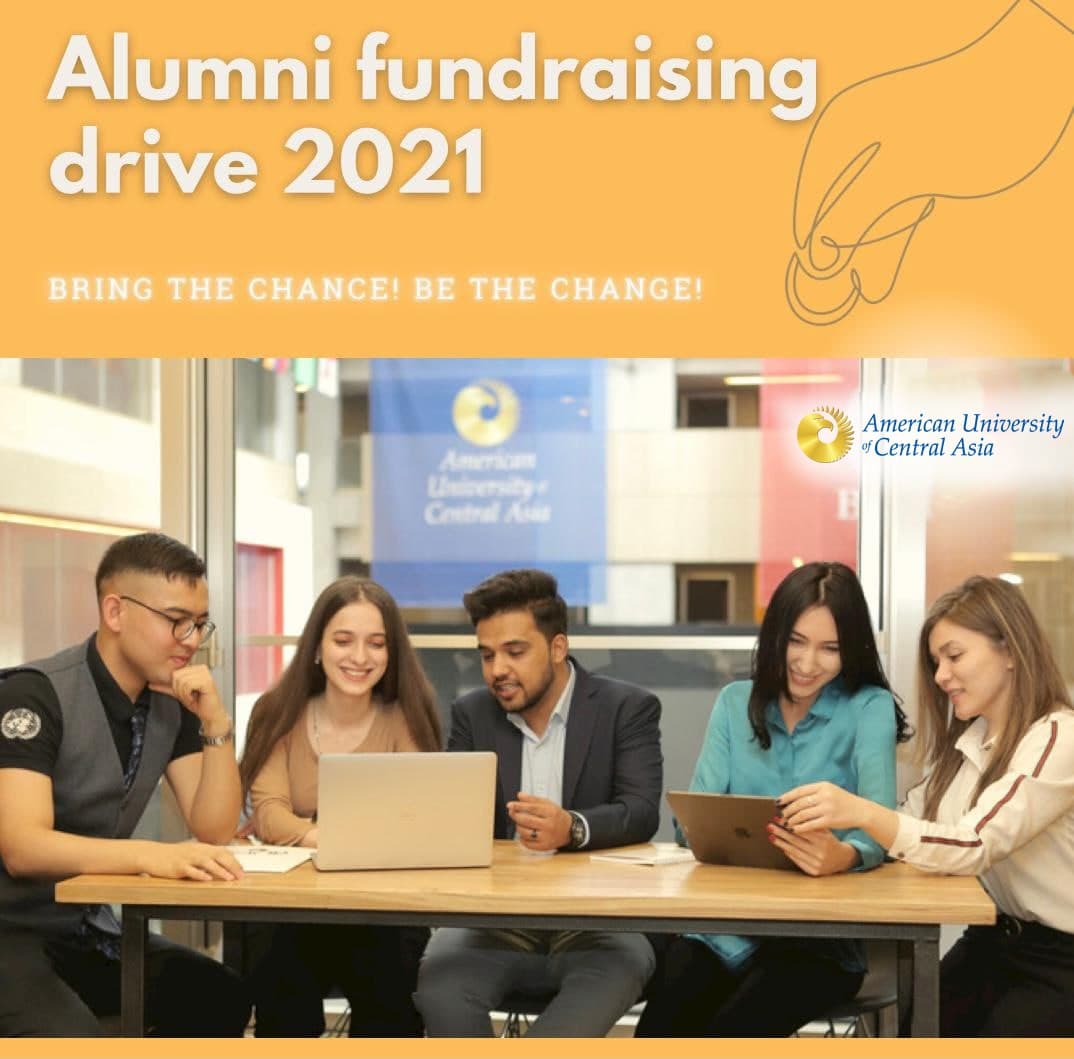 Recall that the Development Office set a goal of raising $21,000 for the Annual Alumni Giving Drive. Last year we raised about $10,000. Many thanks to all those who have already contributed!
The good news is so far, we have raised $17,525, so the total goal is well within reach. But  the participation rate to date is very disappointing; Only 108 givers out of more than 4500 alumni,  or slightly more than 2%. We will be announcing the start of application process for this scholarship soon and are already receiving req           uests from students.  Fundraised amounts will be directed to finance scholarships for outstanding students at AUCA. You have the  choice to give some outstanding AUCA students financial support that will make huge differences  in their lives; to have a similar opportunity you had to graduate from AUCA. 
Please, take a few minutes now to join your fellow alums in supporting the future of AUCA.
Here is the link to the alumni fund: https://auca.kg/en/givingalumni/
Donation via Patreon Page. Patreon page will help our alumni who live abroad to make a contribution without paying too high commissions for money transfers.
Graduates/anyone can make a subscription to support the Alumni Fundraising Campaign starting $5 a month. Link for subscription:  https://www.patreon.com/auca_alumni
If the graduates want to make a tax-deductible donation (U.S. citizens) they can do it via AUCA Foundation. Bank account details: https://auca.kg/en/aucafoundation/ 
Donation via PayPal - https://www.paypal.com/paypalme/AUCAF
Help your graduating class year and/or major be best represented in this important fundraising drive and what is more important help a student receive education in your alma mater!