News
Avazbek Kamalov scholarship for the IBL students
January 30, 2023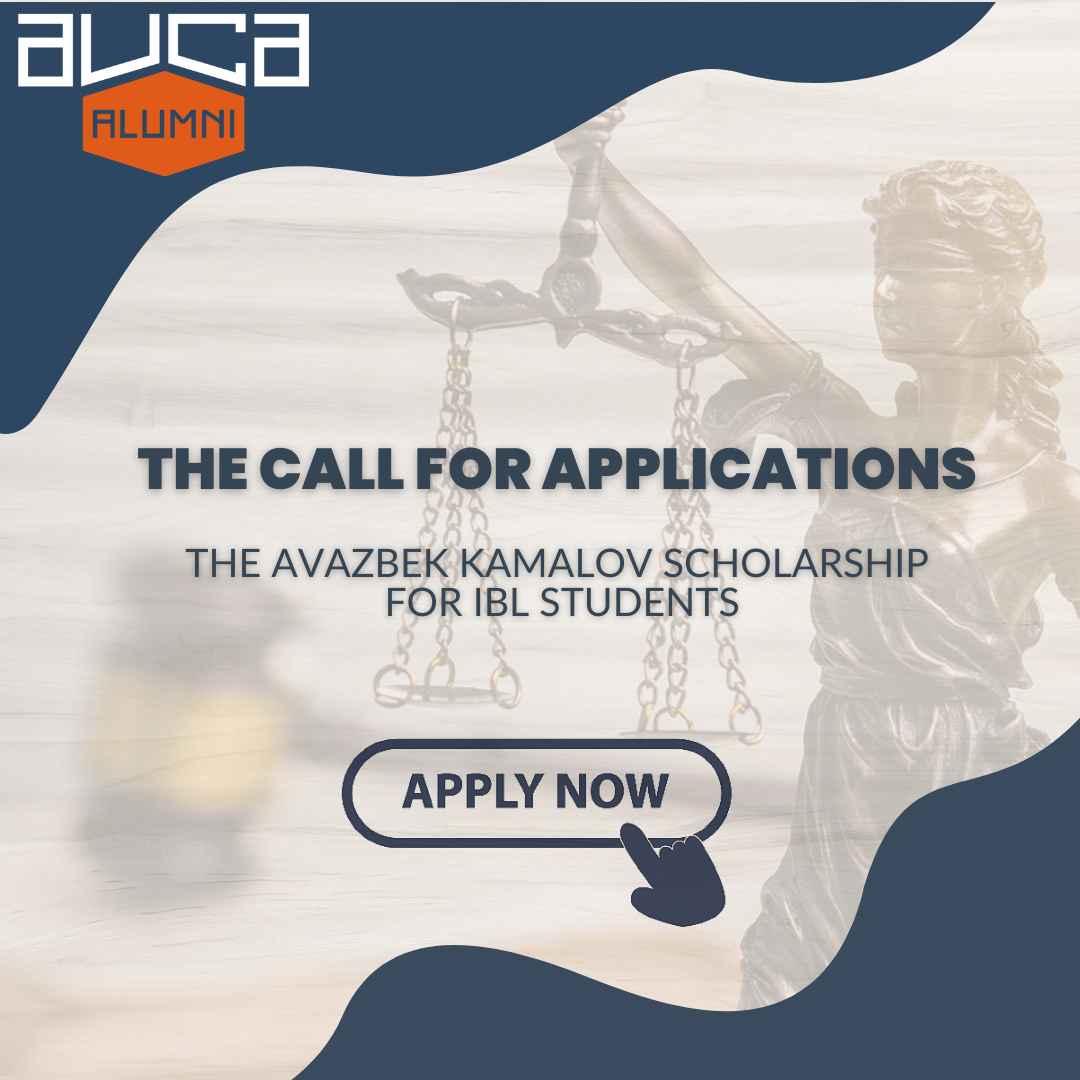 The Alumni Relations Office is excited to announce a new scholarship. Avazbek Kamalov (IBL'17) established a scholarship for the IBL students.  The Avazbek Kamalov Scholarship amount is 1000 USD per year and will be granted to support one IBL student. The candidates should meet the following criteria to be eligible for the scholarship:
The student is to be in the 2nd, 3rd, or 4th year of study in the IBL  program;

The student must have a minimum overall GPA of 3.0;

The student should not have X, W, or F grades on the transcript;

The student must be a citizen of the Kyrgyz Republic.
Any student meeting the eligibility requirements should apply by submitting a one-page statement. The statement should indicate information on why she is a suitable candidate, including the reasons for the need for the scholarship. 
The deadline is February 12, 2023 and all the statements should be send to law@auca.kg
*The IBL program reserves the right to check the financial aid status of the candidate.