News
ICP appreciation award
November 10, 2021
The scholarship was initiated by Elnura Sulaimanova, ICP-2010 graduate, who wishes to acknowledge the efforts and contribution of ICP professors who devote their time to educating future leaders. 

Scholarship Amount: $100 on a yearly basis

Conditions of award: This scholarship will be awarded to the best thesis supervisor from the ICP department, whose student will write  the best thesis. 

Payout period: end of academic year.


The Development Office thanks Elnura Sulaimanova, Melis Turgunbaev and all alumni working at the Kalikova and Associates for their generous contribution!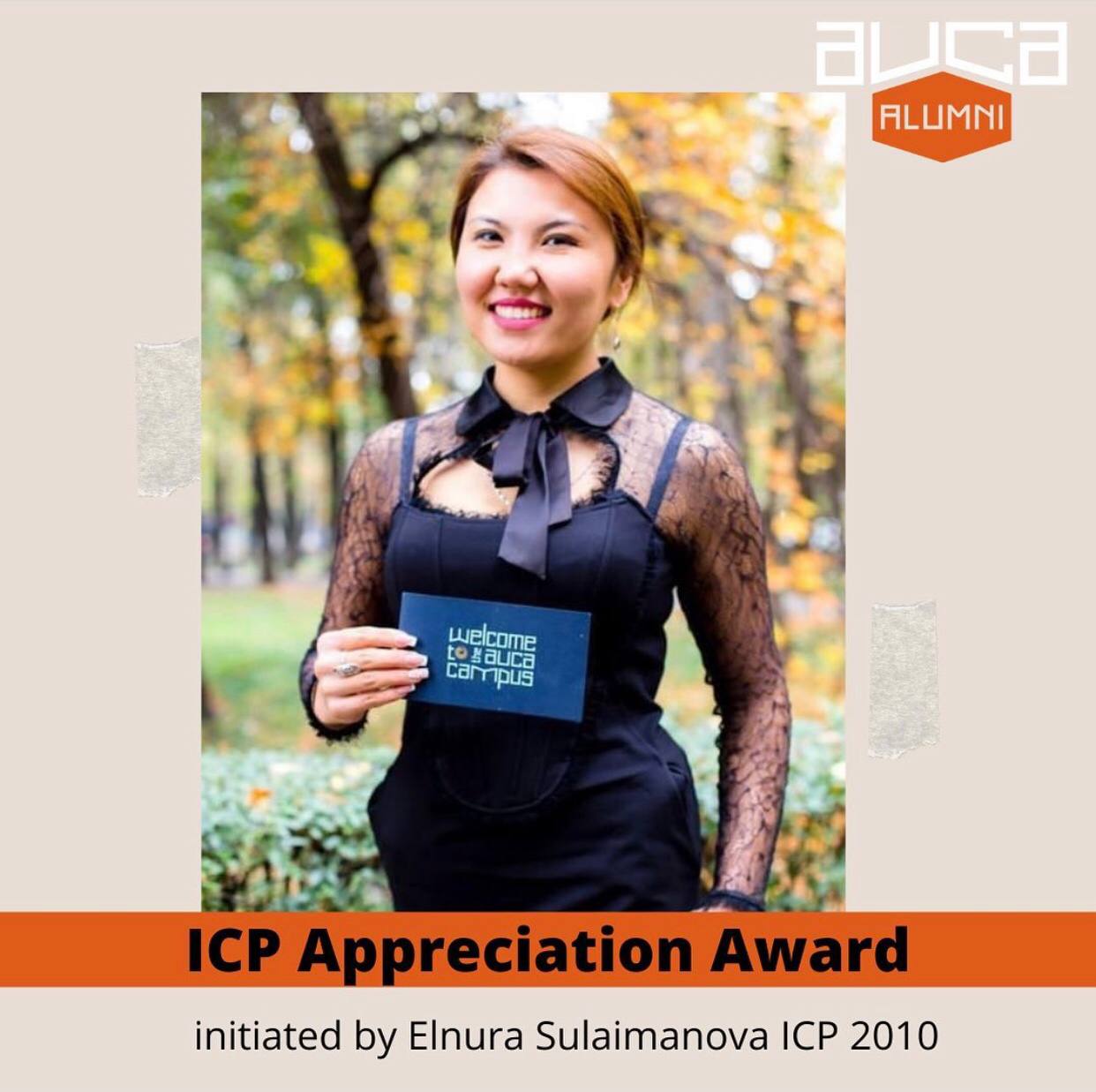 Please join us in thanking them.