News
Alumni Talks in the Library
February 6, 2020
Alumni Relations office together with the AUCA Library have started a series of events called "Alumni Talks in the Library''. The AUCA alumni are invited to give presentations about their academic and professional experiences to our current students. February 30, the first guest, Sveto M. Ishoq conducted talks with students. As Afghanistan's first Schwarzman Scholar, Sveto earned a master's degree in Global Affairs at Tsinghua University, Beijing. Prior to that, she completed her Business Administration degree at the American University of Afghanistan.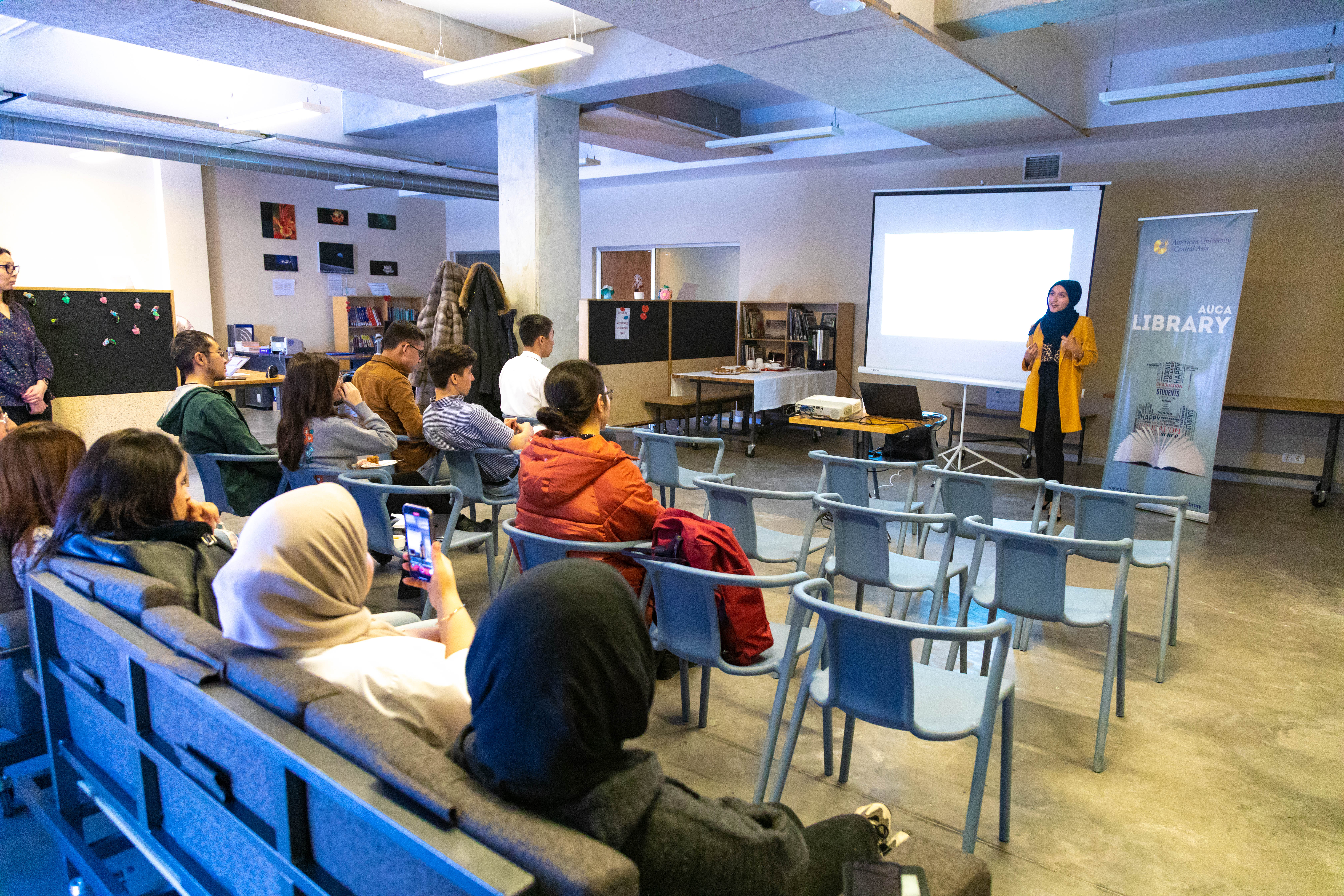 Sveto writes on the promotion of women's rights in outlets such as the Afghan Women's Writing Project, Anna May Project, Star Educational Society's Interstellar Bulletin Newspaper and blogs for UN Women and Kayhan Life. She also volunteers widely with organizations like Everywoman Everywhere, where she worked on the first-ever International Treaty on Violence against Women.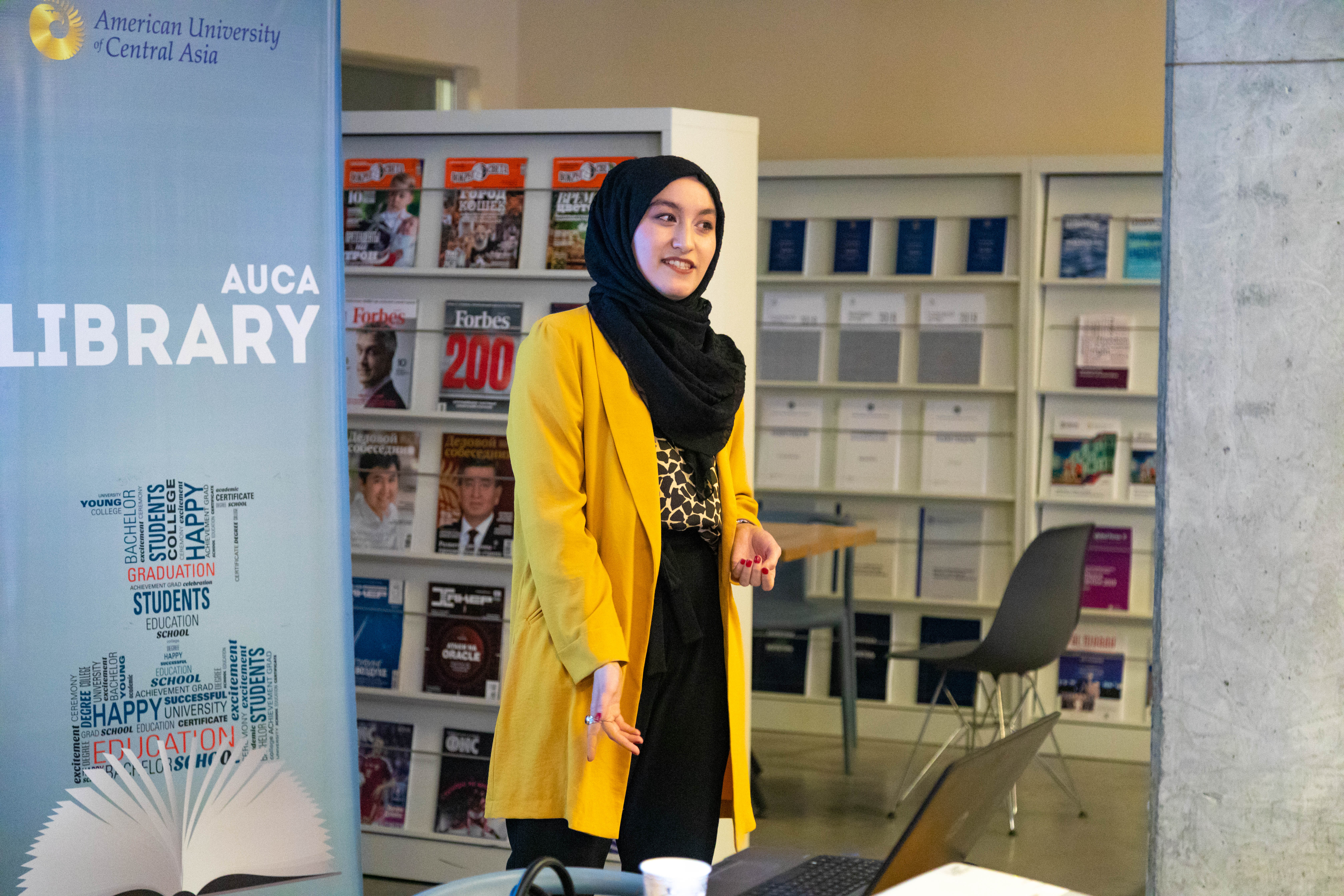 She is passionate about women's economic empowerment and eliminating the 'single story' about her home country, Afghanistan, by representing Afghanistan on national and international platforms and promoting the unheard experiences of Afghan people. Having lived in China for a year and absorbed negative perspectives that others have about life in Afghanistan inspired Sveto to combine her passion for fashion with national pride. So, she created the first modest clothing brand in Afghanistan- showing the world that Afghanistan is much more than what people see in the media. As a women's rights activist, she is committed to making Ayat a women-owned and women-led Afghan brand.