On Thursday, December 12, 2019, the Annual Holiday Presidential Alumni Reception was held at the Hyatt Regency hotel in Bishkek. The President of AUCA Dr. Andrew Kuchins, and President of the AUCA Alumni Council Mrs. Aizhan Temiralieva, with support of the Office of Alumni Relations, made a step forward to implement the new tradition of hosting an Annual Holiday Presidential Alumni Reception!
"The most satisfy

ing aspect of this job is the opportunity to engage with students and graduates of AUCA. You are the past, the present, and the future of AUCA. I love your inspiring stories. Wish you all to have a wonderful holiday season and make the year 2020 bring you all health, happiness, and prosperity. Thank you very much for coming," addressed Dr. Kuchins in his opening remarks.
"It is a great initiative which allows us to meet each other, find out how the classmates are, get to know new people and refresh our memory about the amazing time at AUCA," told us Anna Shveimer, a graduate of the class of 2012.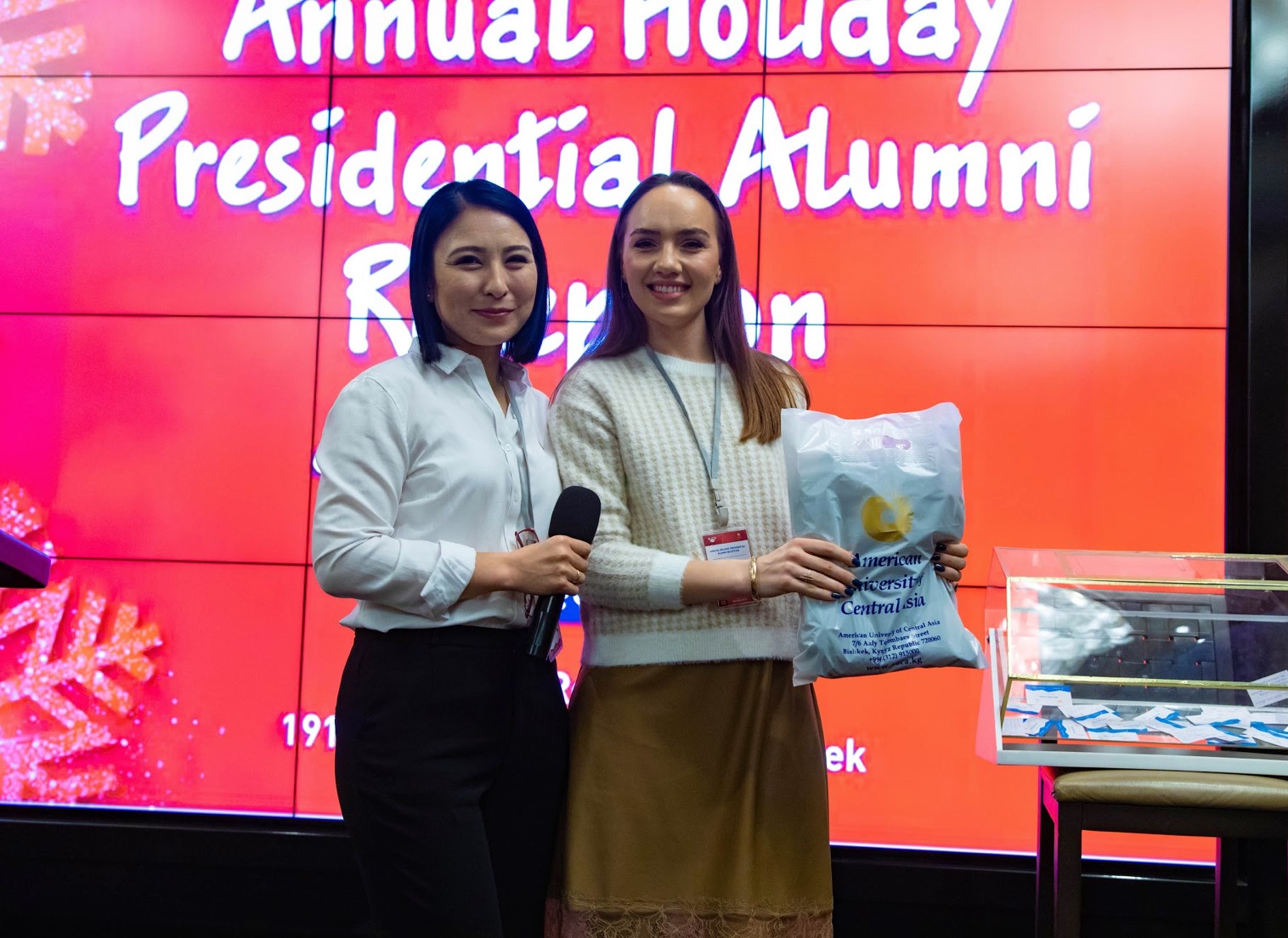 "AUCA is a big family. Every time we meet I want to observe the life that my peers experience right now. We just exchange ideas and news. The best part of today's event is the networking, making each other better, seeing the success of each other. Keep doing it, level up, gather as many alumni as you can because we have 4000 alumni worldwide," claimed Oybek Aitbaev, a graduate of the class of 2012.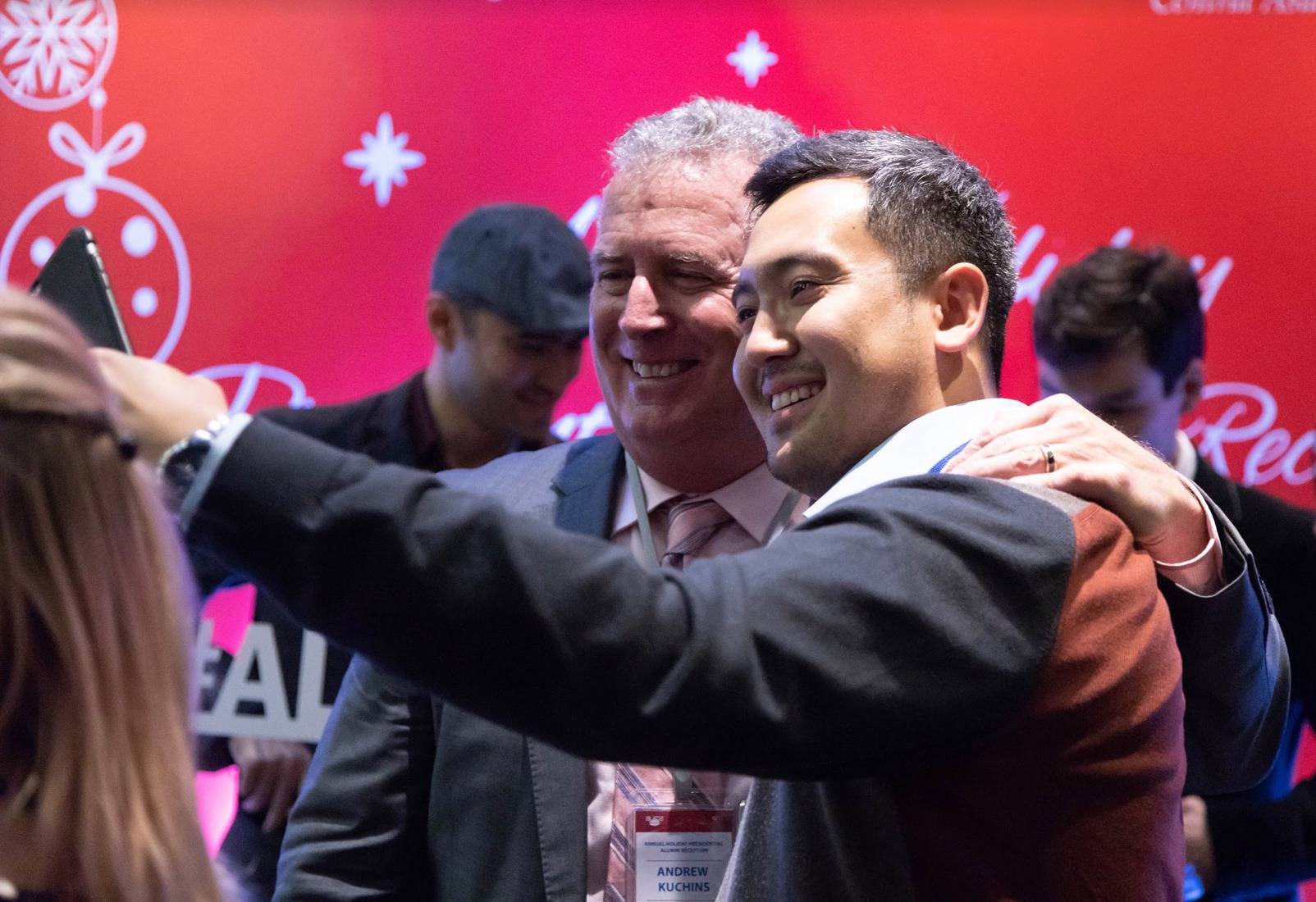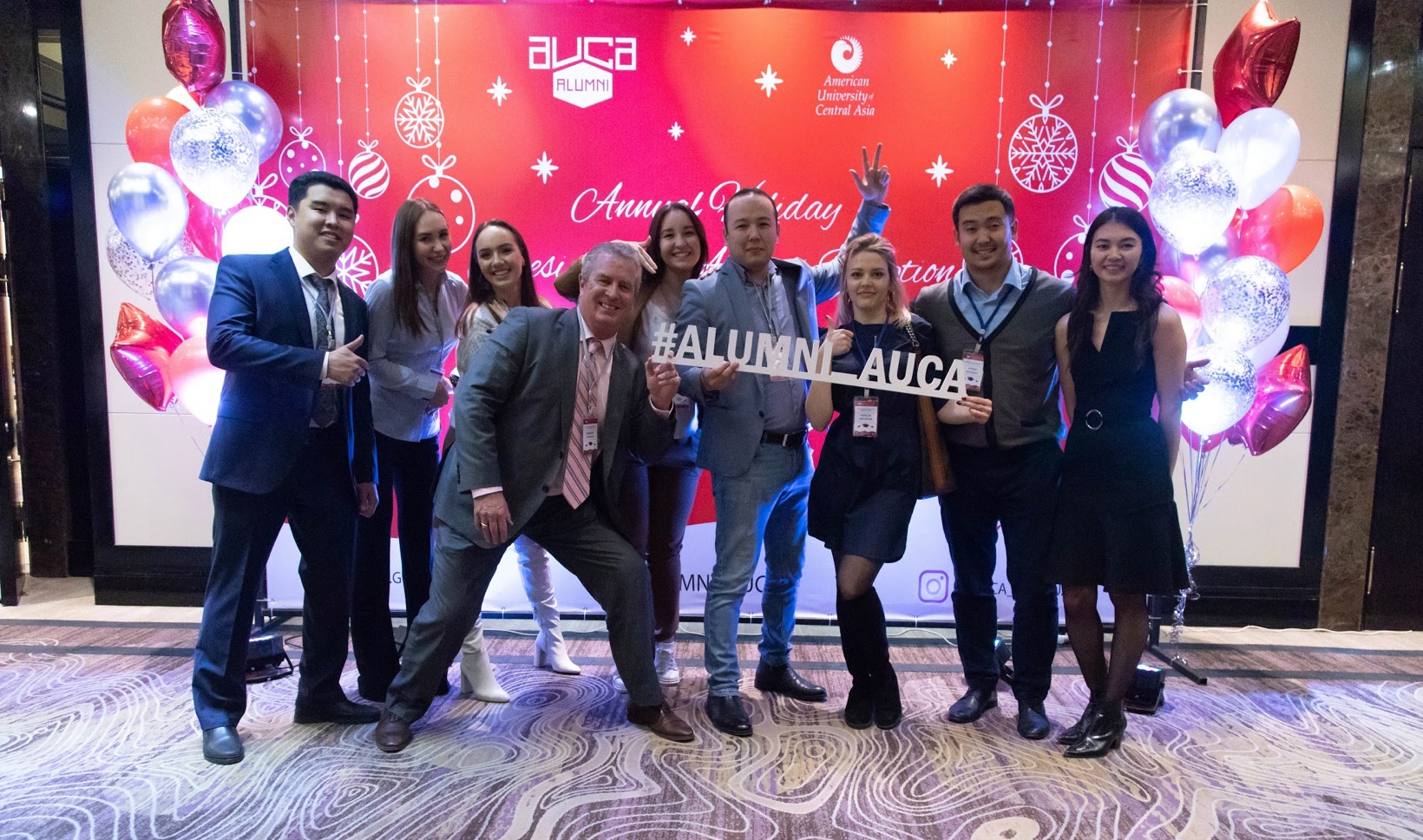 The organizing committee held a lottery that allowed our graduates to win several AUCA gifts. Alumni were enjoying each other's company, food, and drinks, served by the hotel.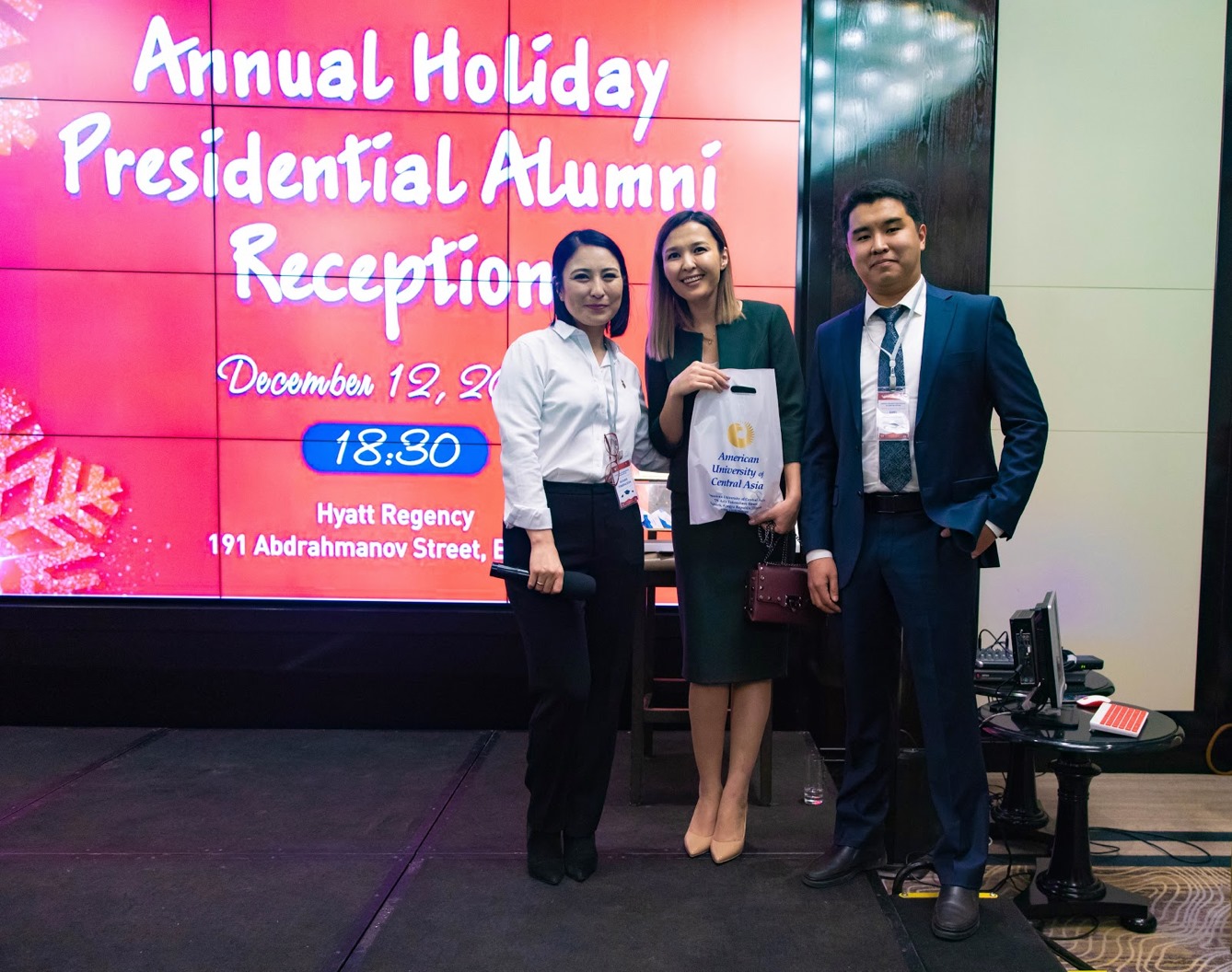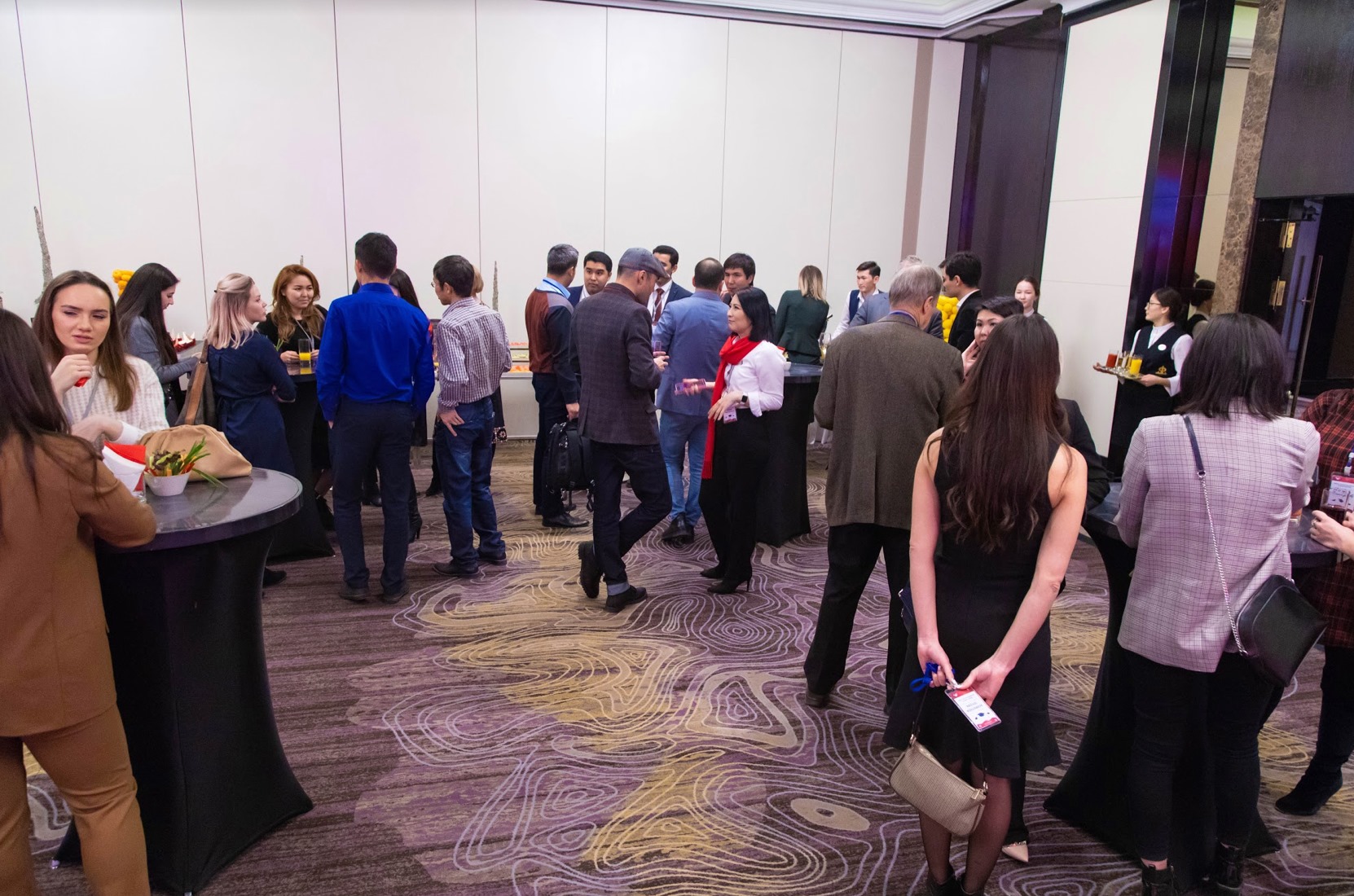 The event aims to serve as a powerful tool in building stronger networks with AUCA alumni of different years and backgrounds, a platform to discuss plans of the University.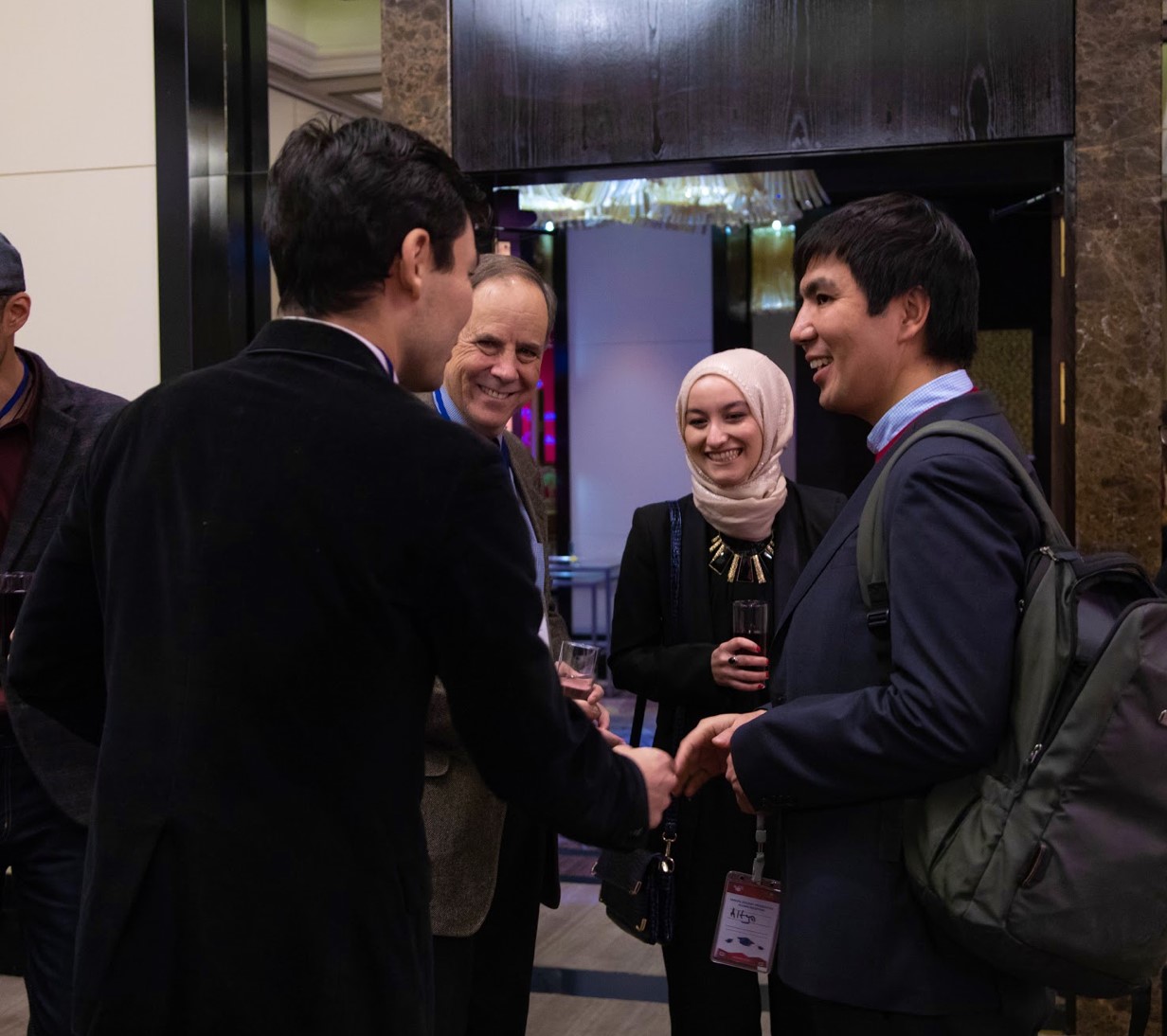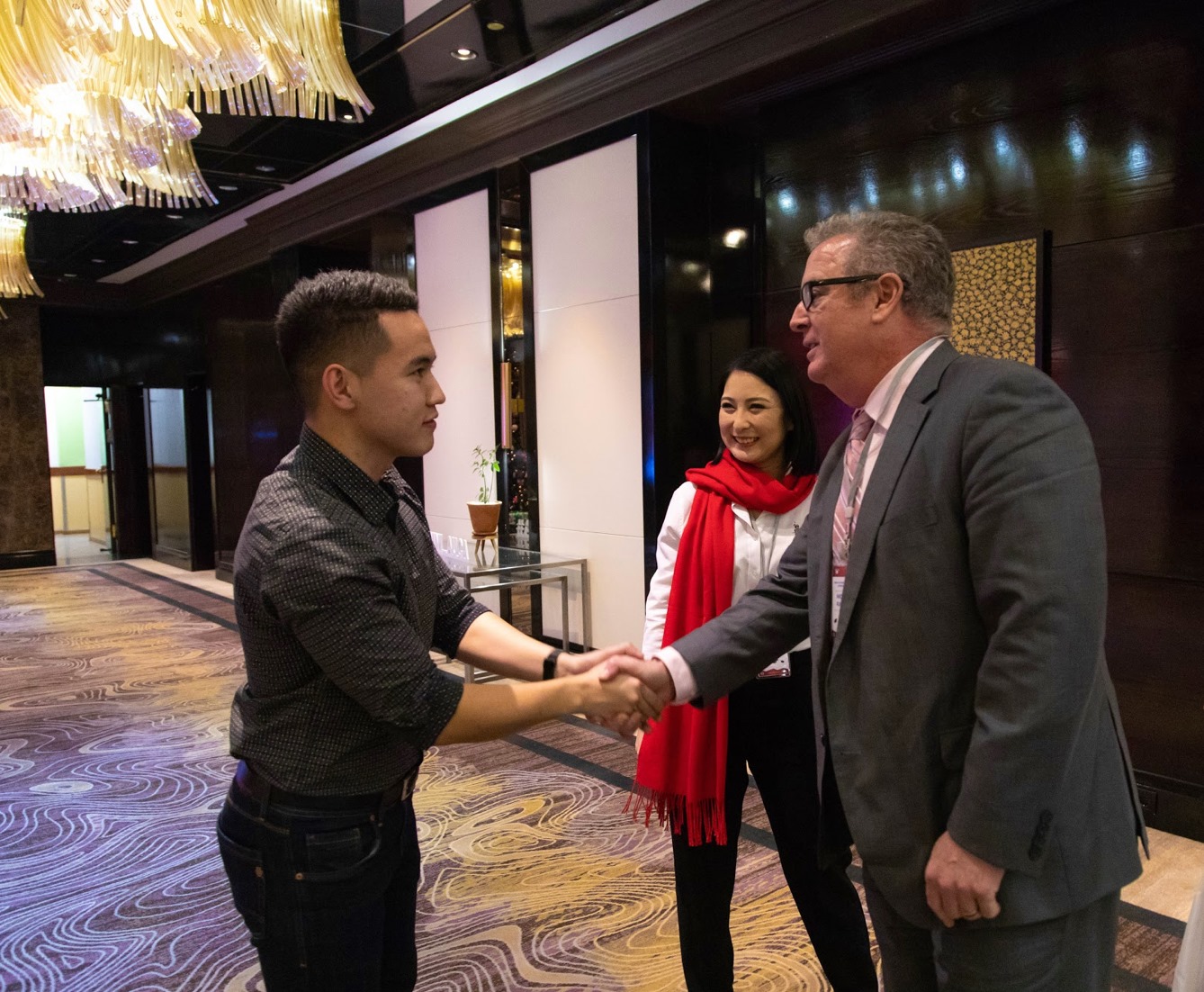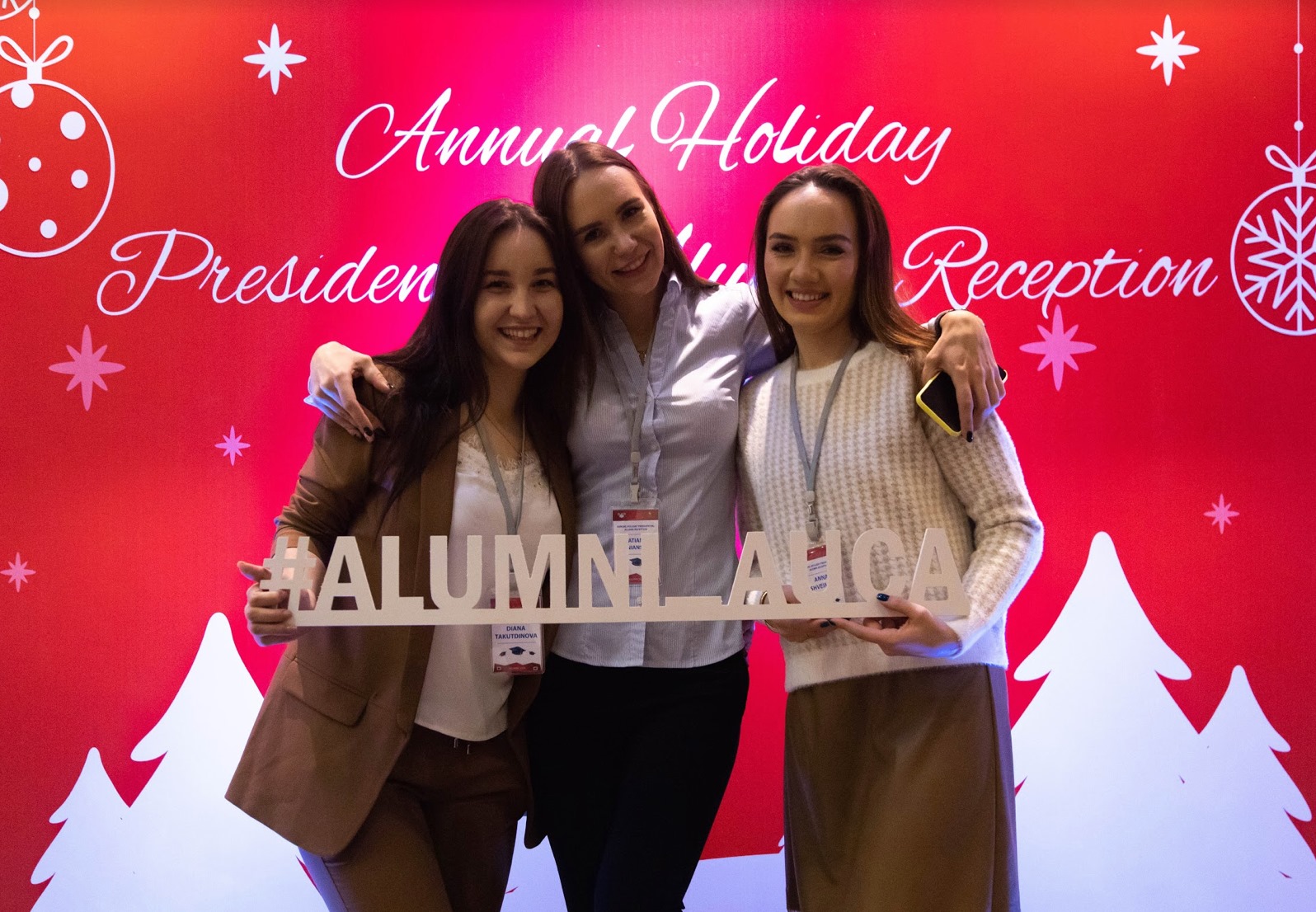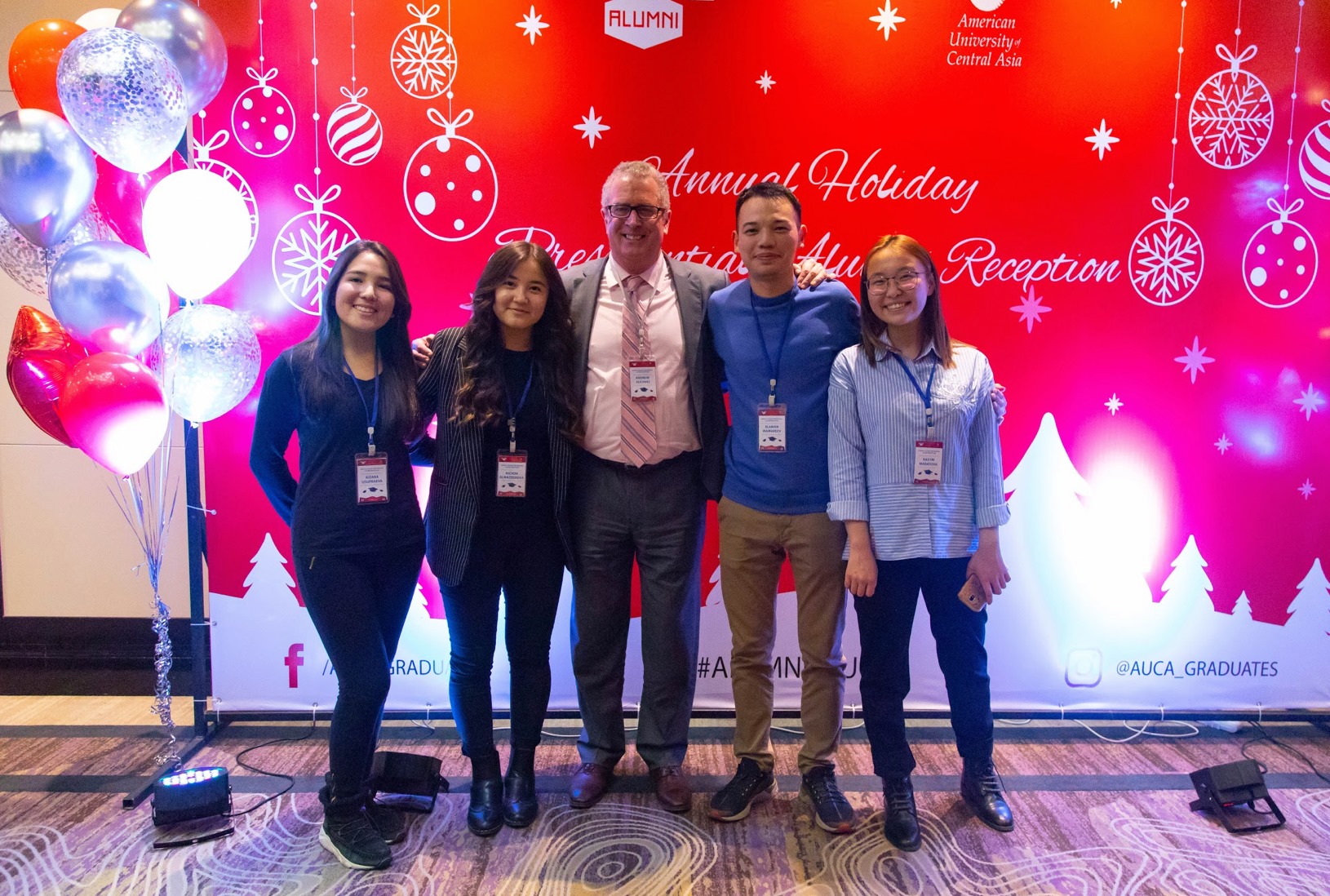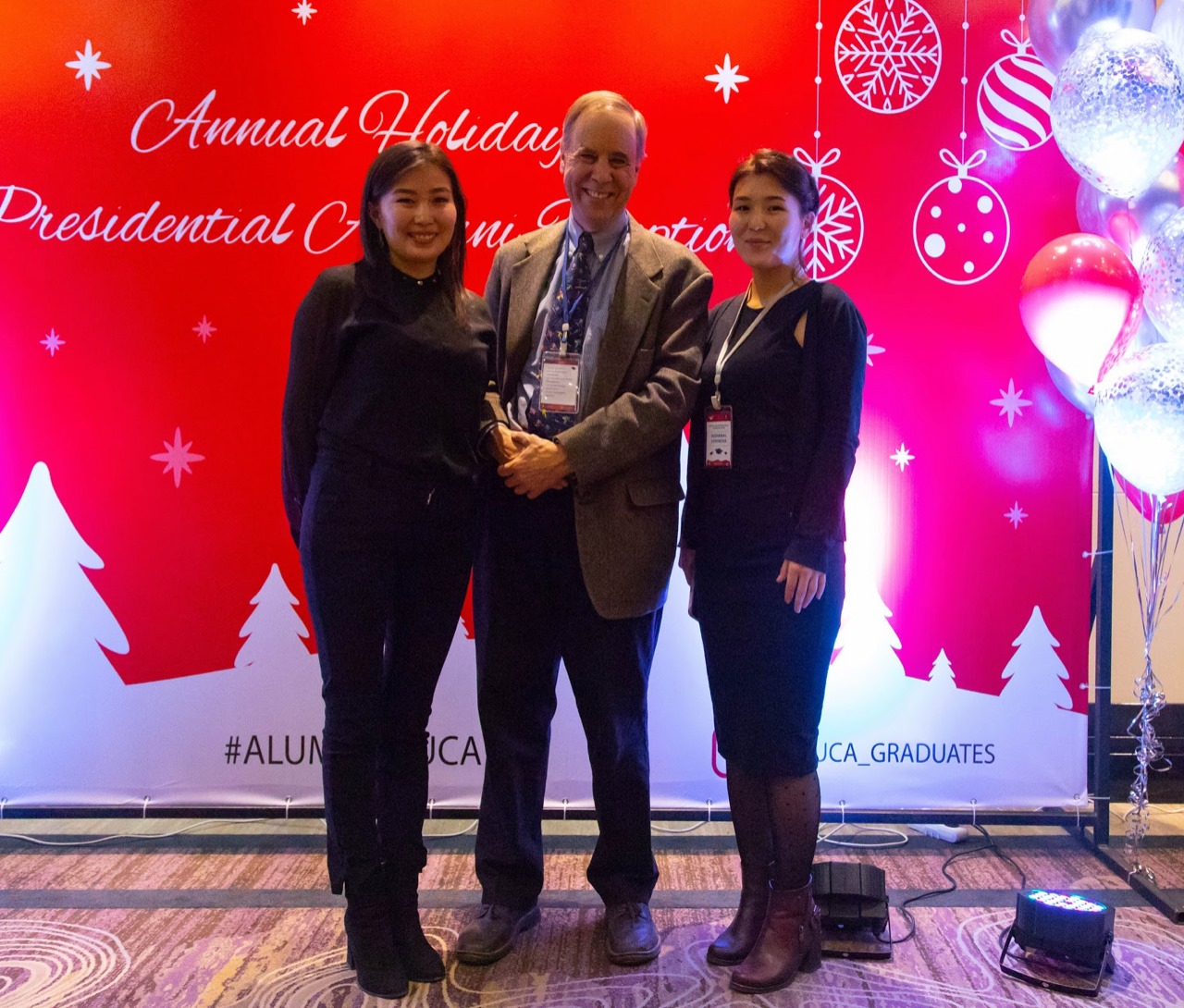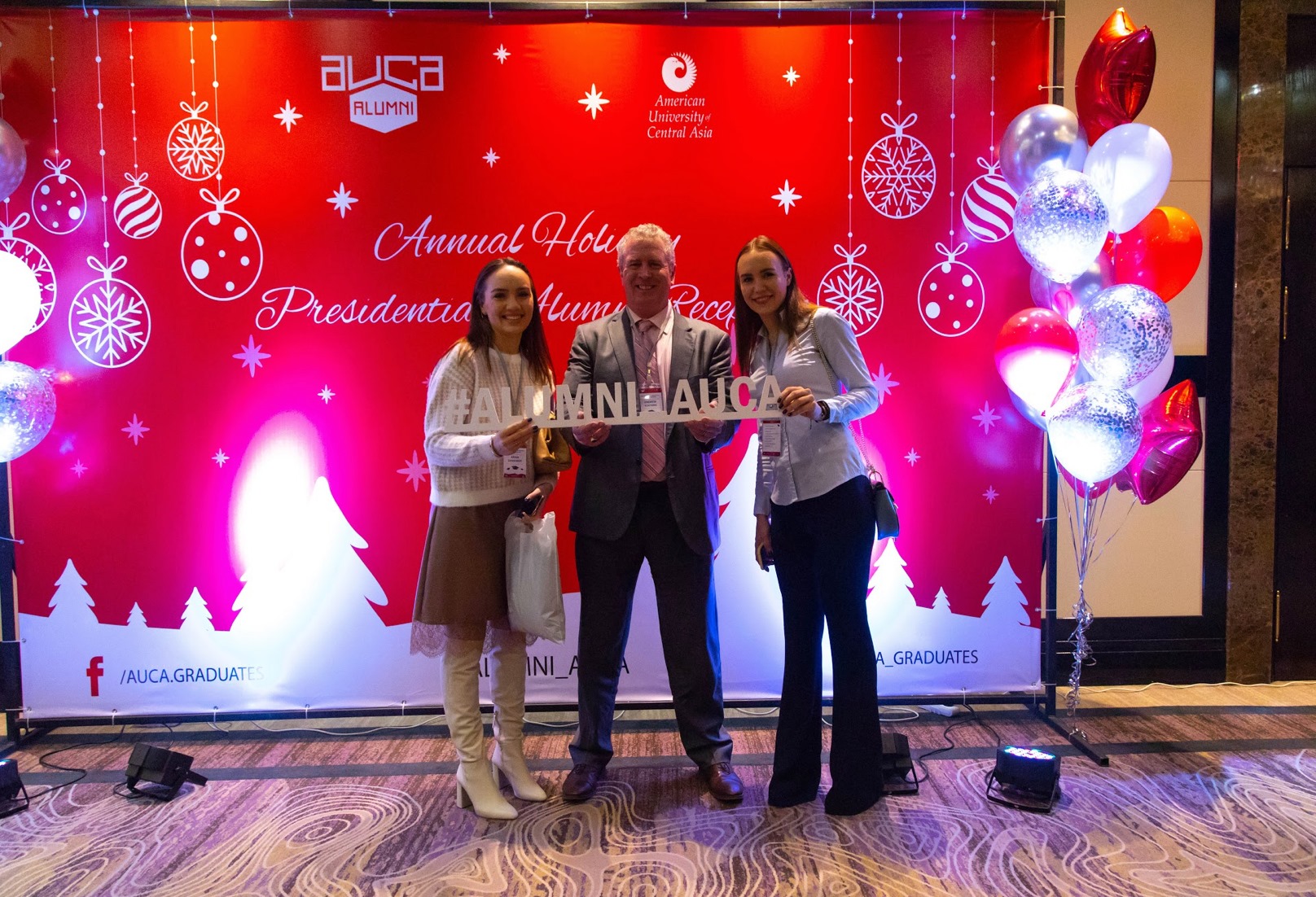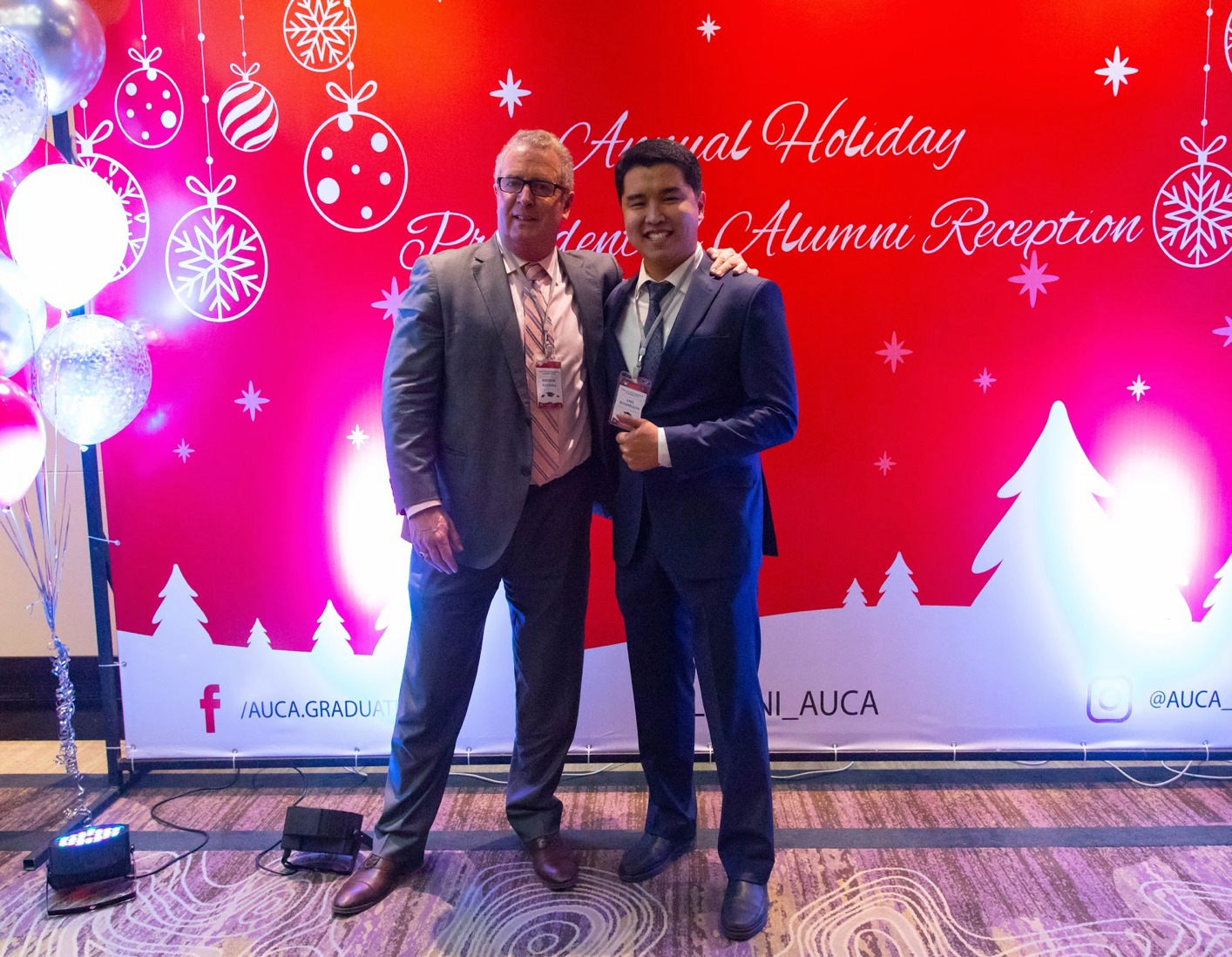 More photos available here