News
Alumni Talks - Oybek Aitbaev (ECO-109) - Co-Founder and CEO of ALFA School of Marketing
October 25, 2019
On October 25, 2019, Alumni Relations Office conducted the first Alumni Talks event at AUCA.
The guest speaker was Oybek Aitbaev who graduated Economics department of AUCA in 2013. Oybek is a Co-Founder and CEO of Alfa School of Marketing - one of the leading schools of marketing in Kyrgyzstan. He has extensive and rich experience in the Marketing sphere in Kyrgyzstan and Kazakhstan.
Oybek conducted a guest lecture for students of AUCA on "Sports and Arts, How to be 100% Productive" by Oybek Aitbaev (ECO - 109) the Co-Founder and CEO of ALFA School of Marketing.
Alumni Talks - series of guest lectures organized by the Alumni Relations Office of AUCA for all students. During the guest lectures, AUCA alumni share their life and career experiences, opportunities for internships and job.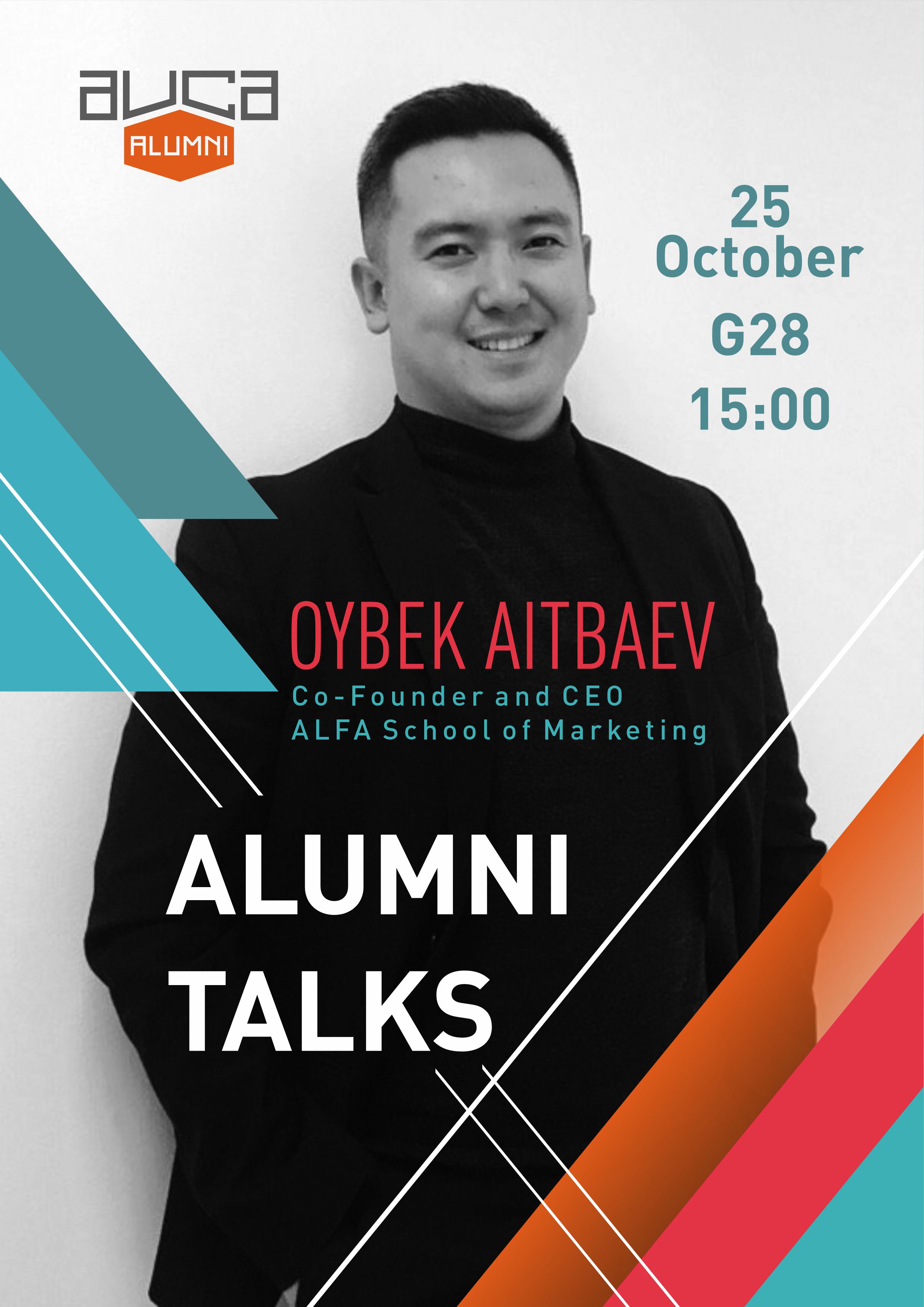 Photos from Alumni Talks: