Discover AUCA
Take a Tour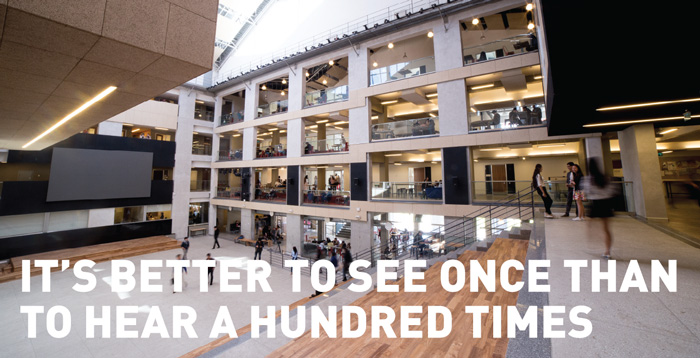 Take a professional tour and attend an information session to experience AUCA.
Check our things like classrooms, labs, administrative offices, and more.
AUCA's campus is located in a quiet and clean district of Bishkek.
Campus tours typically last one hour and are led by AUCA undergraduates working for Admissions. Our tours are available throughout the academic year. Tours do not include an informational session. Sign up for campus tour »
Students are welcome to visit classes during the academic year(?). Classroom visits are offered according to the campus tour schedule. Visit the Shared Service Center for a list of classes open to visitors. For logistical reasons, classroom visits are only available to prospective students.
To arrange your visit, please fill out the Campus Tour Request Form, at least, one week in advance.