Industrial Zones
Bishkek's Industrial Zones, Myths, How They are Changing and Future Trends
Zhamilia Baiborieva
Bishkek's urban industrial zones stretch west to east along the railroad tracks, covering over 1,272 hectares of land. The zones not only occupy a huge part of the city, but they also stretch along the center of the East-West axis of the city, strongly integrating industry into the city fabric. But the zones are closed and isolated behind fences. For the regular observer who does not work at the industrial zones or visit there frequently, the area might look abandoned and demolished. But in fact, our research revealed that there is quite a lot of life going on behind those walls. The aim of this research is to introduce the industrial zones to Kyrgyz citizens, to understand how the industrial zones in Bishkek function and relate to the form of the city, and how they affect the lives of the people working there and living nearby. 
First, this study covers the definitions of an industrial park and the terms and policies related to it. Next, it describes different types of industrial parks and trends. Then the document will give an introduction to the industrial zones in Bishkek city, and show the results of a small survey of industry business owners, their employees, and people living near the zones.  The conclusion provides recommendations for how Bishkek's industrial zones might be improved and further developed and suggests opportunities for additional research. 
To download the report BY THIS LINK >>.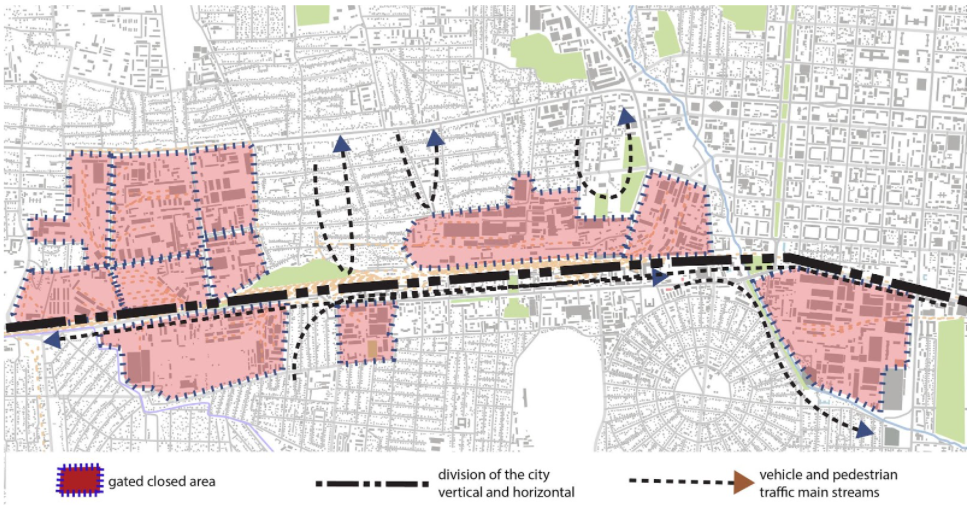 West Industrial zone and Machine Building factory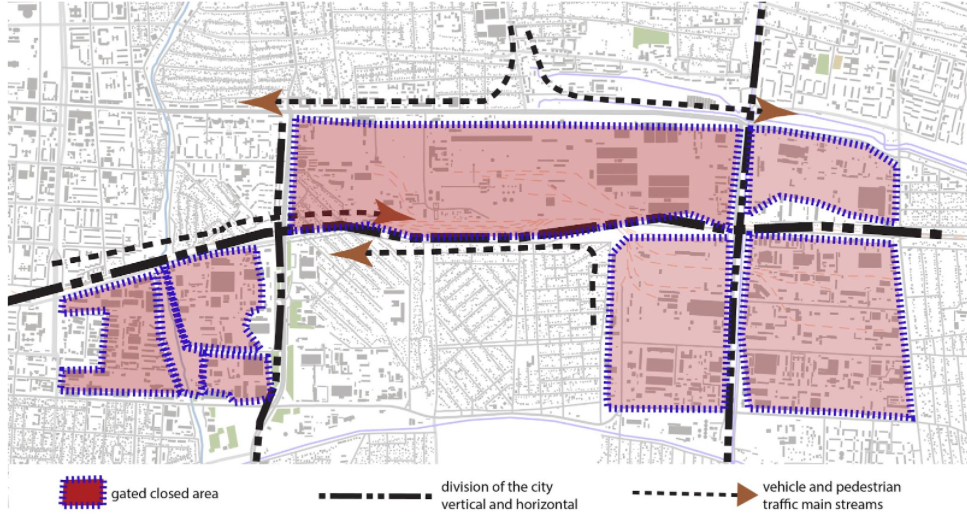 East Industrial zone and Maslo-Syr-Baza