WARC NEWS
WARC Tutor Mentoring Program "Critical Friends Group"
October 7, 2015
Starting from this year, the Writing and Academic Resource Center (WARC) has launched a mentoring program for new tutors called "Critical Friends Group". The program matches new tutors with returning ones in a series of meetings and mutual observations. The mentor's main purpose is to act as a role model and advisor, and provide professional support to the new tutor. Mentees are, in turn, encouraged to be proactive about their professional development and reflect on their performance, pose questions, and welcoming constructive feedback.
The Center's Coordinator, Paul Drosnes, explains the thinking behind the program:
"The main objective of our mentoring program is to maintain a high level of unity and professionalism among our tutors. We also wanted to give the new tutors the time and space to reflect on the new professional environment and identify the actions needed to further their development. The idea for it actually grew out of the Tutoring Pedagogy class that all potential writing tutors are required to complete in order to be eligible for the position. The course includes a tutoring practicum with observations of and by existing tutors. Last spring's practicum yielded very impressive results, with experienced tutors patiently and conscientiously attending to the trainees' performance, and providing constructive, yet friendly feedback. Seeing how trainees benefited from this experience, we didn't want this connection to break down once the trainees became employed at the WARC."
WARC tutors participating in the program also shared their thoughts.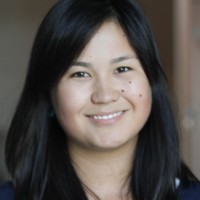 Zhamilia Klycheva, mentee, 1st year at WARC (Writing & Math Tutor, BA – 2017):
"To be honest, I am very glad that WARC is conducting such a program. As a new tutor I feel like a new born baby entering the new and exciting world, where each day represents something unique and useful. Therefore, I feel grateful for this mentoring program.
Indeed, it is an amazing opportunity to adapt in a new environment, hear different hints in tutoring and become more confident.
One more thing I should say is that I got the best mentors who are going to answer all of my questions and make the experience in WARC even brighter.
Lastly, it is a lot of fun. This is a kind of a team building activity, which will make us even more united and feel as a part of a "TEAM". Go WARC!"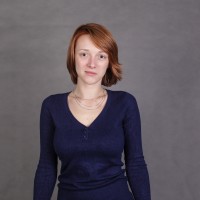 Olga Butlevich, mentor, 2nd year at WARC (Writing Tutor, SOC – 2017):
"I wish that I had gotten the opportunity to have a mentor when I first started working at WARC! There were so many unanswered questions ripping through my mind that just had to be answered, but I only dared ask so much from my professors and peers. And this is where peer-mentoring saves the day. There are very specific people that a new tutor can go to and ask anything and everything that is troubling their heart. By having a sort of an assigned guide, our new tutors need not feel awkward or too demanding, but can instead be certain that they have someone who has their back, no matter what. It is also very awesome to be granted the role of a mentor, as I feel that the past experiences each of us has gained are much more than what can be learned from textbooks; we are the prime secondary source of mistakes that new tutors can avert and insights that they can gain with minimal heartache. I hope that I can give our "new generation" of tutors everything they need to become exactly the kind of tutors they want to be."