International and Comparative Politics
Welcome to the website of the International and Comparative Politics (ICP) undergraduate program!
The ICP department offers a rigorous, multi-, and interdisciplinary program of study combining the fields of political science and international relations and aspires to train a cohort of students capable of performing a cogent analysis of political processes and trends at the local, regional, and global levels.
The main aim of the program is to develop in students the ability to identify, explain,  evaluate and contextualize political actors, and  institutions, organizations, behavior, and various other phenomena comparatively and against the general background of contemporary world politics.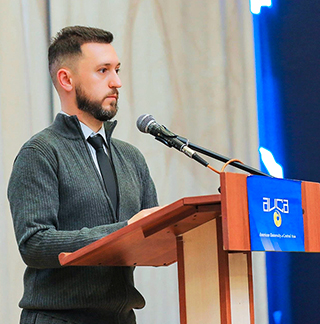 Learn, Practice, and Change...
The ICP department prepares the future leaders for the political, social, economic transformation towards sustainable and resilient societies.
The Interdisciplinary curriculum of the ICP program enables you to learn Politics, Society, Law, History, and Economy, and educates you with a broad perspective on the world, and improves your critical and creative thinking, and develops active citizens with both local, national, regional, and global responsibilities. 

 

Görkem Atsungur
Chair of the ICP Program
Primary Pages
ICP Numbers