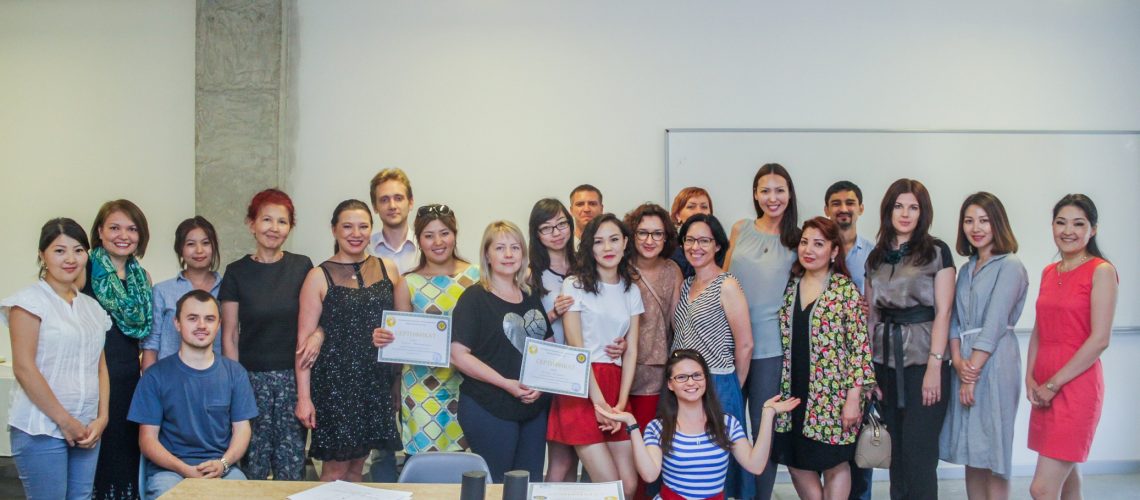 Students of Master of Arts in Applied Psychology (MAPAP) program of AUCA can apply to have 1-year internship at the Institute for Behavioral Health. The internship will take place on AUCA campus. The internship responsibilities include working with individual adult, adolescent clients and children, as well as leading various groups on campus and in the community. Interns also take part in the development of the Institute services, treatment planning and marketing of the psychological services.
All interns in the beginning of their practice are involved in leading groups. Students and specialists of the Institute lead psychological support groups, psychoeducation and career counseling groups for AUCA students, groups for parent and elderly, and others.
Interns work on campus and at partner organizations in the city. Institute partners with a number of organizations in Bishkek which provide psychosocial support to various populations, such as children, elderly, and families.
Students willing to do an internship with the Institute for Behavioral Health should send a short letter of motivation and 2 samples of course paper on counseling to Olga Yarova, the Director of Institute, at yarova_o@auca.kg.