Sezim Askarbekova'23: "My years at AUCA were a journey of self-discovery, learning, and growth!"
September 12, 2023
My journey at the American University of Central Asia has been a significant chapter in my life, and I'm delighted to share more about my experiences.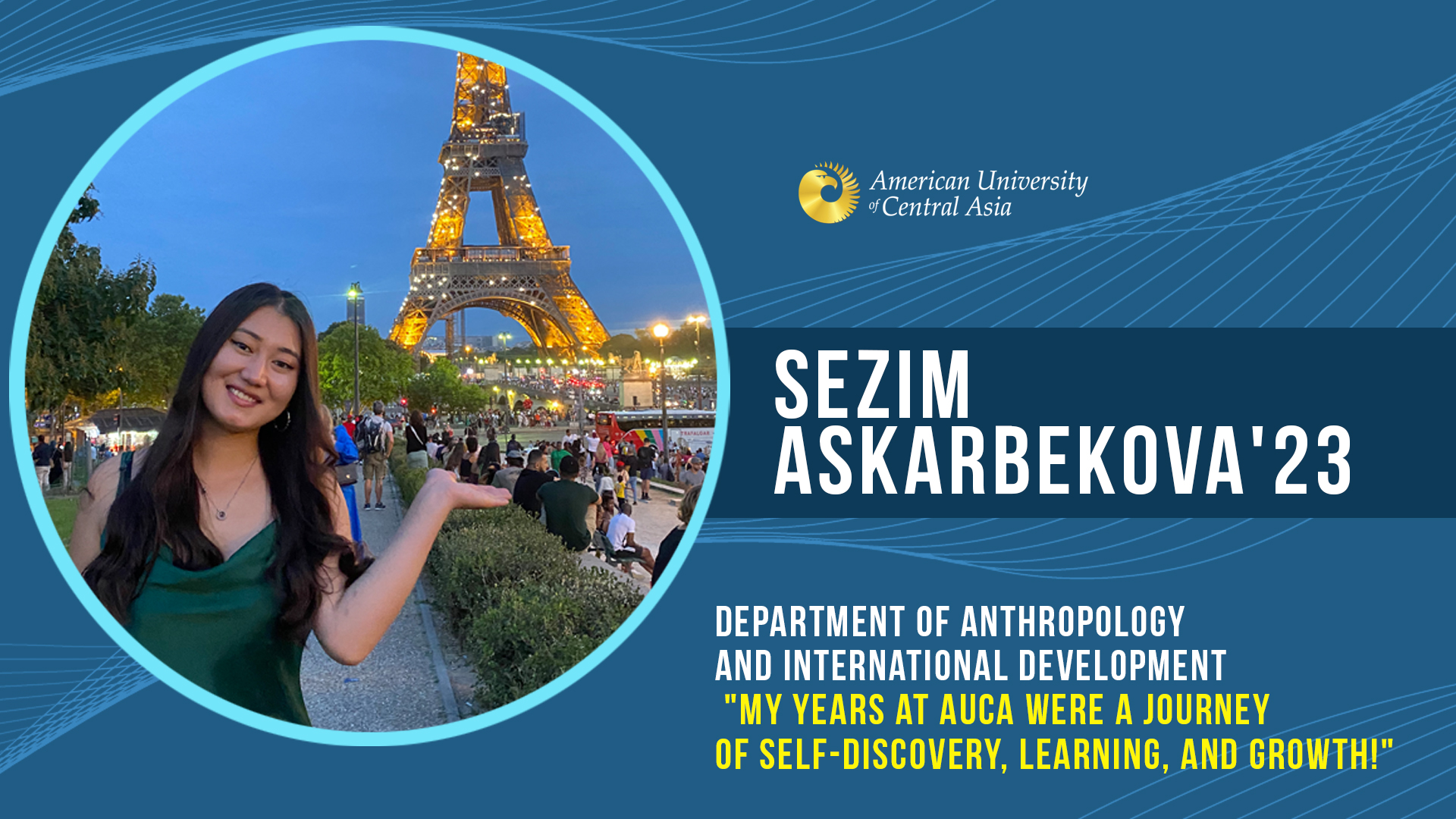 My name is Sezim Askarbekova, and I am from the class of 2023. I studied Anthropology and International Development. My student years at AUCA were productive and transformative in terms of my academic and personal development. I began my education at AUCA in the New Generation Academy, which I believe was a life-changing journey for me. AUCA has a unique atmosphere due to its community, which includes students, professors, and staff. During my first years at the university, I mostly focused on student life, participating in and volunteering for extracurricular activities while trying to utilize most of the resources at AUCA.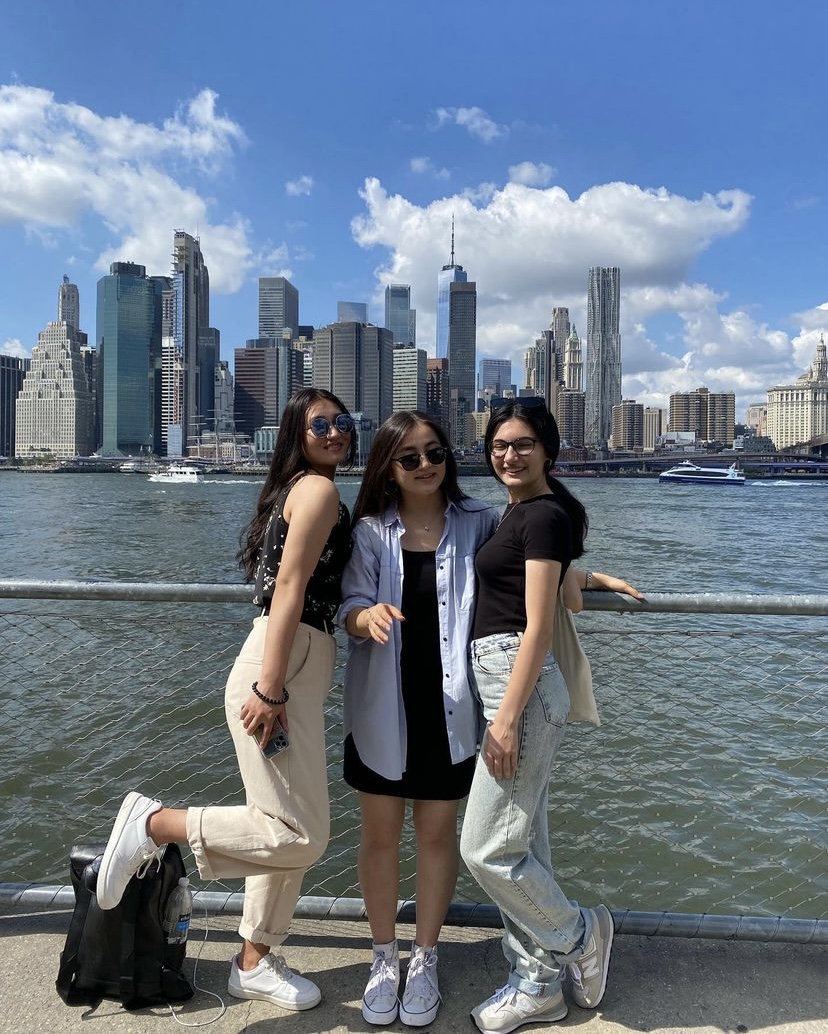 Over my 5 years of study, I was able to achieve most of the goals I set for myself. Starting from freshman year, I knew that I wanted to participate in an exchange program in the USA at Bard College. So, during my sophomore and junior years, I began to focus more on academic achievements, and I was selected to participate in exchange programs in the USA and Germany. I believe these two exchange programs significantly broadened my worldview and personal perspective on many things. What I enjoyed most about my experience at AUCA was always having the opportunity to meet new people and engage in various social events. AUCA does provide a strong network. I also cherished the time spent with my friends and professors, who were always there to support and assist me. Additionally, I thoroughly enjoyed my exchange programs abroad. I spent the fall semester of my junior year in NYC, studying at the BGIA program and interning at UN SDSN's Global Schools program. It was challenging to balance study, an internship, and social life in NYC, but I still enjoyed it immensely. Our dormitory was located on the Upper East Side of Manhattan, just a 10-minute walk from Central Park and the Metropolitan Museum of Arts.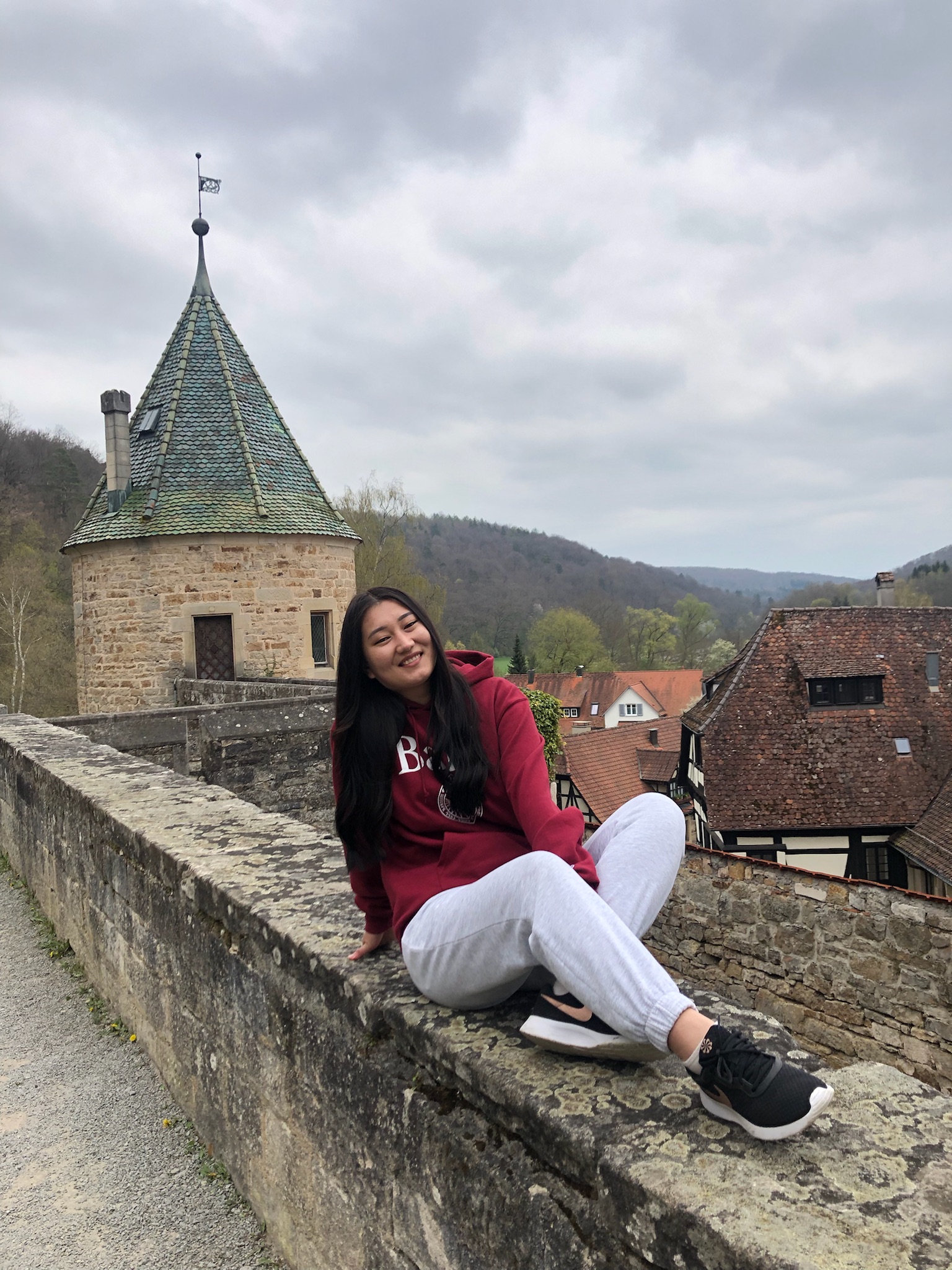 Living in such a dynamic and multicultural society can be overwhelming for someone who comes from a small village, which is why I decided to apply for another exchange program in a smaller, student-oriented town in Germany. I wanted to experience what it was like to be just an exchange student and focus on my studies, and Tubingen University in the south of Germany was the perfect place for it. I spent my second exchange at Tuebingen University studying ethnology and the peacebuilding program. In my free time and during the weekends, I had the chance to explore and travel to neighboring countries. I believe my two exchange programs were the most memorable and adventurous experiences since they provided opportunities for studying, traveling, and interning abroad. I was fortunate to meet so many interesting individuals who influenced my worldview and personal development. I am very grateful for all the experiences and opportunities AUCA gave me to grow, learn, and travel.
After graduation, I decided to gain work experience, and currently, I am employed at the development department of the EU Delegation in Kyrgyzstan. My advices for AUCA students:
Cover most of the required courses during the first two years if you plan to participate in exchange programs.

Avoid last-minute submissions at 11:59 PM; instead, work on your time management and discipline. It greatly contributes to your mental health.

Begin your thesis early. Really. It is something you are expected to finish anyway.

Be open to new experiences and always believe in yourself."