AUCA handed over computers to a rural school
February 17, 2023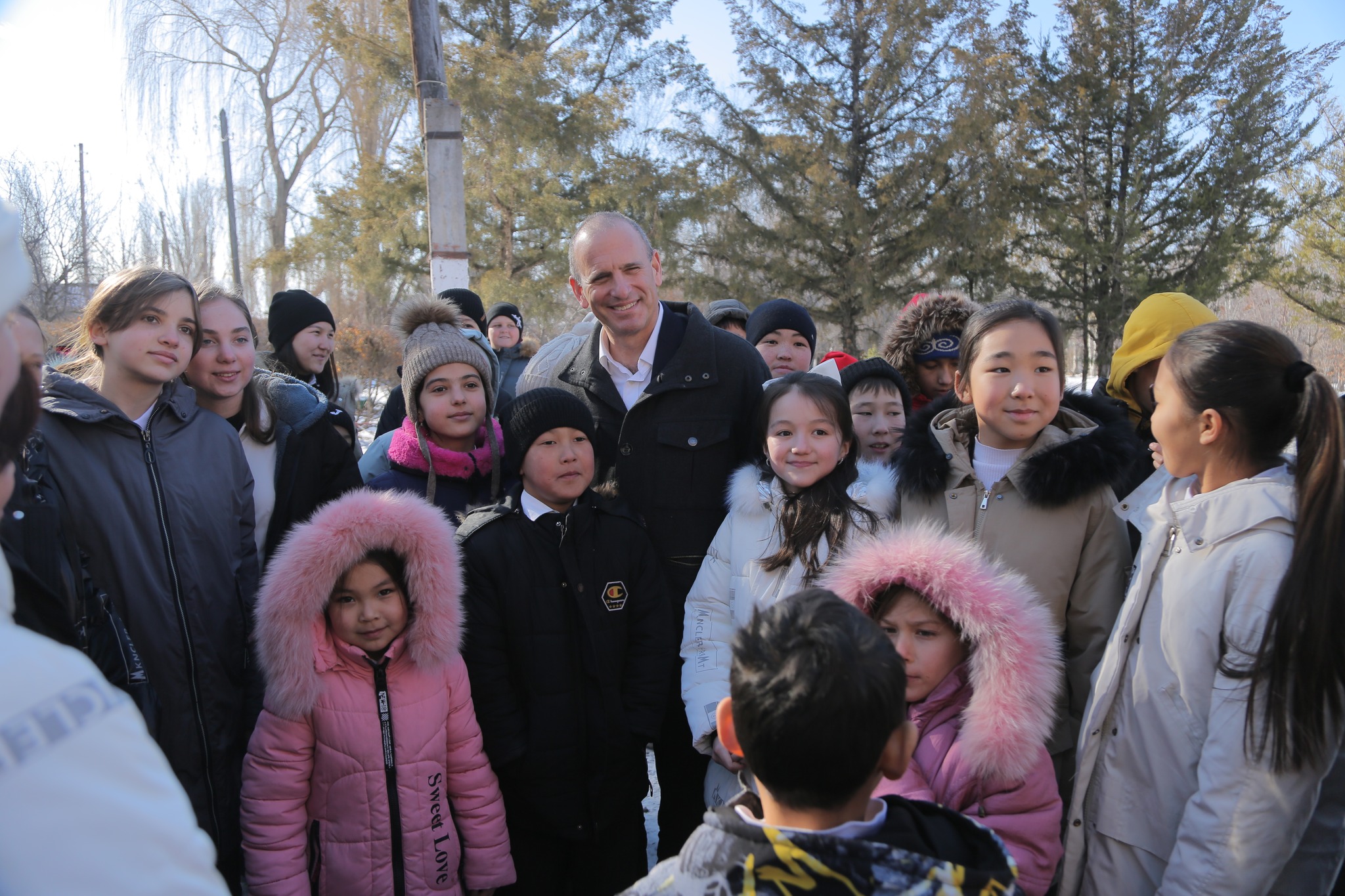 The American University of Central Asia continues to provide aid to schools in Kyrgyzstan. This time, twenty computers were transferred to the Fedorovskaya Secondary School of the Zhayyl district of the Chui region.
Fedorovskaya Secondary School was established almost a hundred years ago, in 1928. The modern school building was built in 1963, and major repairs were carried out in 2015 – 2016. Despite the fact that the school management and local authorities make great efforts to ensure that children receive a good education, they cannot always cope with objective difficulties. So there is no computer class at all school, and students have to study computer science only in theory.
The director of the school, Chinara Anarbekovna Makeeva, appealed to AUCA with a request for help in providing computers to the educational institution entrusted to her. AUCA administration considered this appeal and found an opportunity to help the school and donate 20 computers.
To transfer computers, AUCA President Jonathan Becker and AUCA Vice President and Chief Executive Officer Chyngyz Shamshiev visited Fedorovskaya Secondary School, met with the teaching staff and students.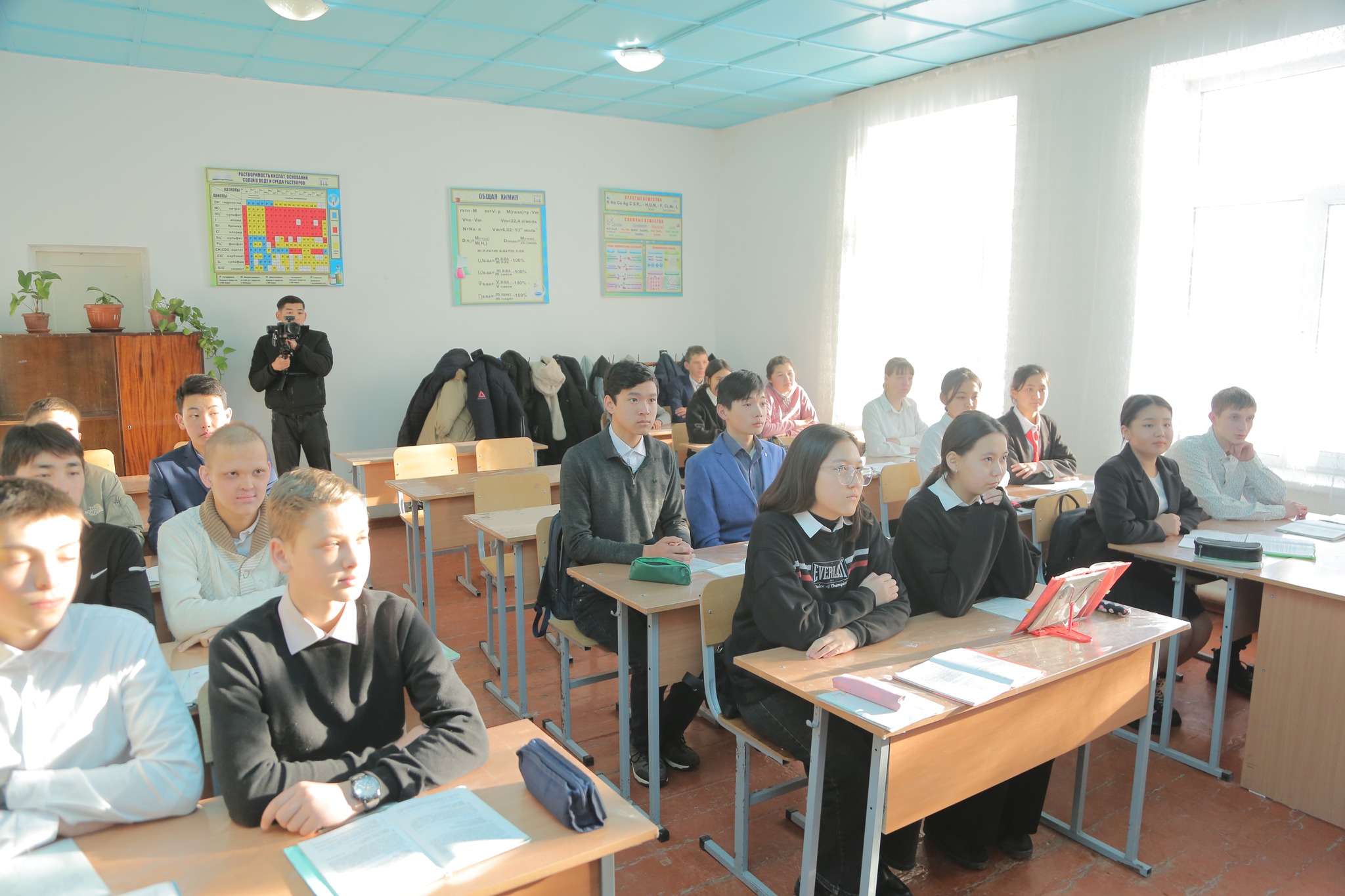 This is a small school located in a one floor building. There are only 11 classes in it, from the first to the eleventh. The largest class has 27 students, the average number of students in the class is 20-23, in total 265 children study at the school.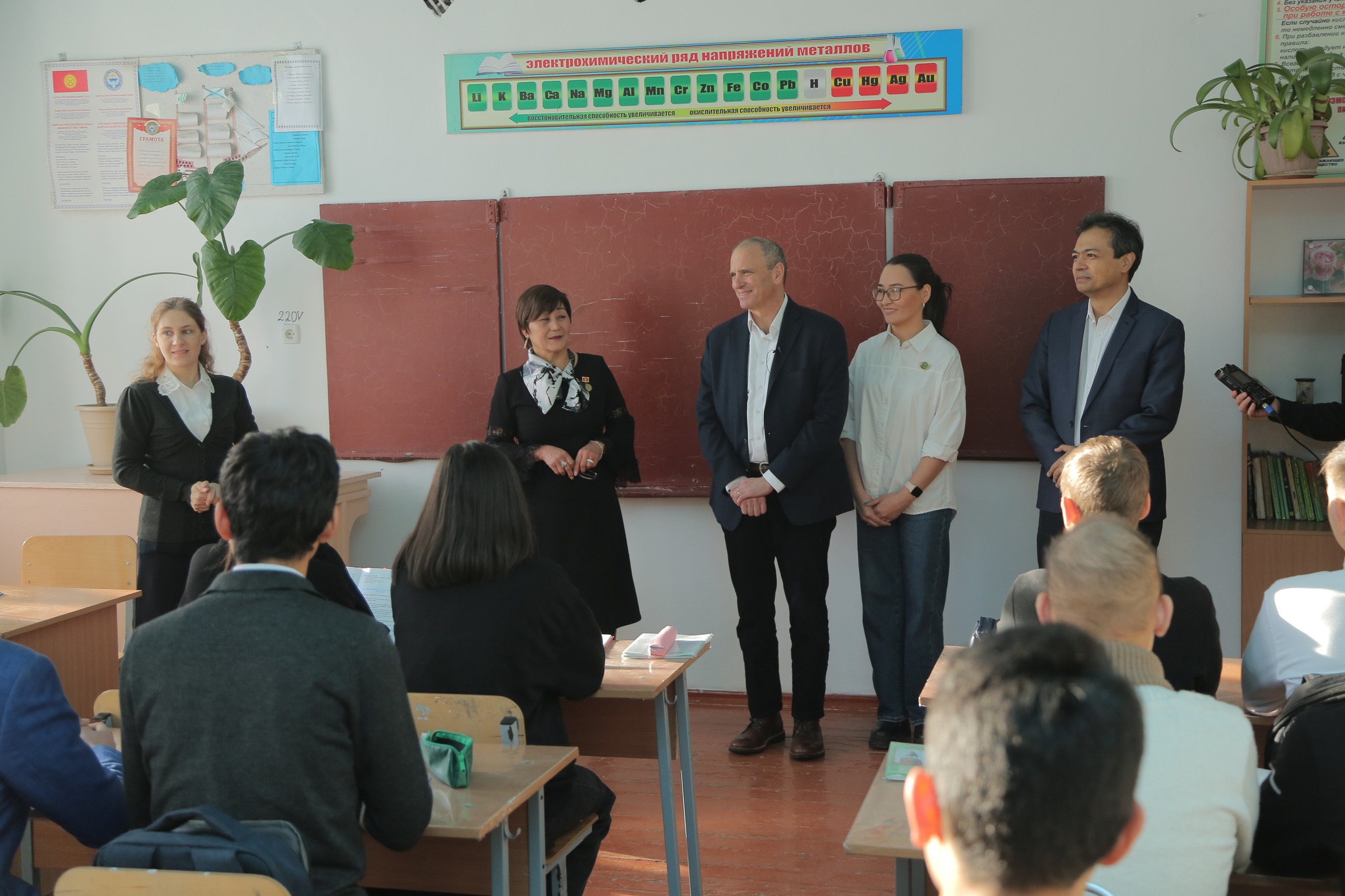 Chynara Anarbekovna, conducted a tour of the school for the guests from AUCA, the guests went into each class and talked with all the students. The younger students were just interested in communicating with the guests, showing them their skills, taking pictures with them. But the questions of the older students were already quite specific: how can I enroll in AUCA or AUCA Technical School of Innovation, how much tuition costs, which universities AUCA cooperates with, and even how can I enroll in Bard College in New York. Many of the children thanked AUCA for computers, and that now they will be able to study computer science not only in theory, but also in practice. The students received comprehensive answers to all their questions, and also received an invitation to visit AUCA.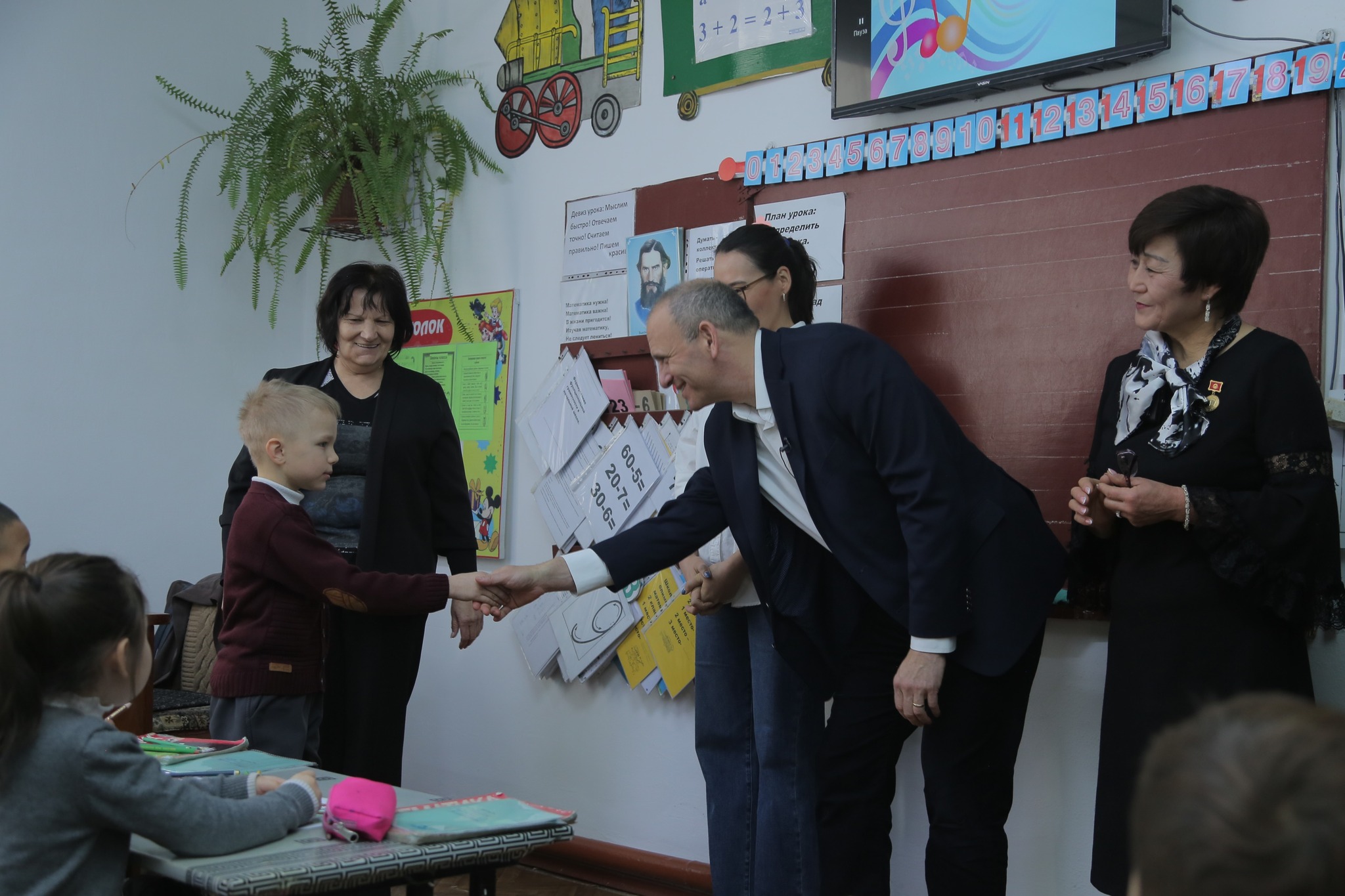 Chynara Makeeva noted in her speech: "In our era, the computer occupies a large place in human life. Modern children cannot do without a computer. Studying in schools, as in other educational institutions, a lot of attention is paid today to the computerization of education. A computer helps a child to assert himself in many plans, from good grades at school to satisfaction with his own dexterity and ingenuity, from communication with peers on the other side of the earth to an informed choice of a future profession. Thanks to AUCA, our children have the opportunity to use computers, which will open the way for them to an interesting and fascinating world."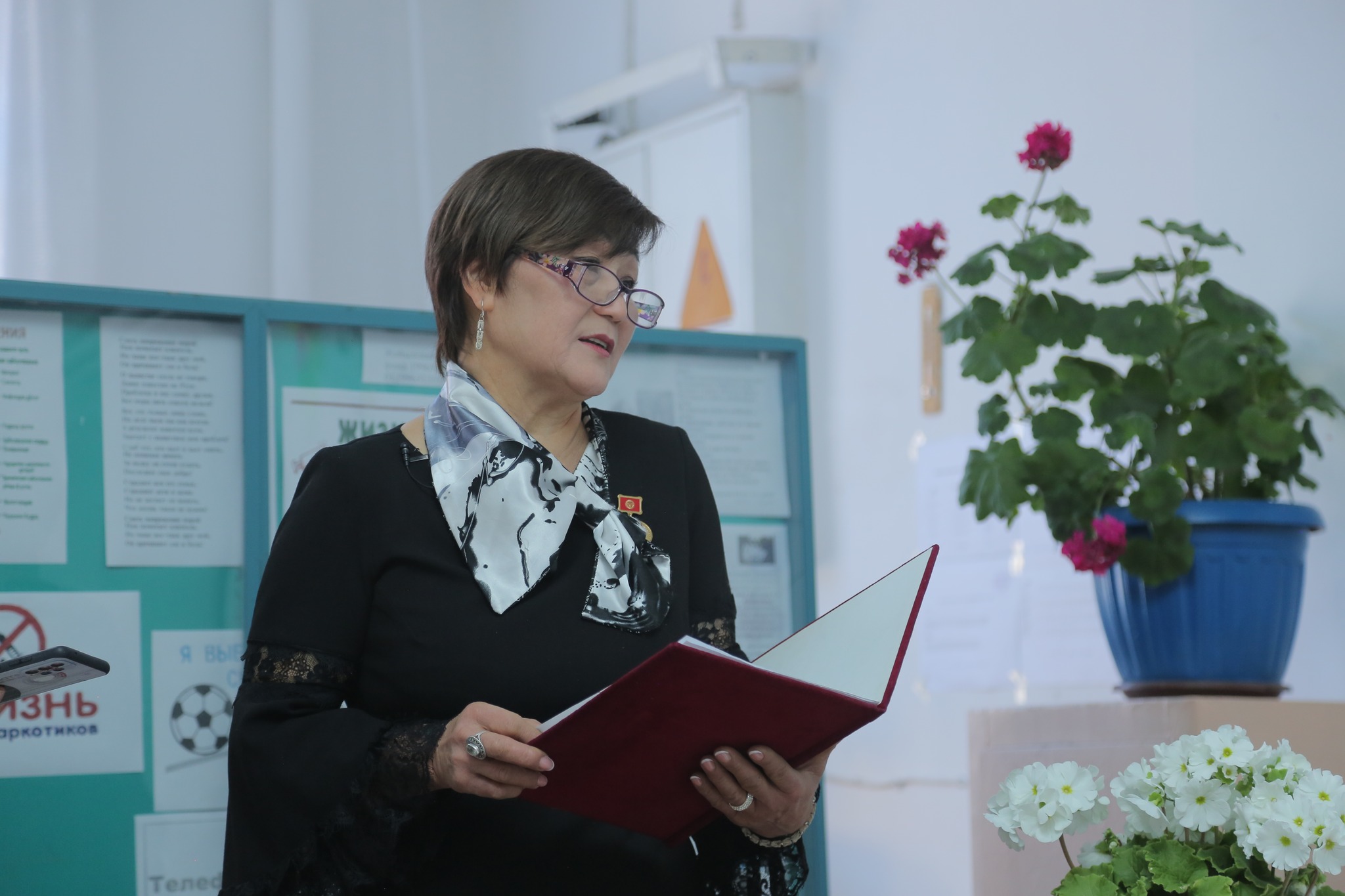 AUCA President and Vice President of Bard College Jonathan Becker marked that "The American University in Central Asia is both an American and a Kyrgyz university. It is very important for us to provide support to those who need it most, to help the Kyrgyz people receive a better education. We hope that the computers donated by us will help you teach your students. But we also know that even the best computers will never replace you, teachers. Good luck to you!".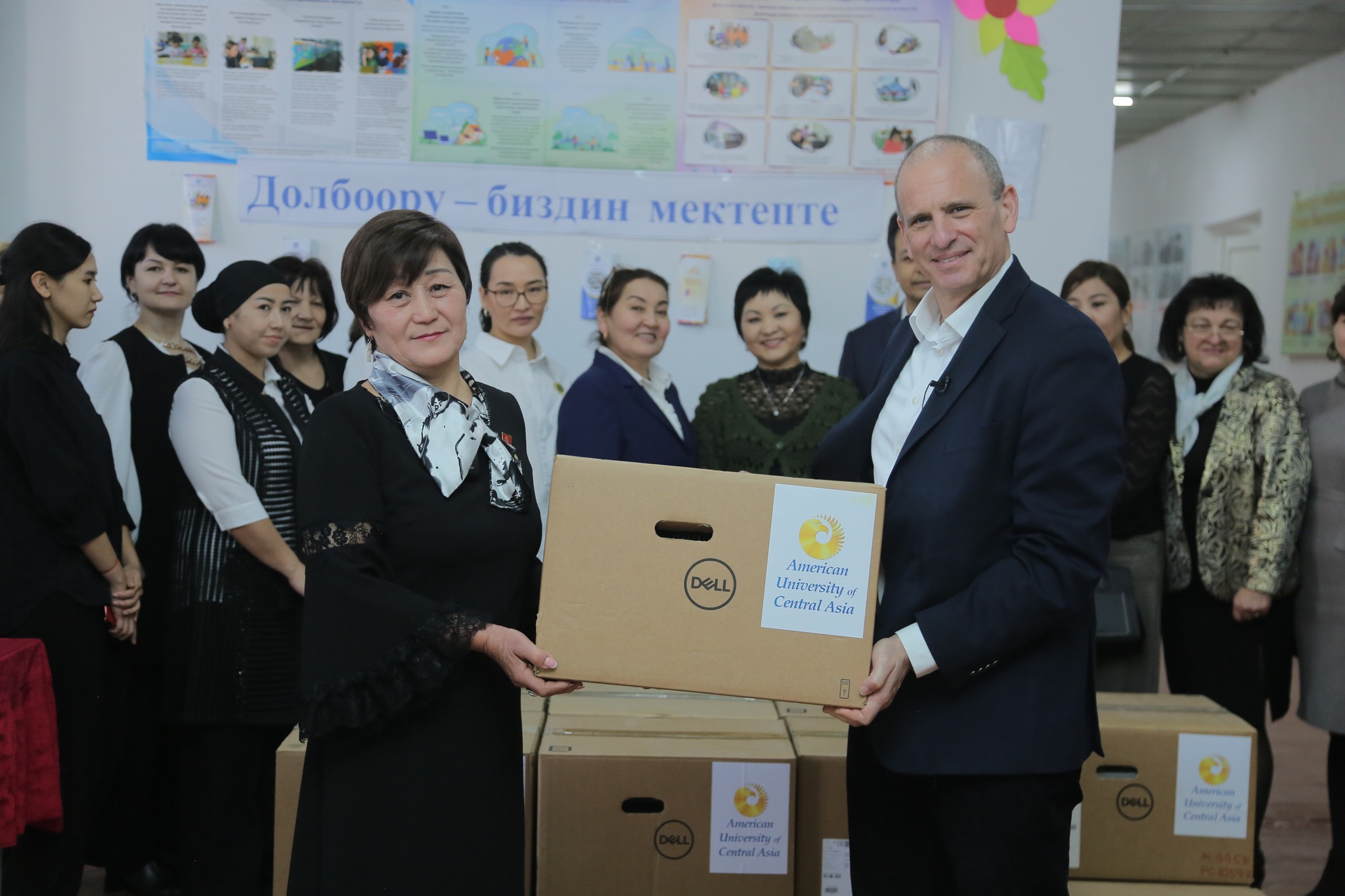 The ceremony of handing over computers was also attended by the leading specialist of the Zhayyl district Department of Education Elmira Abdykaparovna Sultankulova and a representative of the Sary-Koo village council.
The American University in Central Asia will help the school to assemble computers and set up their work, as well as organize a field trip to AUCA for high school students.