Aidana Ermatova: "Reminiscing about my time at AUCA, I would like to return to those days"
February 9, 2023
Aidana Ermatova graduated from AUCA in 2021 with a double degree in  Environmental Management and Sustainable development and Economics. Upon graduation, Aidana applied for the Erasmus Mundus Joint Masters scholarship and is currently pursuing her master's degree at the University of Bonn.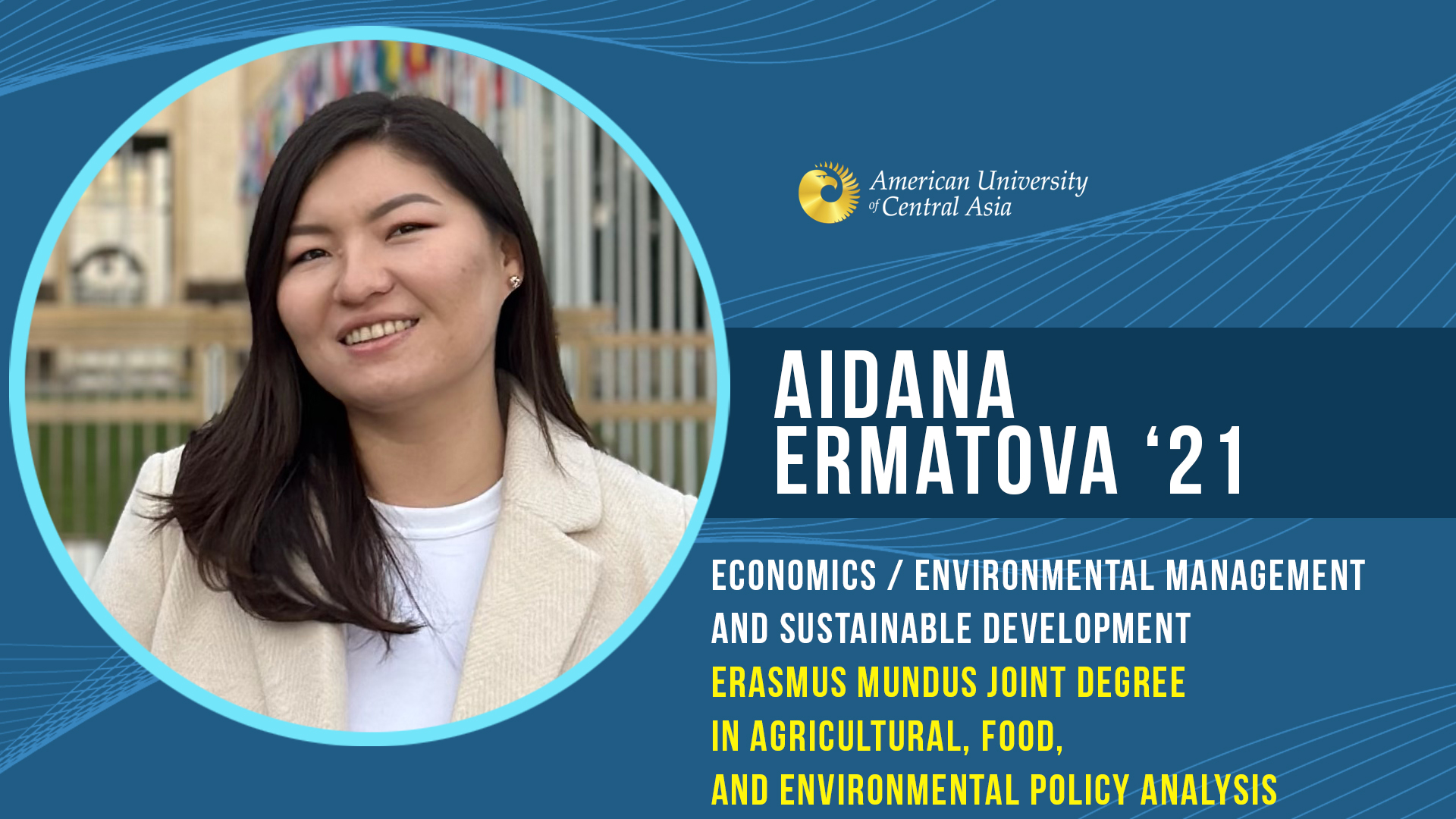 Four years flew too fast but were full of various experiences. Sometimes, reminiscing about my time at AUCA, I would like to return to those days. The main things that come to my mind are lovely friends and professors, various events and activities on campus, and the precious knowledge I have received. From the first day, I knew that I want to do a double major, and academic advising, supervisors, and professors were always there for me to help with all the planning. Extra credits and classes, precise calculation and planning of schedule, some bureaucracy, and a bit of stress came together into a double major in four years. Even though it was not all rainbow and sunshine, today, I am extremely grateful for the job I have done as I'm seeing all the benefits.
Economics and Environmental Management may seem like two completely different fields, but they have much more in common than one can think. All classes were different, every professor had a different experience and taught different skills. Most memorable, of course, were our excursion classes to different companies and places. It allowed us to learn theory and see it in practice.  They allowed students to bond with other students and professors.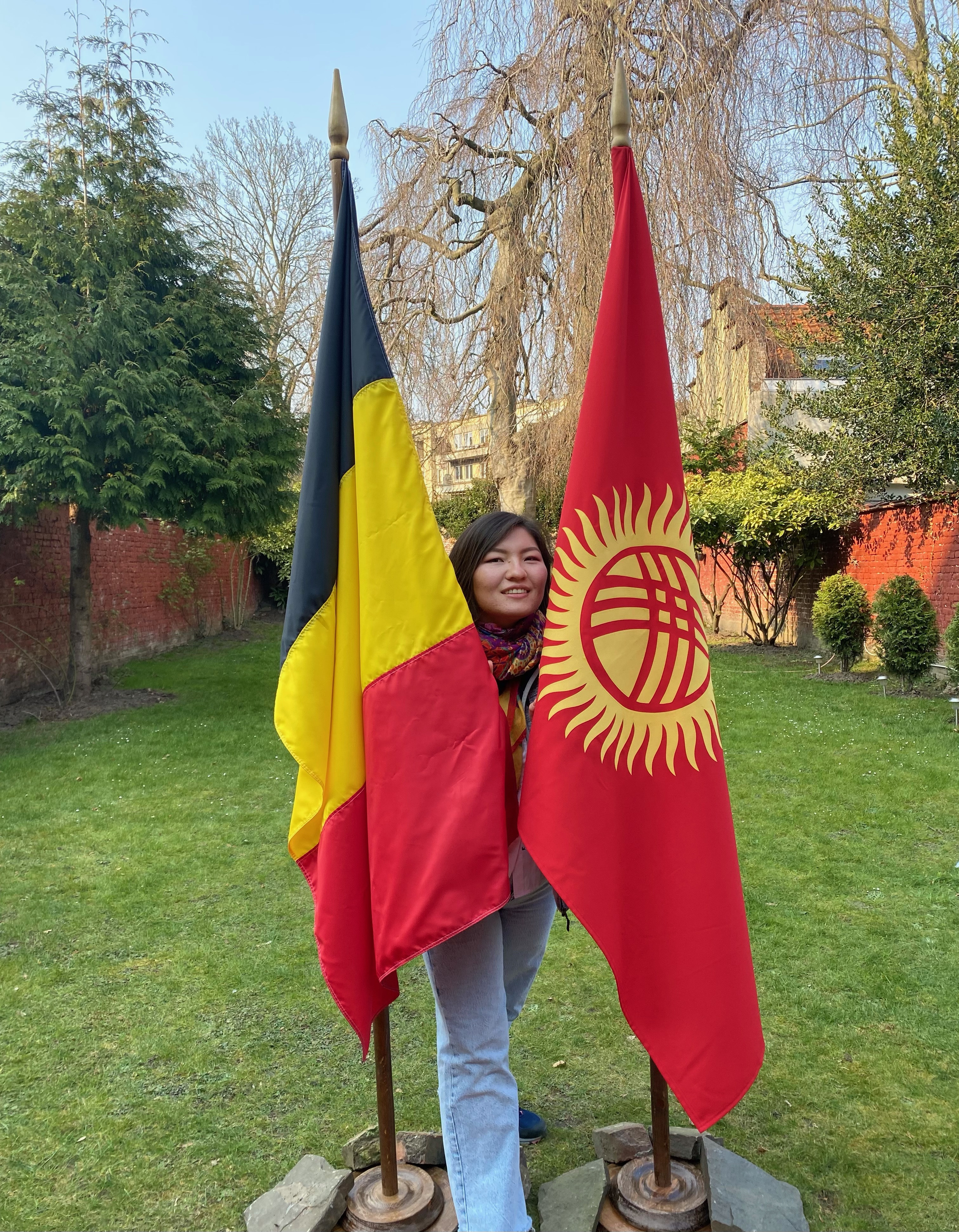 I am grateful for the knowledge I received, which helped me easily pass all my master's courses. And mostly, for friends, I met during those days. AUCA is a pool of amazing people and most of them will stay in your life forever. The system is different from our school and other universities. The freedom, AUCA creates, is priceless. The opportunity to choose your classes and create your schedule is an interesting experience, sometimes for a few courses, there are no choices. Auca gave me an opportunity to be an assistant to the most amazing professor and learn a lot from her. It was one of the most valuable experiences of my student years.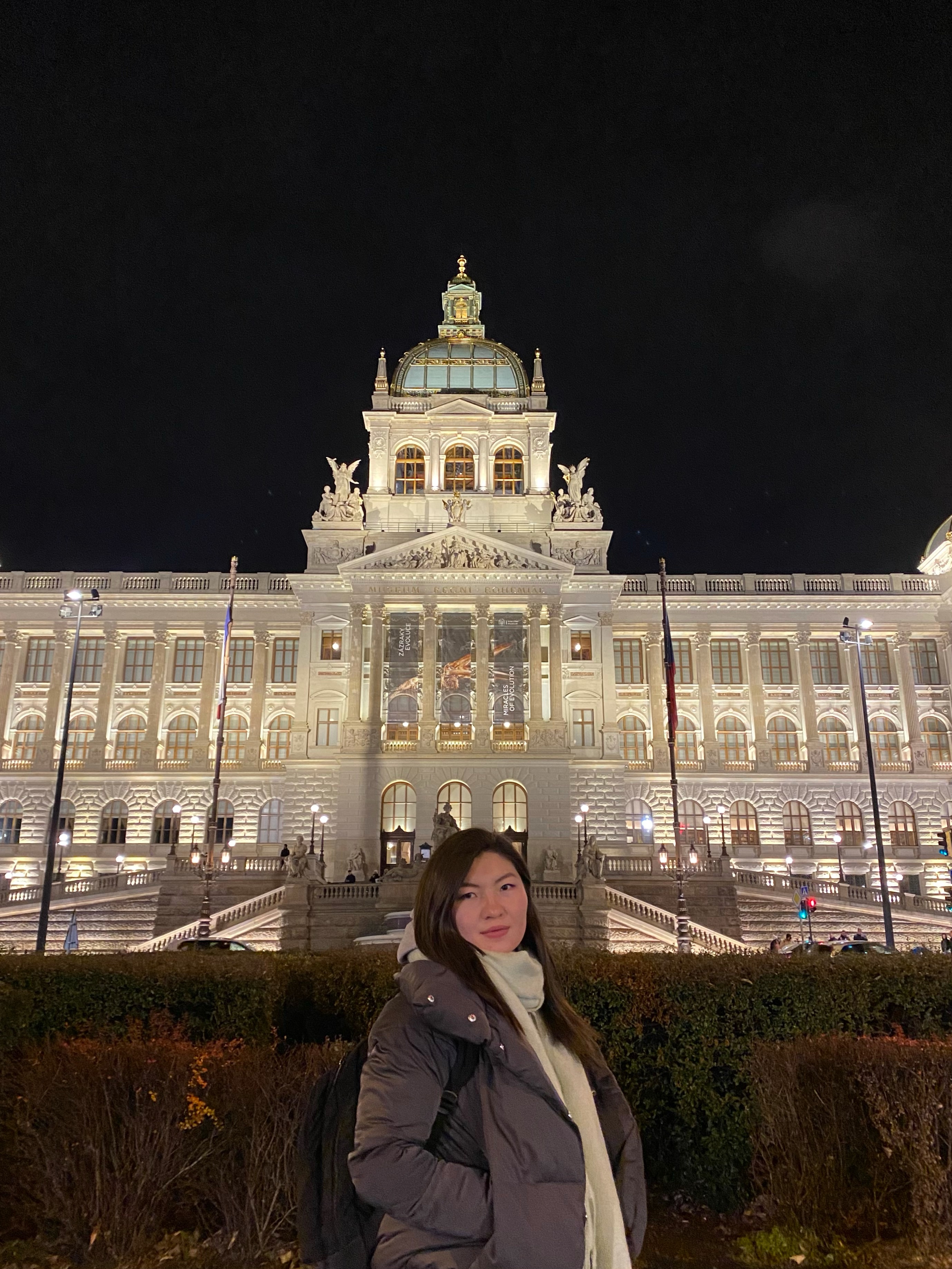 I'm currently enrolled in Erasmus Mundus Joint Degree in Agricultural, Food, and Environmental Policy Analysis. This master's program is the perfect combination of my majors at AUCA and the expectations I had since my first days. The program is unique in its mobility part. Every student must complete his studies at least in two different countries and universities. I spent my first year in Belgium, at the Catholic University of Louvain. Currently, I am doing my second year in Germany, at the University of Bonn. Mobility allows students to meet more students, and professors from all over the world, learn about different cultures, and gain an experience from top universities.  
Bonn is hosting many international organizations' headquarters and other companies, that are working on sustainable development of agricultural and environmental sectors. I aim to get an internship in one of the companies to obtain high-quality experience for my future career.
My advice to the students of AUCA: do not be afraid of anything! AUCA, professors, staff, friends, and family will be always there for you. Try new things to expand your limits. Get as much as you can from your days. Enjoy your days at AUCA, try to attend different events, and make friends among students and professors as well! Make your memories special and happy.
By the way, a Master's is a valuable and joyful experience, consider one and never say never.