Asel Taalaibek kyzy '22: "AUCA made me totally a different person in a positive way"
January 25, 2023
Asel Taalaibek kyzy graduated from the International and Business Law Department in 2022. Currently, Asel is pursuing a Master's Degree at Central Michigan University in the United States of America, she is studying Business Administration and Management.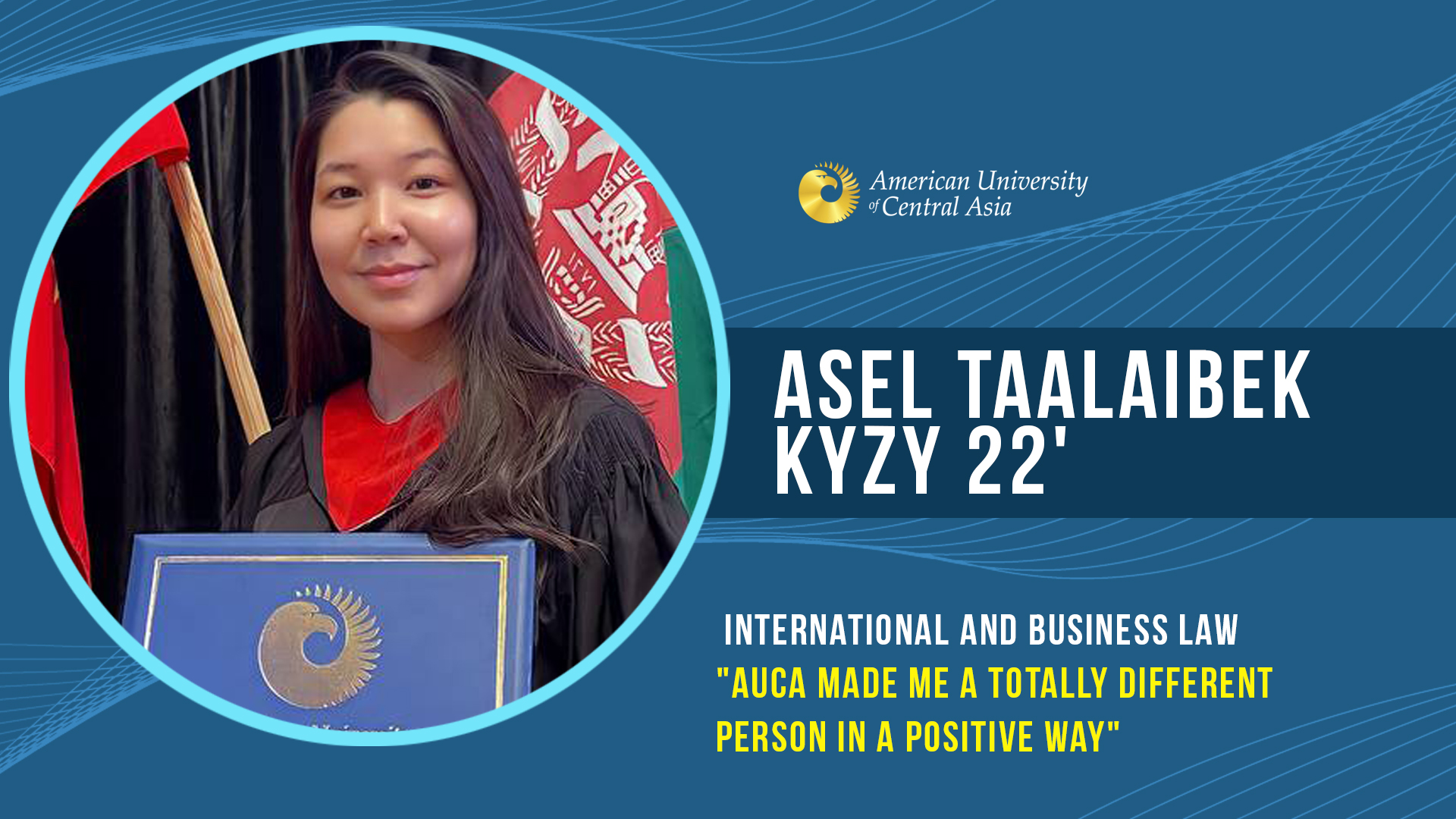 To be honest I'm beyond happy that I decided to study at AUCA. During my last year of high school, I thought that it would be great to move and study abroad, but eventually, I chose to study at AUCA and I have no regrets. Looking back, four years of my studies were amazing. I learned a lot and acquired professional skills which are currently helping me during the Master's program in the US.  I believe that everything happens for a reason and AUCA made me totally a different person in a positive way.
Throughout these four years we have experienced everything, I suppose. Usual classes, then online, then mixed and thankfully during my senior year we were back to usual face-to-face classes. But even when it was online, I was feeling this unique spirit that only AUCA has. During my studies at AUCA, we had different kinds of celebrations, and projects, sometimes tears of happiness, sometimes not. Yet I really enjoyed every single moment and I will treasure it forever.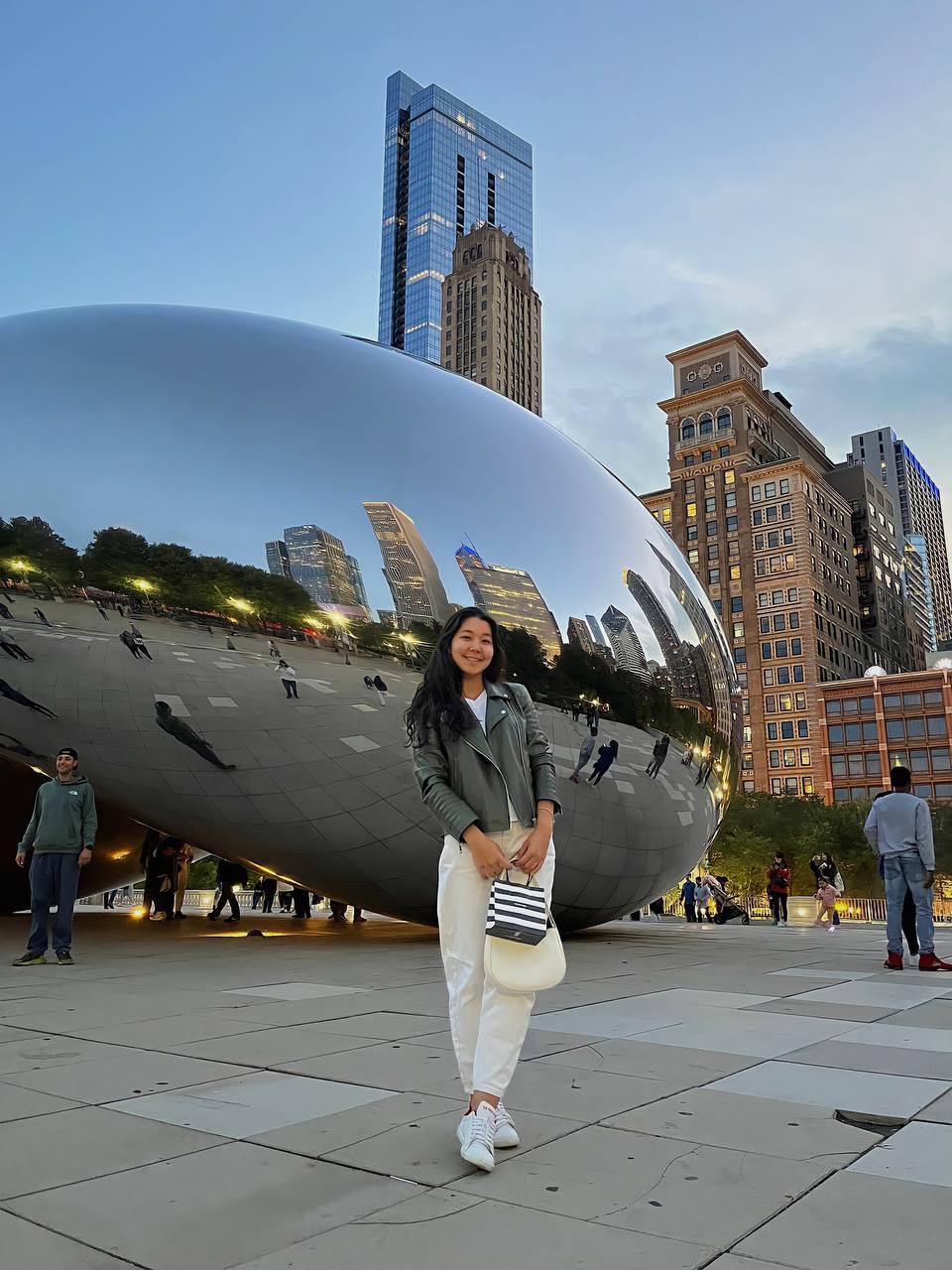 During my junior and senior years, I was actively searching for universities in the United States of America, I always had a dream to study abroad.  Even though I accomplished my dream, it was hard to get used to the new place, people, and atmosphere in general. I am pursuing a Master's degree at Central Michigan University, my major is Business Administration and Management. So far it is going really well, even better than I expected. I feel undoubtedly comfortable. Hopefully, it will go on in the same way. As I decided to fully focus on my studies I do not work currently.
My most desired goal was to come to the USA and study for a Master's Degree. Every period of my life has changed me in a good way luckily. AUCA made me confident, knowing what I want and a fast-paced person. Here in the US, I'm becoming a more mature, independent and versatile person and I like it a lot. Right now my next goal is to get to know myself better and find myself in a position that I will truly enjoy. Fortunately or not I am not a type of workaholic person. By this I mean, of course, I want to and I will work, but not in an office where I will sit for 8 hours and wait to go home. I know that I can do better and sooner or later I will, wish me luck!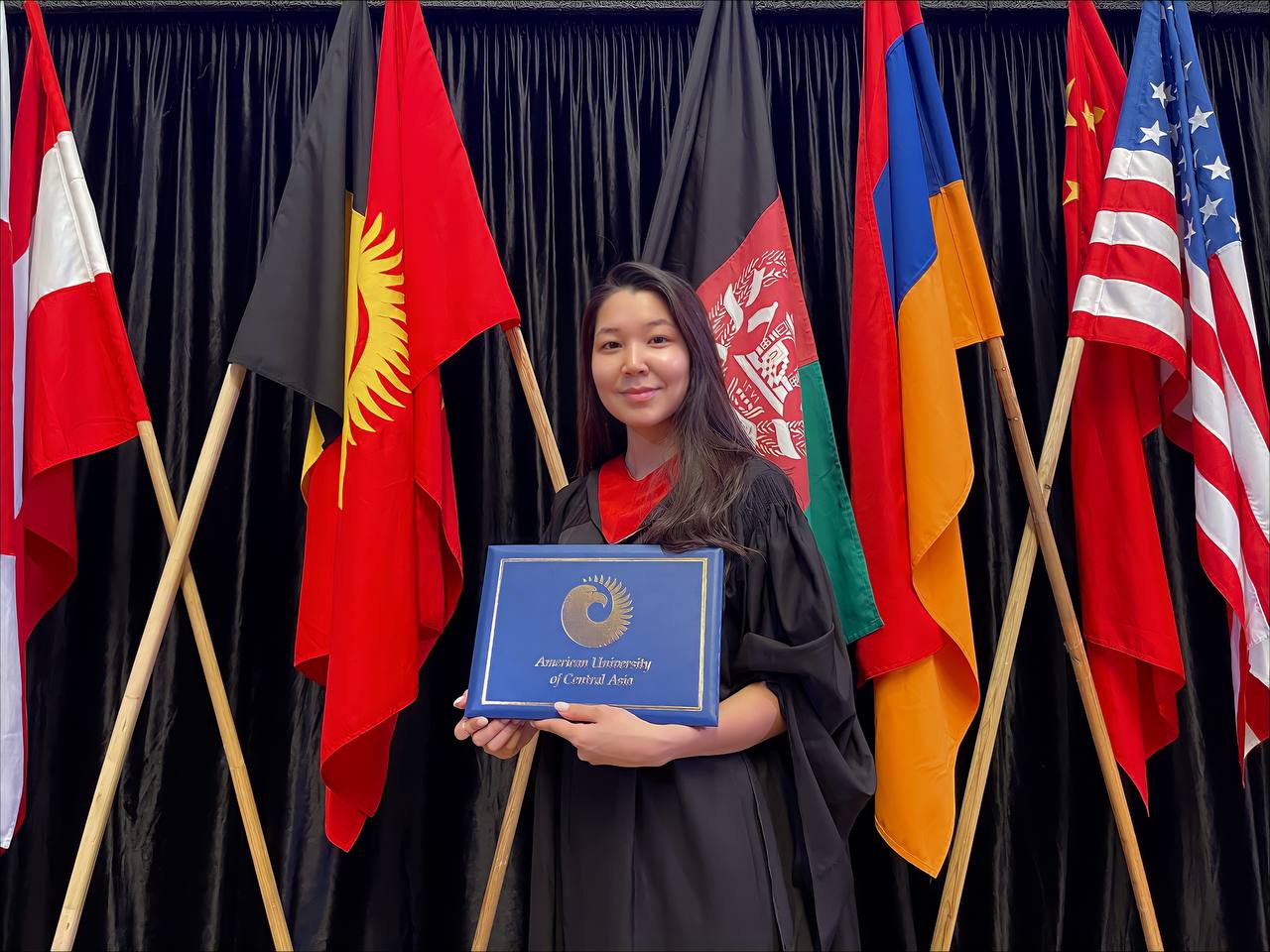 My advice for all the students - study hard! You will always have time for fun things, meetings with friends and partying.  However, right now you have a great chance to improve your knowledge with the help of our great professors. Do not waste your time, since success awaits you ahead only if you show your strengths.