GREEN AUCA: handed over 262 kg of plastic for recycling
January 24, 2023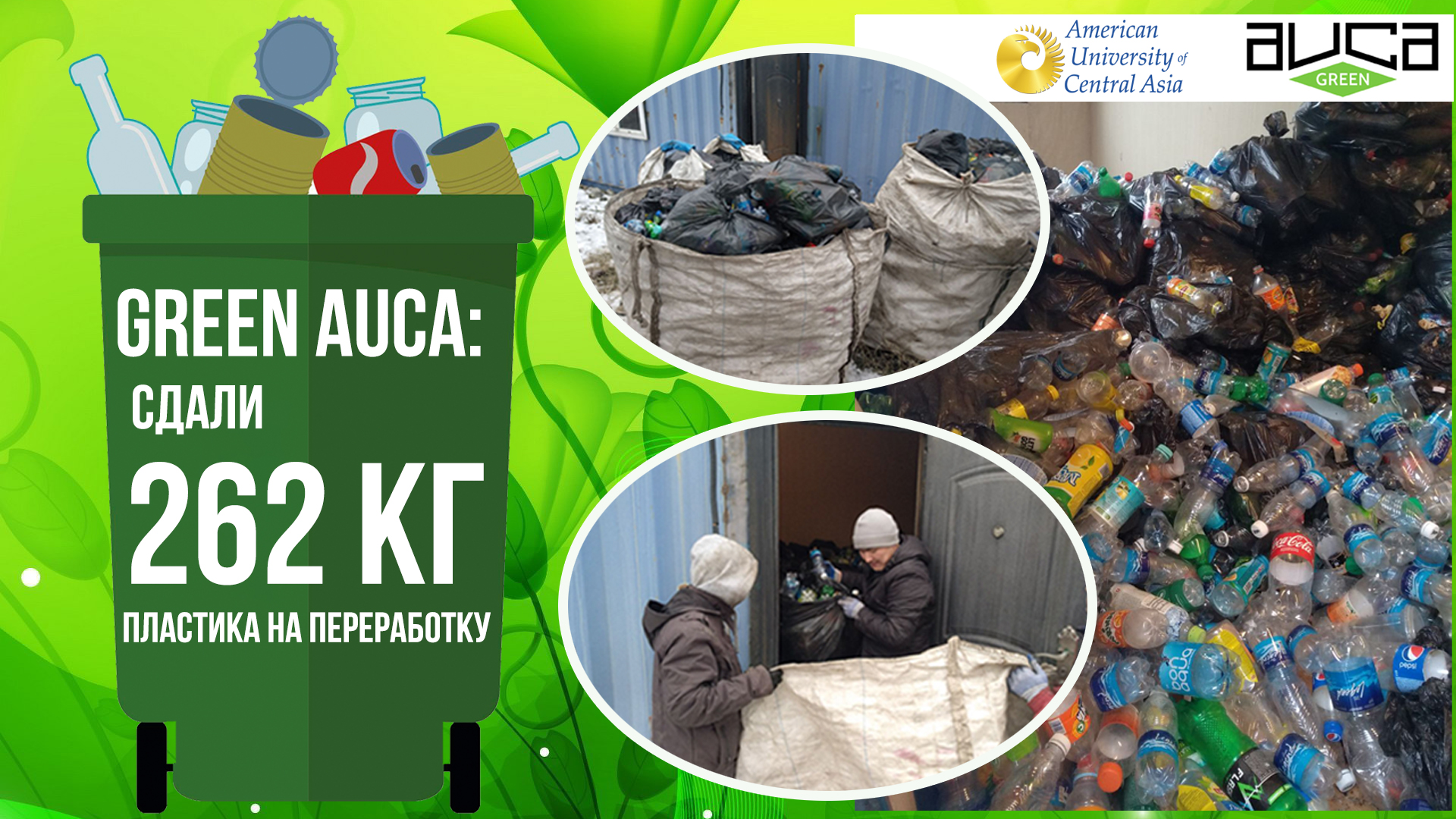 Besides paper waste, batteries and electronic waste AUCA also collects plastic for recycling. We have been collecting plastic since last year starting from March - and finally handed it over at the end of December 2022 for recycling to the BeGreen organization. In 10 months we have accumulated 262 kg of plastic waste, for which the university "earned" 3900 soms!
The proceeds will be used for the development of the Green AUCA project (purchase of new eco-boxes, development of informational posters, etc.).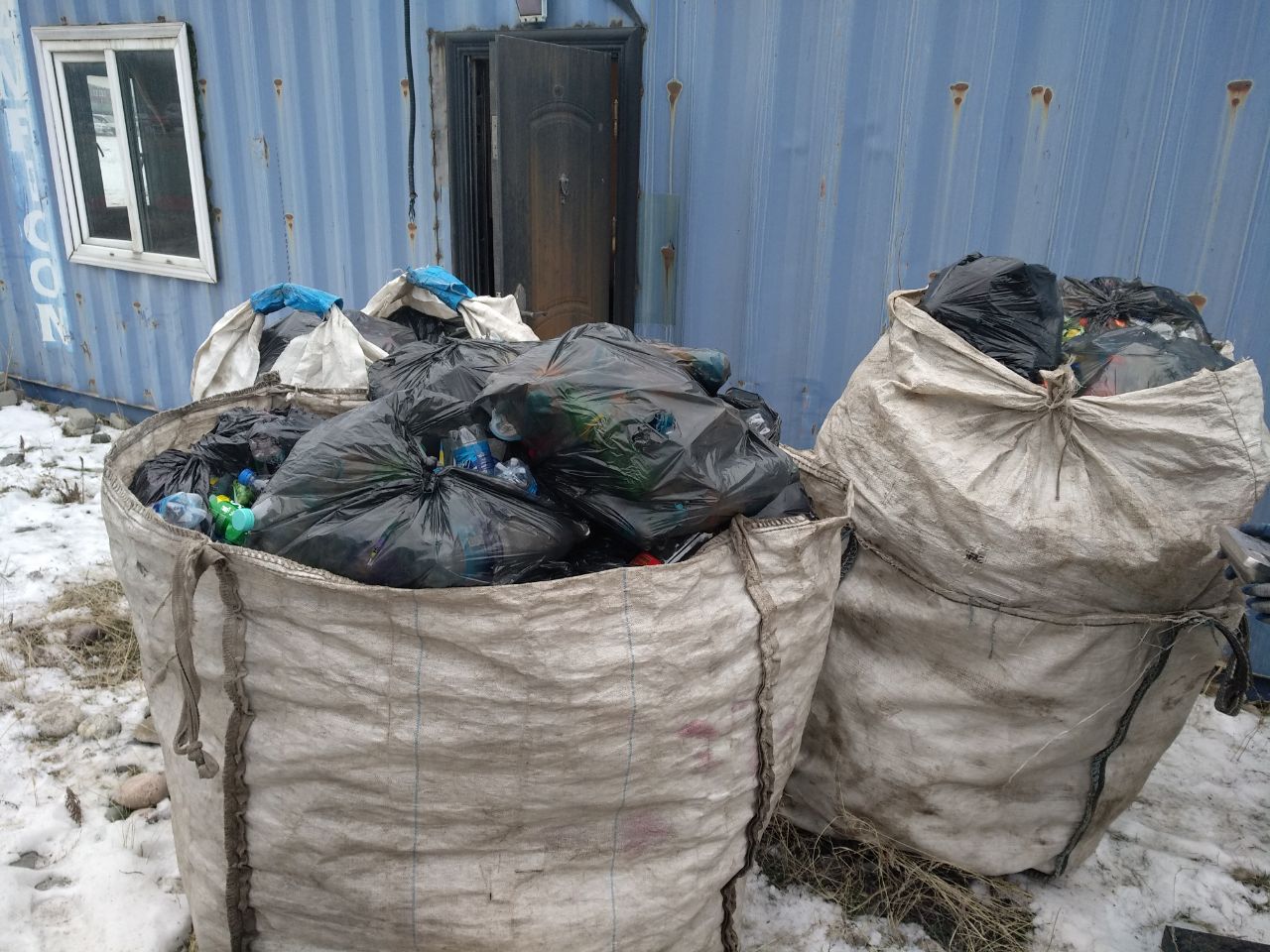 Although, of course, more important than money is that we have saved the soil from more than 200 kg of plastic garbage, and now this plastic will not rot in a landfill, but will go to recycling and production of new useful household items.
 This is not a one-time promotion. We continue to collect plastic waste for recycling.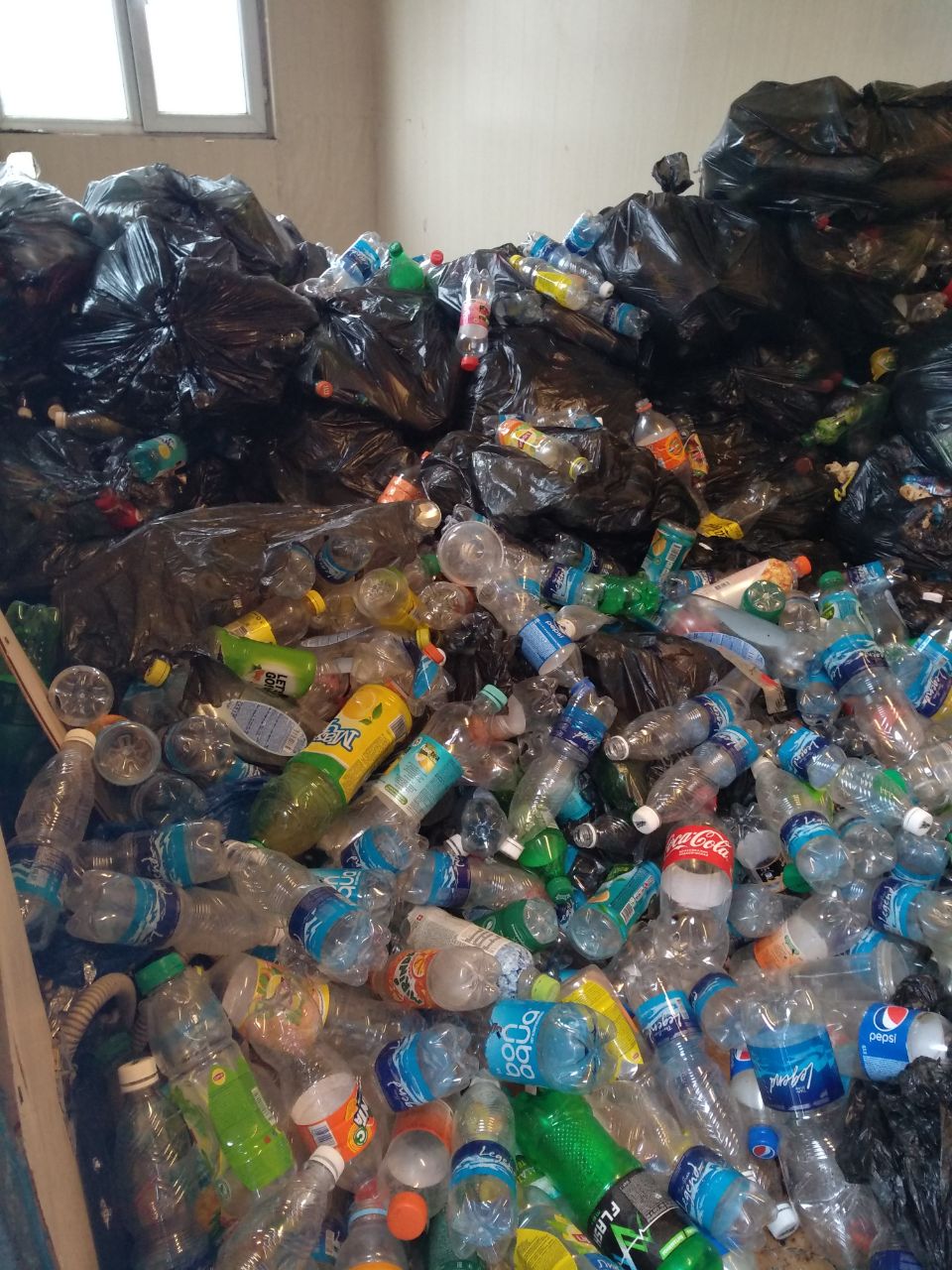 And we remind you that for these purposes on campus on each floor in the corridors there are special eco-boxes for collecting plastic bottles - "Only for Plastic Bottles". And last week we installed a grid-urn for collecting plastic and aluminum cans outside.
It is very important to sort waste correctly by eco-boxes right away - what goes to recycling and what goes to landfill. Respect the work and time of other people!
Instructions for collecting plastic for recycling:  
Before you throw the plastic into the wastebasket, look at its markings on the bottom of the container. Plastic labeled 1 PET/PETE and 2 HDPE are processed in Kyrgyzstan, we collect it for recycling. These are plastic bottles from water, juice, iced tea, disposable plastic cups, plates, packaging from cosmetics and household chemicals, reusable food containers made of dense plastic, multi-liter bottles from water.
IT is NECESSARY to completely free the plastic product from liquid and food (drink, eat, pour), and throw the EMPTY plastic into the wastebasket.
It is advisable to crumple the plastic before sending it to the wastebasket/squeeze the bottle/package. This way we will be able to accommodate more waste for recycling in the eco-environment.
DO NOT throw plastic with liquid or food residues into the eco-room!
YOU can NOT throw coffee cups into the wastebasket! It's not plastic or paper. Cups are NOT PROCESSED in KR! Unfortunately, it's just garbage, it goes to the landfill.
It is FORBIDDEN to throw thin cellophane bags, doy-packs (from mayonnaise, ketchup), packages of chocolate, chips, ice cream, sweets, cocktail tubes into eco-boxes for plastic waste. They are NOT PROCESSED in Kyrgyzstan! We throw this garbage into eco-boxes labeled "Other Waste".