"Madaniyat- Eldin Murasy" and "Charity quiz" projects were implemented by AUCA student Lola Mardinaeva
January 20, 2023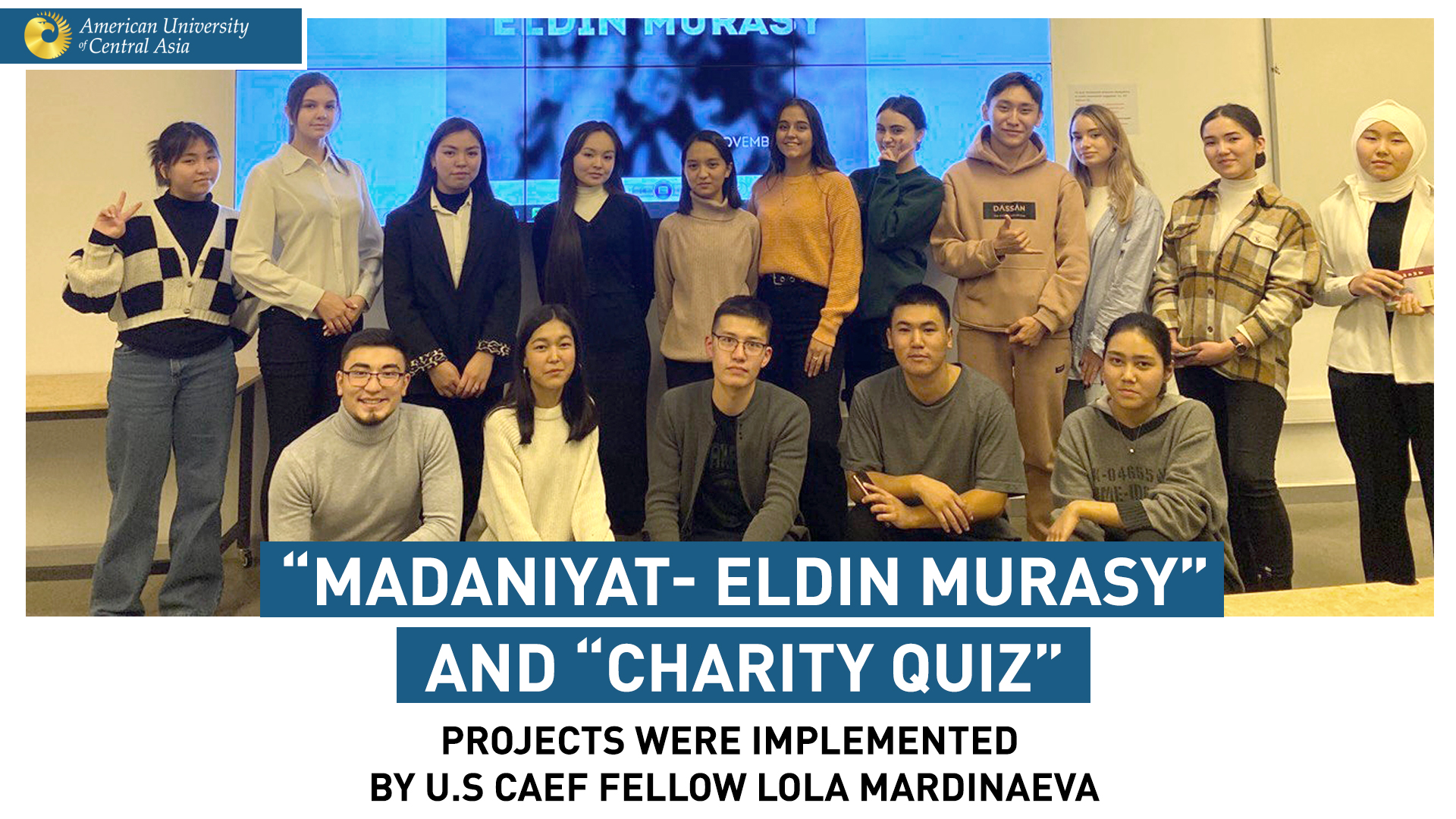 U.S.-CAEF fellow Lola Mardinaeva together with her team of volunteers implemented a project called "Madaniyat-Eldin Murasy" and "Charity Quiz".
Lola performed the duties of a team leader for the Leadership Academy, an initiative coordinated by another U.S. CAEF fellow Farukh Farkhatov.
"The main idea of Madaniyat-Eldin Murasy was to raise awareness of Kyrgyz culture and Manas studies through Kahoot games. The Charity Quiz was dedicated to motivating youth to study English and learn something new about American culture. It was an event dedicated to charity fundraising for a young child who was diagnosed with cancer,"-shares Lola
I had a team of ambitious volunteers who did a great job and made my work easier. I was helping them throughout the process, making sure that everyone is involved and had an opportunity to improve their skills as well as learn something new. Every month all volunteers would come up with their ideas and as soon as we chose one everyone worked together to implement it.
My favorite part of being a team leader was obviously my volunteers. Their curiosity and values were inspiring. Their passion always helped them to come up with great project ideas, which were all focusing on helping others or teaching the new generation of Kyrgyzstan something useful or cultural.