Call for applications for the Batken Girls' Empowerment Scholarship
January 19, 2023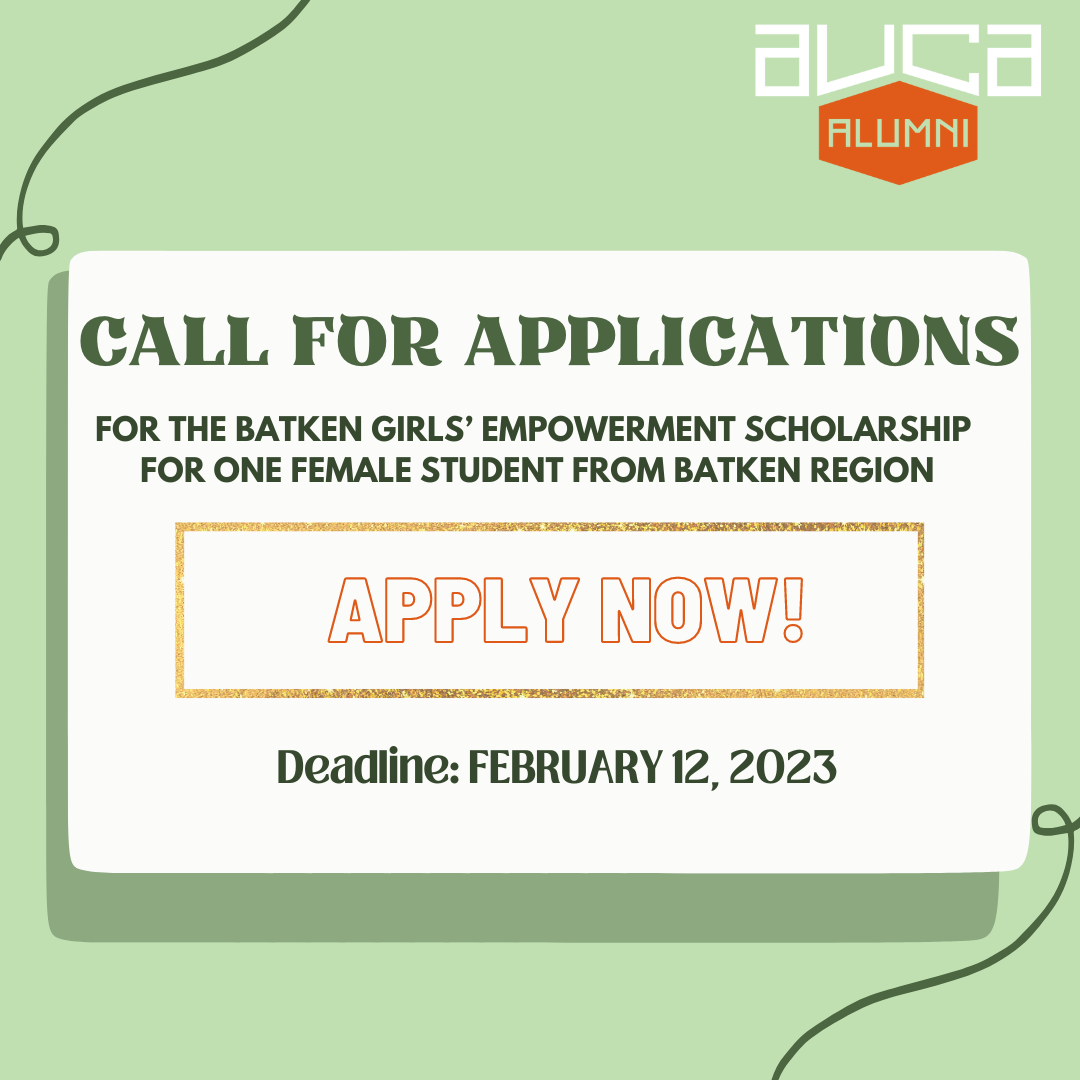 Call for applications for the Batken Girls' Empowerment Scholarship
Dear students,
The AUCA Alumni Relations Office is delighted to open a call for applications for the Batken Girls' Empowerment Scholarship for one female student from Batken region. This scholarship has been initiated by Kamilya Kadyrova - Director of the New Generation Academy, Assistant Professor and AUCA Alumna 2022 (Summa Cum Laude, GPA 4.0), MA in Talent Management and Human Potential Development.
Scholarship will grant 500 USD this year in support of one AUCA student.
Duration: 1 academic year
-Be a sophomore, junior or senior full time student
-Full scholarship recipients cannot apply
-Have a proven record of volunteering / extracurricular involvement
-Be willing to support the AUCA Development Office team for up to 60 hours per semester during the academic year
-Be committed to involve with AUCA after graduation
-Motivation letter (up to 700 words) identifying financial need;
The full set of documents listed above should be submitted by
filling out the google form via the link: https://forms.gle/K1Eoi7sZhb9ajeth8.
Application Deadline: February 12, 2023
If you have any questions, please contact: alumni@auca.kg