Green AUCA: A wastebasket for plastic and aluminum cans was installed at the entrance of AUCA
January 19, 2023
2023 begins with excellent eco-news! As a part of the Green AUCA project, a wastebasket for plastic bottles and aluminum cans was installed at the campus entrance.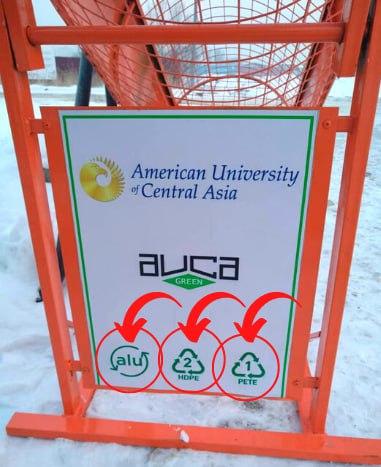 The eco wastebasket was specially made for our university by the plastic collection and recycling organization in Bishkek called "BeGreen"(their Instagram page @begreen.kg). The collected plastic and aluminum cans will be handed over to this organization for recycling.
According to the European labeling of garbage containers for separate waste collection by color, the bins for recyclable plastic are orange. Therefore, by order of AUCA, the wastebasket was painted orange.
Starting this year, we will try to build a system of separate waste collection at AUCA, not only by types of recyclable waste but also according to accepted color standards for eco-boxes.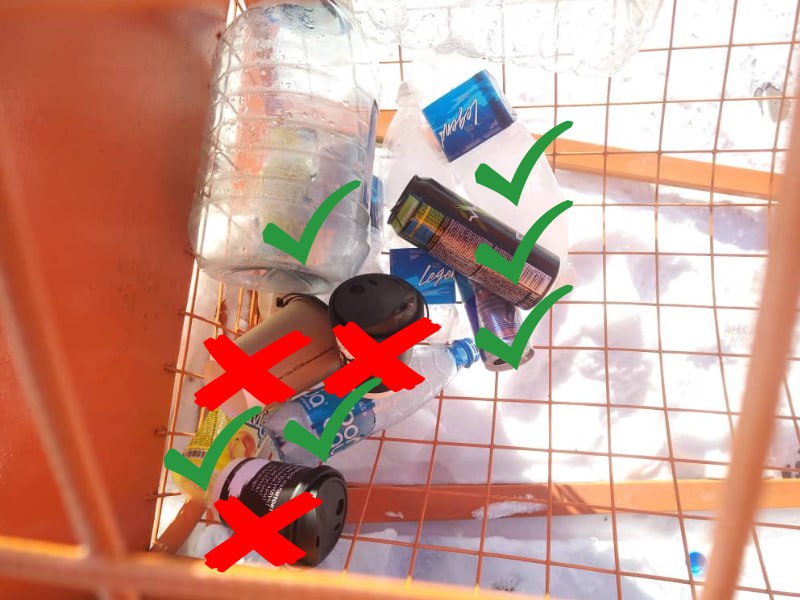 Please carefully read the instructions below about WHAT EXACTLY and HOW to discard the waste into the eco wastebasket:
In front of the wastebasket, there is a sign with the image of three signs indicating that aluminum cans can be thrown into this basket, as well as plastic marked 1 PET/ PETE and 2 HDPE. Plastic products with these markings are recyclable in Kyrgyzstan!
These include water bottles, juice bottles, iced tea bottles, disposable cups, plates, packaging for cosmetics and household chemicals, and reusable food containers made of dense plastic.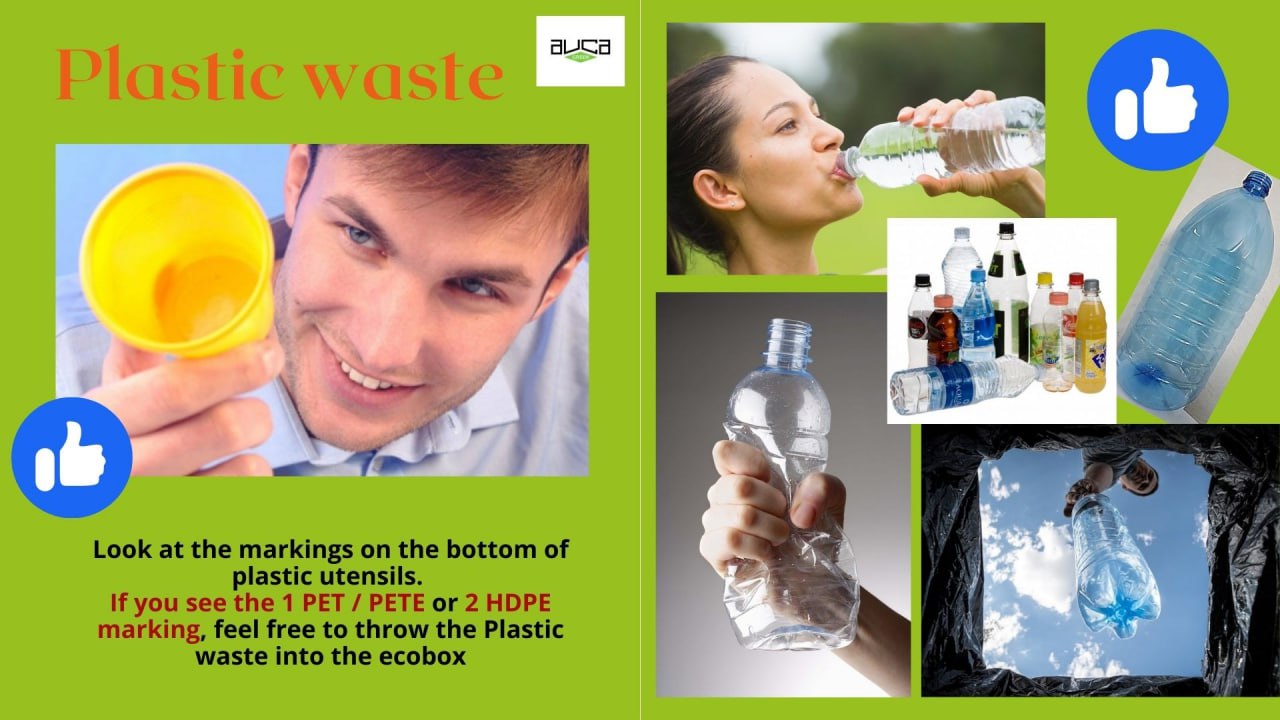 DO NOT THROW AWAY ANY PLASTIC WITH LIQUID OR FOOD RESIDUE! It is necessary to clean the plastic product from liquid and food before discarding them.
YOU CAN'T THROW COFFEE CUPS into the wastebasket! IT'S NOT PLASTIC.

Please respect the work of other people. People will have to sort waste because of your impoliteness, which is an additional waste of time and human resources!
It is best to crumple the plastic before sending it to the wastebasket and squeeze the bottle/package. This way we will be able to accommodate more waste for recycling in the eco-environment.
It is not difficult to be more eco-friendly and eco-conscious. Together, we can do it!