Igor Li: "I got only positive and warm impressions about my student years at AUCA"
January 16, 2023
Igor Li graduated with a degree in Economics from AUCA in 2021. Upon graduation, Igor went on to pursue his master's degree at Central European University and then started working at Citibank as a Financial Analyst. In this interview, he shares the story of his journey to working in one of the top 15 banks in the world.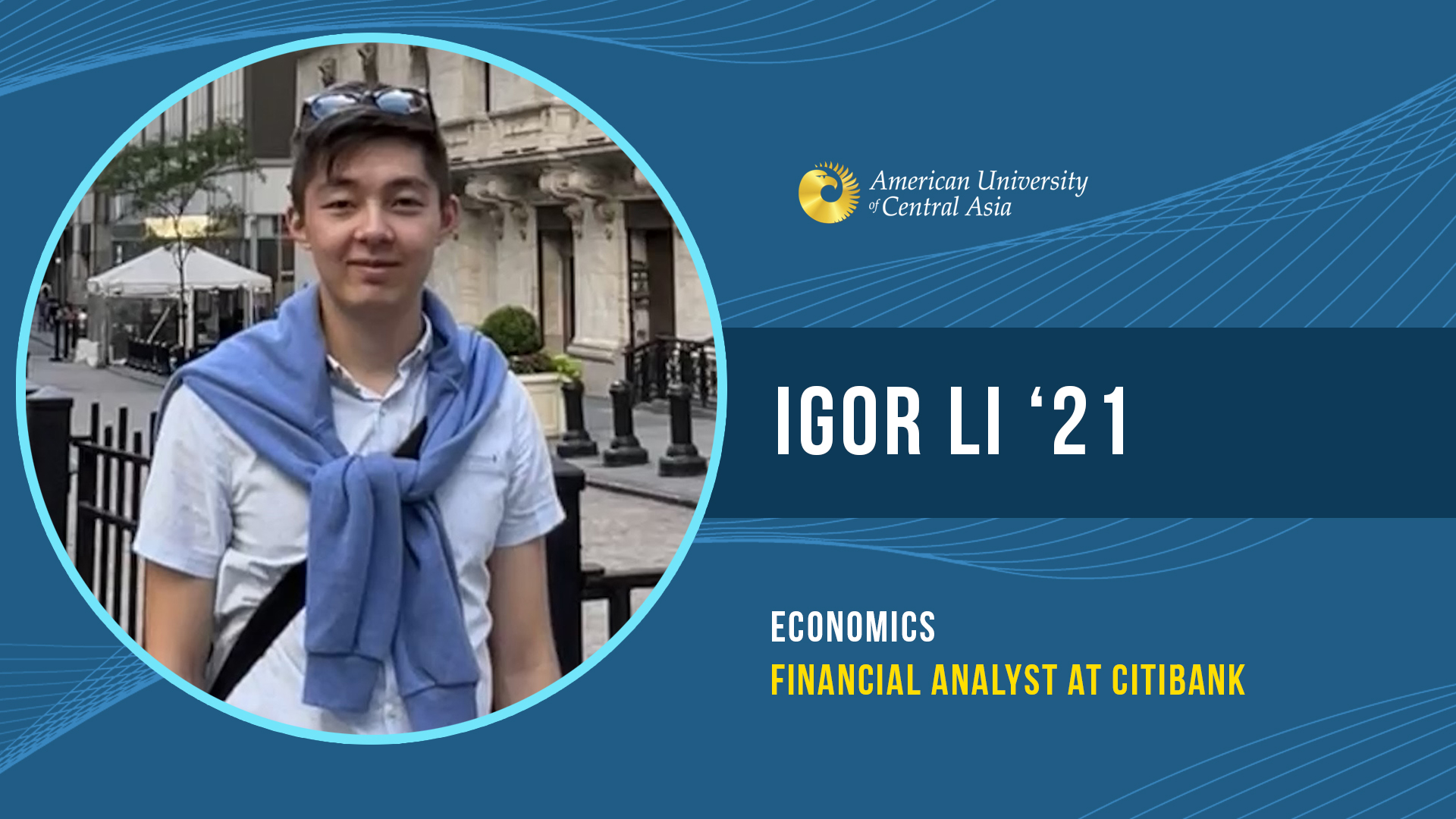 During the application process to university, I did not have a clear picture of what my university life would be like. Maybe unconsciously, I imagined some regular studies routine and some minor events. And for sure I did not see myself participating in social activities. But AUCA had different plans for me. Step by step, I was involved in activities I would not have considered before. I tried a lot of new things and made amazing friends. And the most fascinating thing is that everything happened so smoothly and brightly from an emotional perspective, that I got only positive and warm impressions about my student years at AUCA.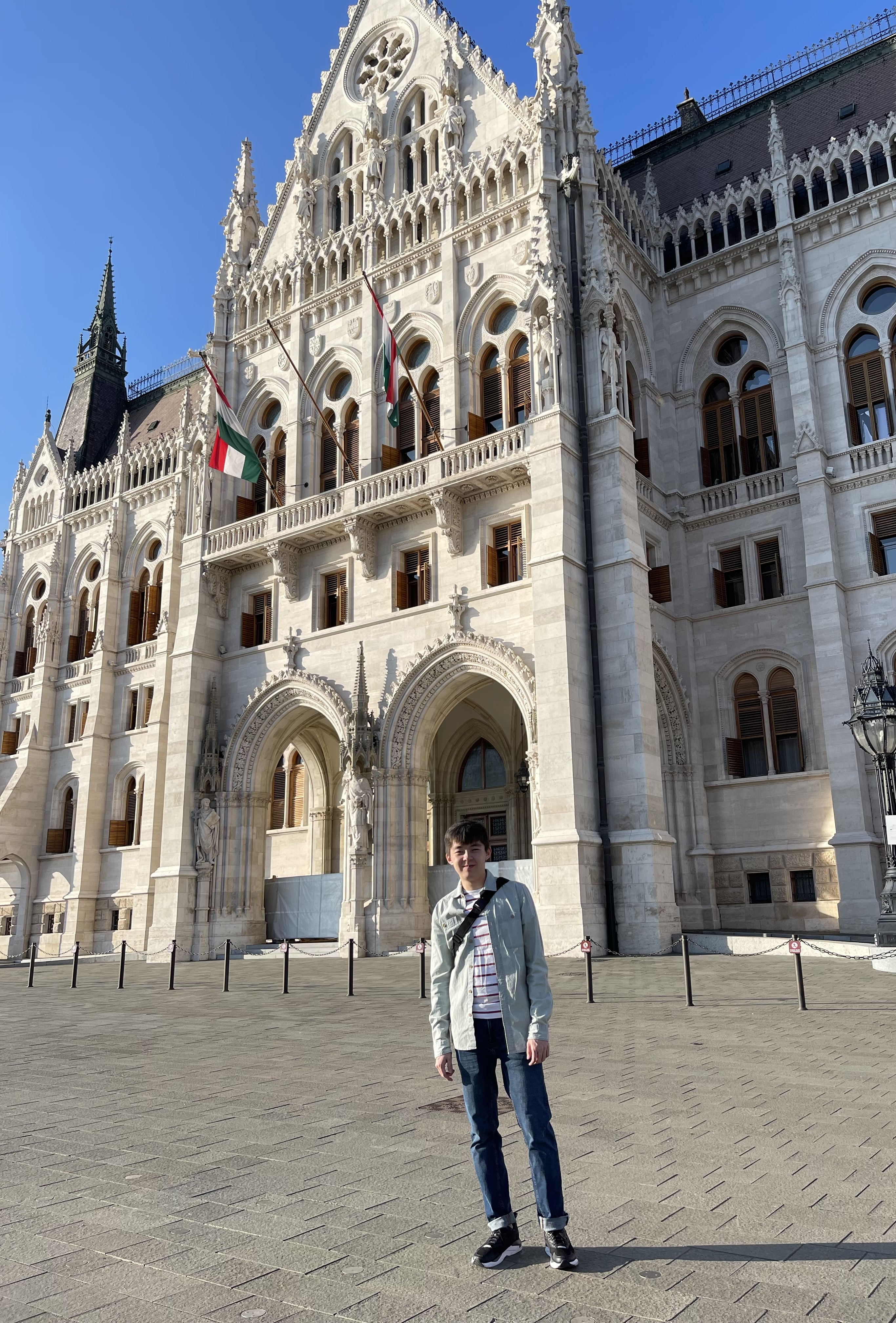 The highlight of my years at AUCA is the opportunities provided there. The university helps you develop yourself in social, academic, and professional fields. There is always an opportunity to learn new skills that you want: liberal arts and science education, guest lectures, special events, and much more. And my favorite one is the opportunity to explore new places and study abroad for a semester as an exchange student.
After AUCA, I applied to the Central European University and earned my master's degree in Financial Management, Investment, and Technology. During my studies, I did not face any academic struggles. Even though it was one year program and the courses were intensive, my bachelor's background from AUCA was more than enough to manage and complete the program successfully.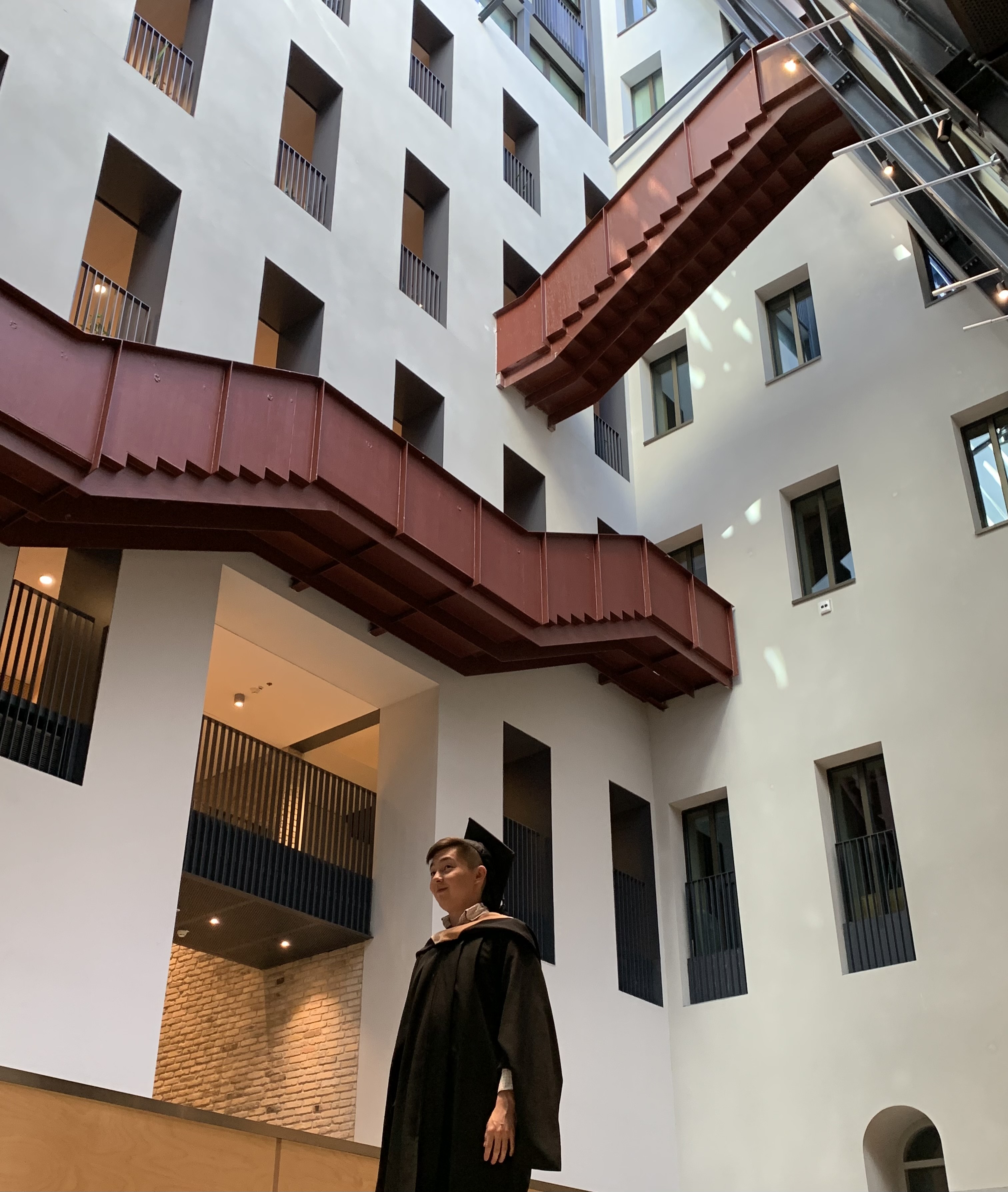 Currently, I am working as a Financial Analyst at Citibank in Budapest, Hungary. I have to finish my Fresh Graduate Program at Citi, which is 2 years. After that, I want to visit more countries, and planning to reallocate somewhere else. 
My advice to the students of AUCA is to be active and open. Don't allow fear to limit your imagination. Push your boundaries. And most importantly, live and enjoy university life so that you will never regret it and remember it with the warmest feelings for the rest of your life.