Zhamilia Asanova: "AUCA is really the place where you are not alone"
January 12, 2023
Zhamilia Asanova graduated from Journalism and Mass Communication Department in May 2022. Right after graduation Zhamilia decided to continue her education and entered a Master's degree program at the Corvinus University of Budapest. Zhamilia participated in a highly competitive Stipendium Hungaricum program and was among the top-selected students from all over Kyrgyzstan.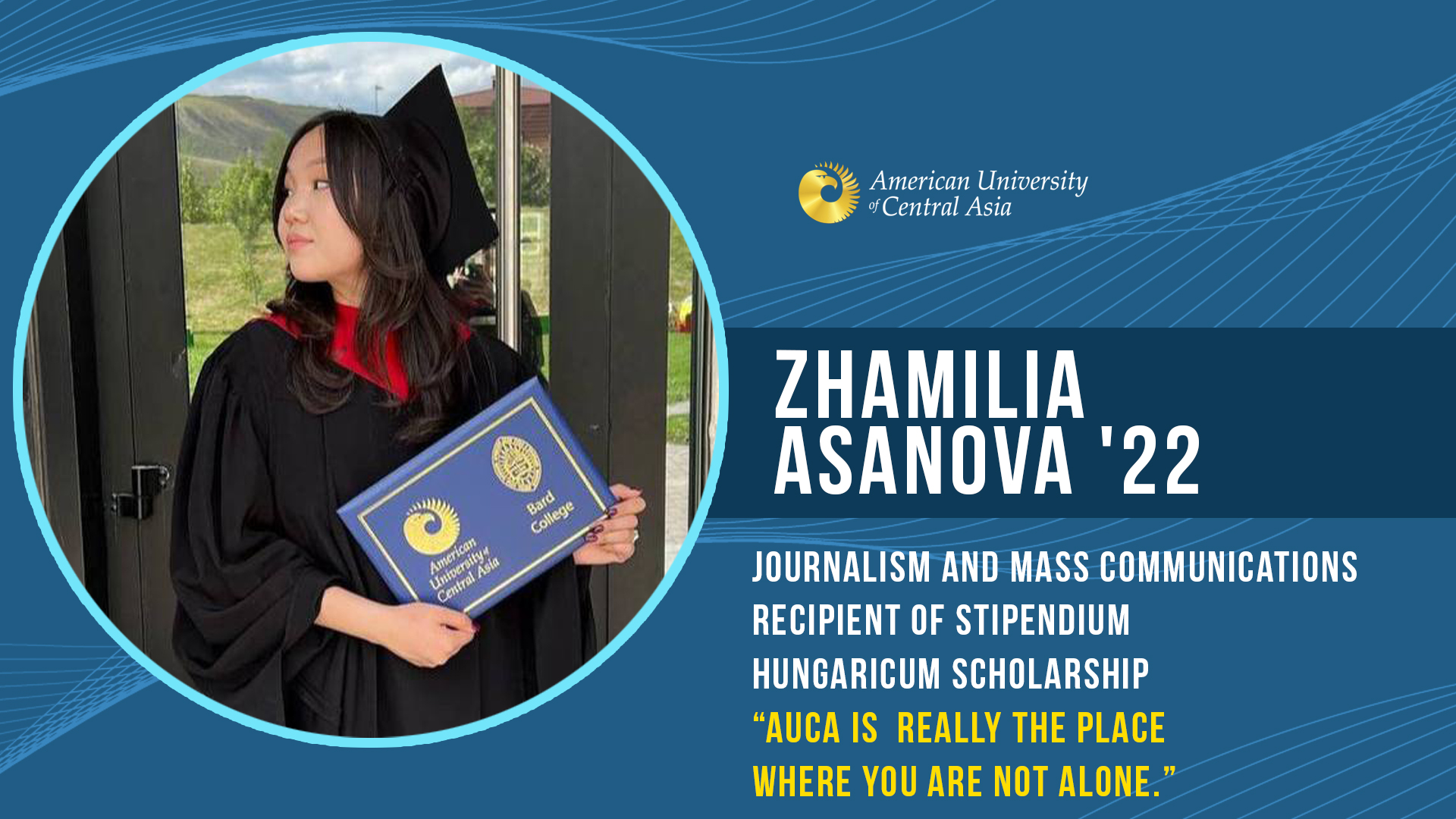 I studied at AUCA for four wonderful years. Each year was unique in its own way. But to be honest, the most memorable were the first and last years of studies. The first time I stepped inside the AUCA, I felt incredible support from the people around me. AUCA is really the place where you are not alone. Everyone is ready to help, explain and teach. For most years of studies, I have experienced the most amazing student life. The various events that have taken place over the years have been breaths of fresh air between classes. I was also a volunteer several times and it was also great and interesting. The memorable one is Orientation Week 2019. I really enjoyed that I could help new students and I am one of the first people they met in their student lives.
While studying in the Journalism department at AUCA, I have met excellent professors and masters of their craft. All the classes were so interesting that I'm bearing their fruit now. I also got to experience what it's like studying during the pandemic. To be honest, I am grateful for that, as I experienced online training for the first time and it turned out to be very good. My senior year turned out to be difficult, but very interesting and eventful. I believe that it would've been even harder without the spirit of AUCA and the people around. I will always be eternally grateful for AUCA, for knowledge, friends, and a wonderful atmosphere! I really like that AUCA provides so many great opportunities to its students. By getting an education at this university, you not only become a professional in your field but also get tremendous experience from outside resources. For example, in 2020 I was selected as an exchange student and had an opportunity to study in New York for one semester. But since it was the year of quarantine and the beginning of the coronavirus, I studied at Bard College for one semester online. It was also actually a very useful and unforgettable experience. Interestingly, I got a lot of pleasure from writing my thesis, mostly because I was able to choose the topic myself. I went to another region of our country for four days to collect all the information I needed, and AUCA allocated me a financial grant for this. In fact, everything related to AUCA is one great pleasure. But most importantly, AUCA really gives emotions and opportunities to its students, and this is so wonderful!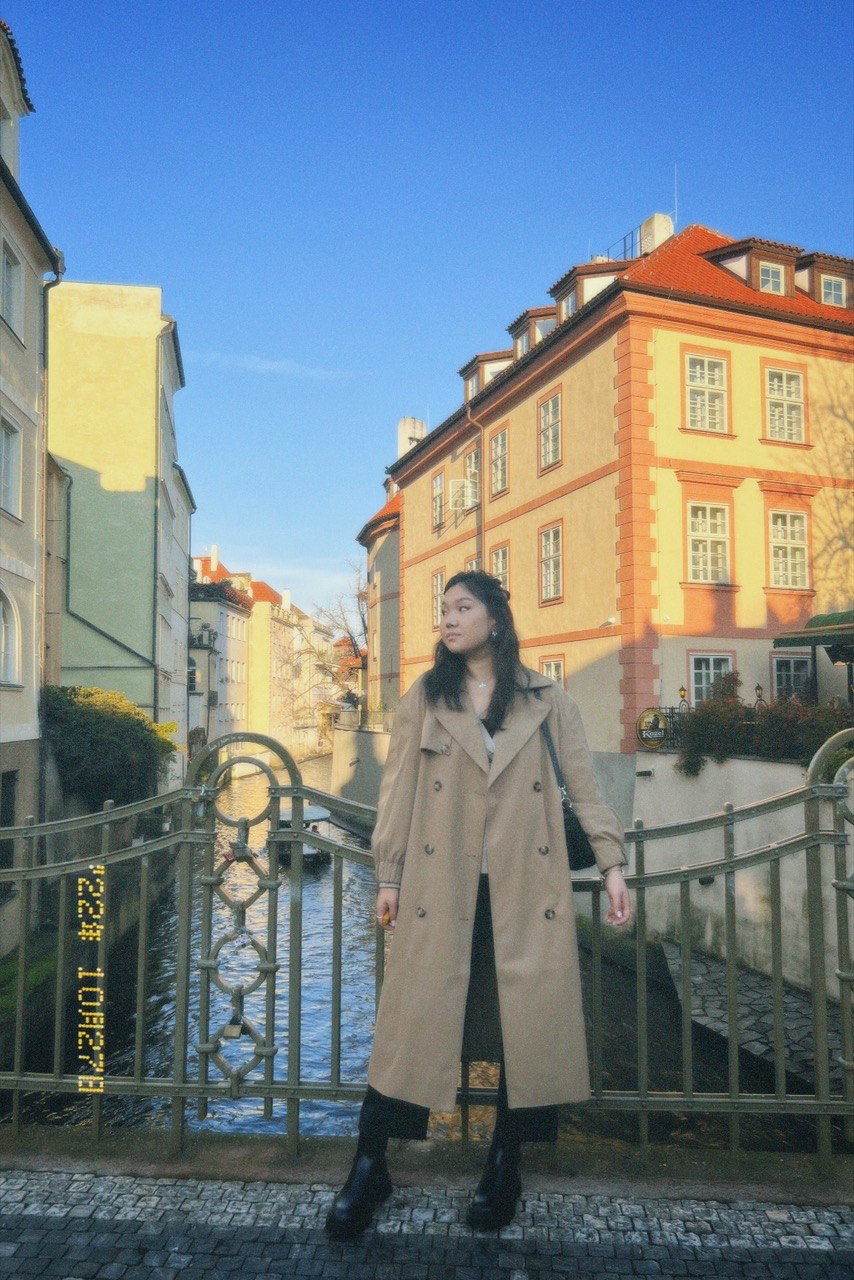 I am currently a Communication and Media Science Master's student at the Corvinus University of Budapest. I have won a full Stipendium Hungaricum grant and am currently studying in Hungary. To be honest, this is not much different from my bachelor's degree, but still, the concentration is completely different. Here I am more focused on PR and marketing than journalism. Studying at AUCA helped me a lot in many ways and I think I would have entered abroad if I hadn't been an AUCA student.
I like living in Europe, but sometimes, to be honest, I miss my hometown and home. But I hope that everything is not in vain and it will give me a huge and important experience. Even though I have completely devoted the first semester of my studies to adaptation, I still managed to get a paid internship at Dog & Pony advertising and marketing agency. It's among the leading companies in Europe, and I'm glad that I'm able to combine studies with real work experience. Also next semester we will be offered a paid internship at major Hungarian media agencies and I hope that this will be the beginning of something very cool and unforgettable.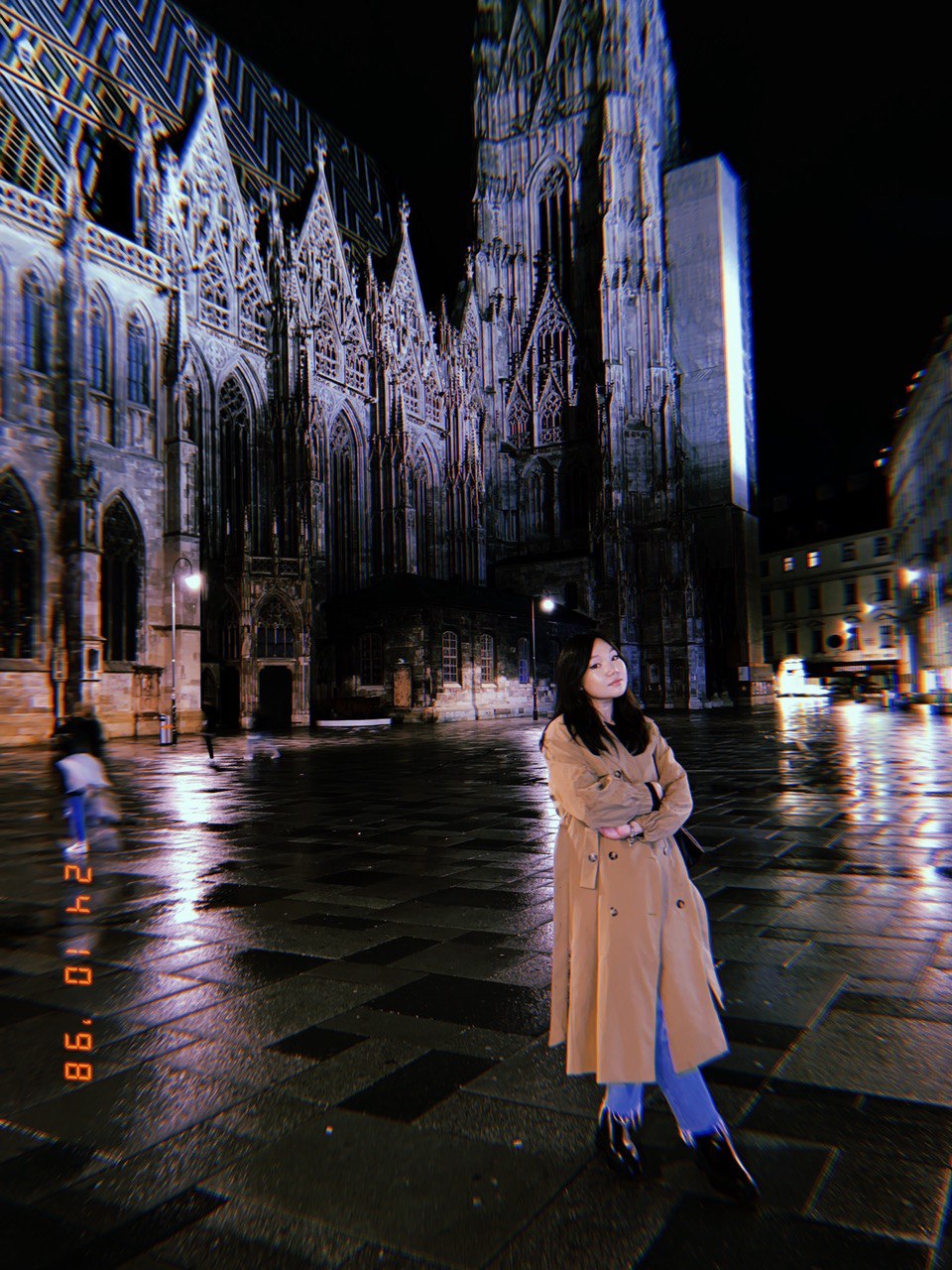 I have a lot of plans. I can't say whether I will return after receiving my master's degree or whether I will stay in Europe. But the fact that I want to become a good professional in my field is for sure. I plan to work in various international companies and replenish my portfolio. I am sure that I will succeed!
What I want to address to students or future students of AUCA is that there is no need to be afraid to express yourself. People at our university will help and teach, it's better to ask a hundred times than to regret it later. Study hard, but you also need to devote time to student life, because at AUCA it is especially beautiful and unique. Live for your pleasure and work hard if you really and sincerely want to achieve success. And most importantly do not miss deadlines and do not plagiarize!