Students of LAS Social Entrepreneurship department won the second place at "Startup Students" competition
January 11, 2023
On December 20th, the final round of the "Startup Students" competition held by Kyrgyzpatent took place at the Innovation Center.
The director of Kyrgyzpatent, Rakhat Kerimbayeva, opening the event, noted that currently startups are gaining incredible popularity while affecting various areas, ranging from Internet startups to innovative developments in the field of production and energy efficiency. Kyrgyzpatent implements various projects to support startups by holding various competitions and today's event is held in order to stimulate students' startup projects and increase the interest and activity of young people in inventive and innovative activities in all regions of the republic.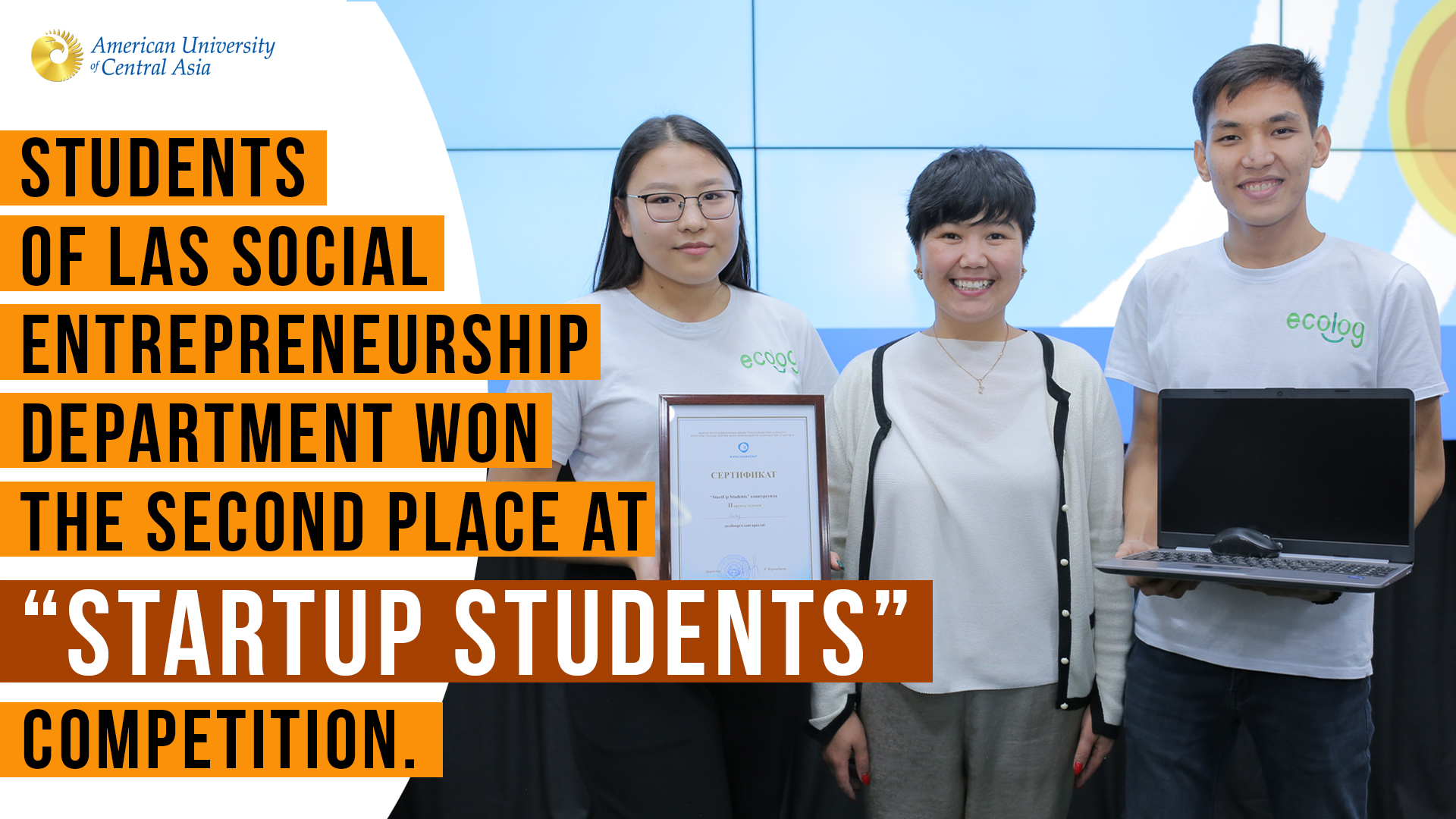 According to the results of the preliminary selection, only 10 student startups were selected among applications from all around Kyrgyzstan. Students presented their projects by pitching them in 5 minutes. They outlined problems, solutions, innovation, and the concept of development of their projects.
We are proud to announce that AUCA junior students from the LAS department of Social Entrepreneurship and Design Thinking took second place in the final competition. Nurdoolot Askarbekov and  Kanyshai Zheenbekova presented their startup product "Ecolog". This project was created within the Social Entrepreneurship class led by professor Bermet Suiutbekova.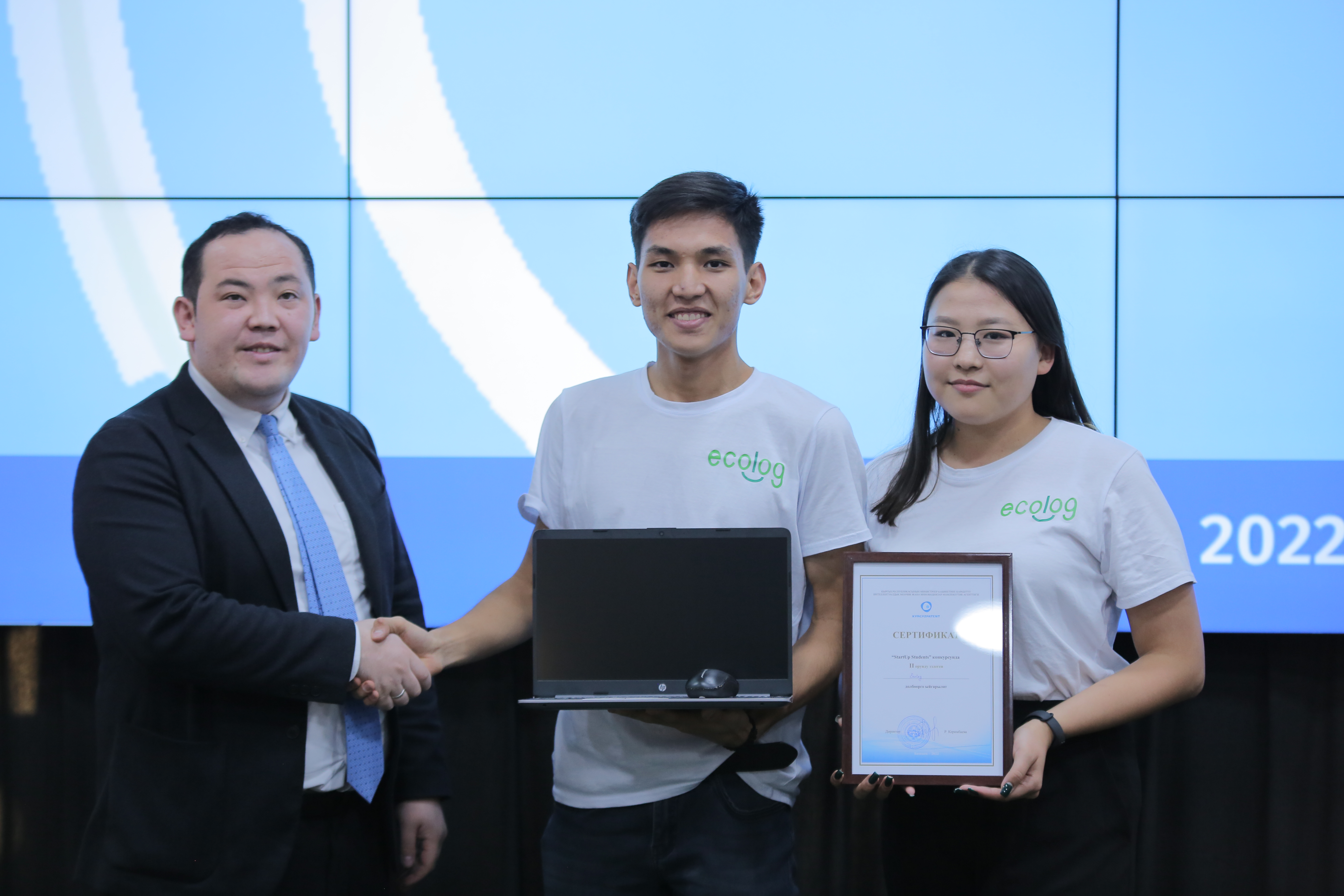 "I'm glad that I was able to pitch my startup project called "Ecolog". This project idea came to my mind for the first time during the "Social Entrepreneurship" class led by professor Bermet Suiutbekova. During this course, we learned a lot about Social entrepreneurship and how to be entrepreneurs. At the beginning of this course, professor Bermet told us that we have to come up with the idea of our own project, and I brought up this project idea. First of all, I want to say that it is not just my idea, I found one video of an old Russian man who made something similar to my product. I saw that and thought that it can solve the huge problem in our society (smog) and started to think about how we can commercialize it. Firstly I ordered a press machine by my own individual scheme and started to make drafts, then I and my team started to test our prototypes. Only after that, when we claimed that our product can compete with coal, we started to make our business plan.
Nowadays we participated in 2 exhibitions and on the 20th of December we participated in a "Startup Students" competition, where we took 2nd place. In the future, our goal is to start selling our product and start a lot of new startups with AUCA and my department. I have one more year to complete this," -shared Nurdoolot Askarbekov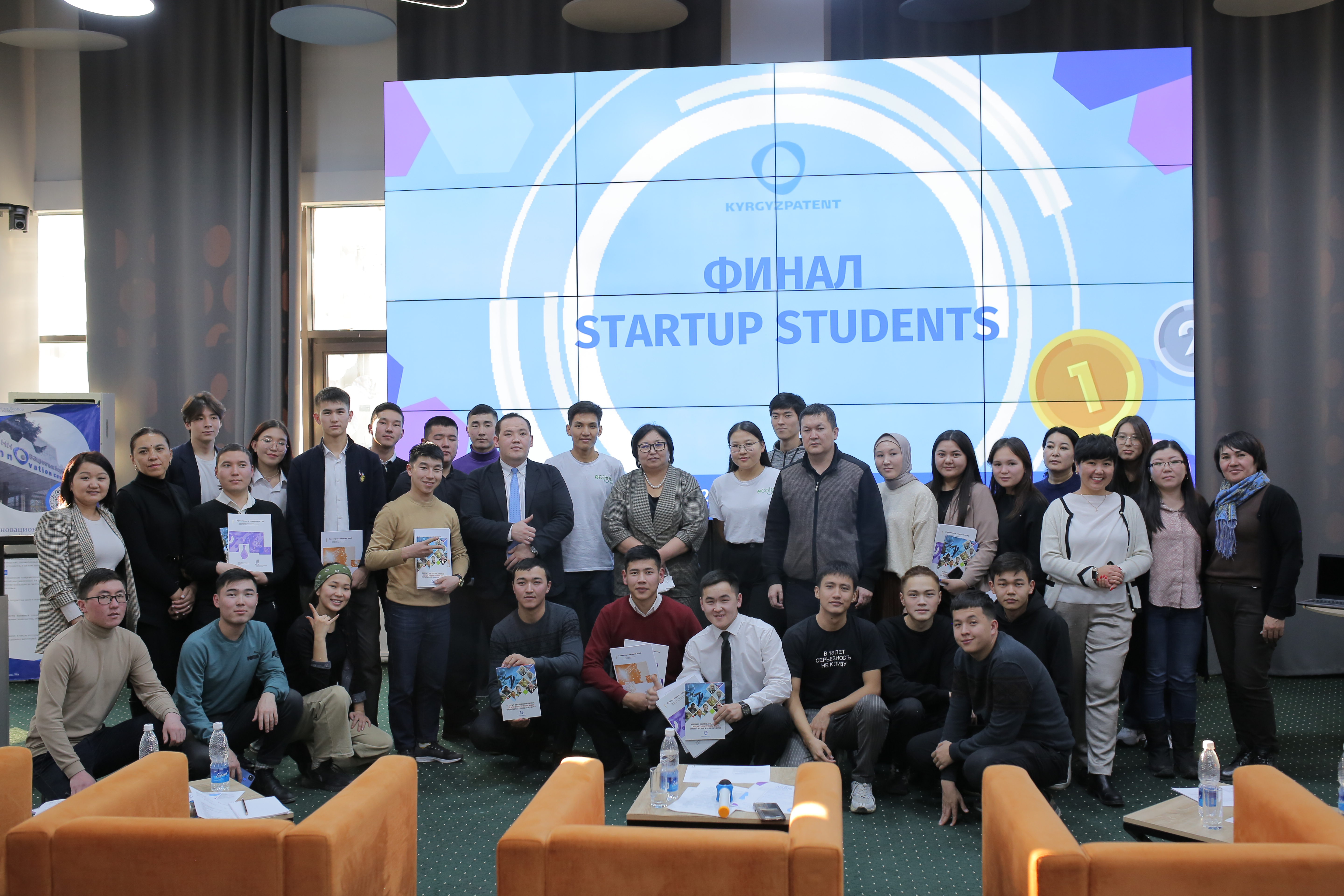 "This course helps students to understand how to create social impact through Social Entrepreneurship. Social Entrepreneurship describes the problem discovery and sustainable utilization of opportunities to create social change. Real market examples of Social Enterprises will guide students through the process of developing a venture to address social or environmental problems. Students will be equipped with frameworks identifying opportunities, team research, and outlining their ideas. Students will develop their idea and iterate on the business model throughout the course, and conclude with completing and presenting a business plan," -noted professor Bermet Suiutbekova
Each finalist was given a professional assessment by the competition commission, there were also recommendations and suggestions for the implementation of their startup projects.
As a result of the commission's decision, 3 startups received valuable prizes from Kyrgyzpatent. Nurdoolot Askarbekov received a new HP laptop.