Nayeon Piagai received a Presidential Scholarship Award
December 19, 2022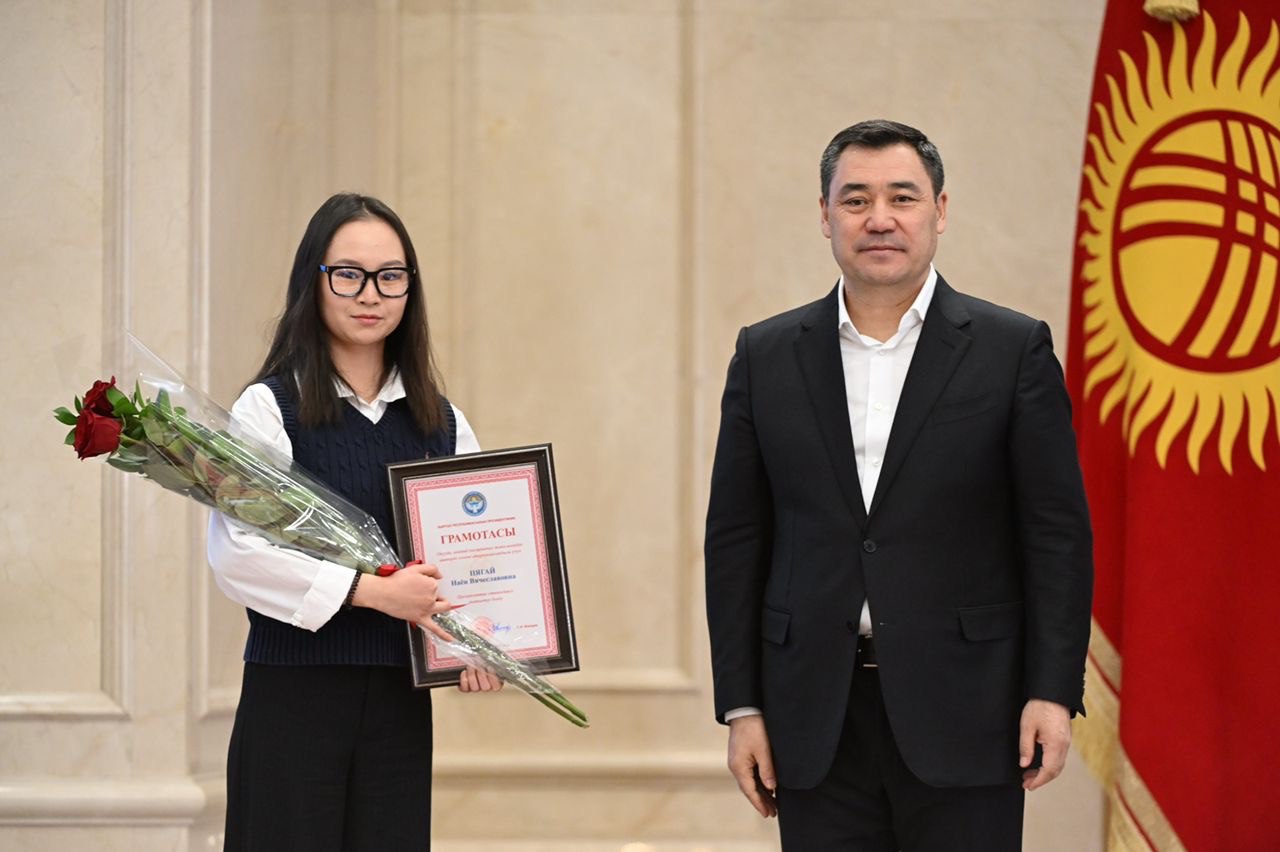 On December 16th, the ceremony of awarding presidential scholarships to the 70 best university students took place. We are glad to announce that our 3rd-year student from the psychology department Nayeon Piagai received a Presidential Scholarship Award. Nayeon received a scholarship in the amount of 60 thousand soms along with a commendation letter. 

"The country's leadership always supports active, enterprising, patriotic young people who want to contribute to the development of the country. We know very well that investing in human resources is the key to success," noted President of the Kyrgyz Republic Sadyr Zhaparov.

"I was surprised when the department informed me that I was nominated. I am very grateful to my department and AUCA for supporting and encouraging students to study hard and reach their academic goals. The psychology department provides its students with valuable theoretical and practical knowledge and high-qualified professors who create a warm and educational atmosphere. It was interesting for me to participate in such an event on a national scale among prominent students from the whole Kyrgyzstan. After the official part of the award, all students were gathered in the hall where we could eat and talk to each other," shared Nayeon.