Aigerim Batyrbek kyzy: "Exchange program is a gateway to personal growth"
November 21, 2022
#sociology#soc#exchangeprogram
Aigerim Batyrbek kyzy is a junior student of the Sociology department at AUCA. Currently, she is studying at Collegium Civitas in Warsaw, Poland as part of her exchange program. Today, she shares her story about how the exchange program helped her grow as a person.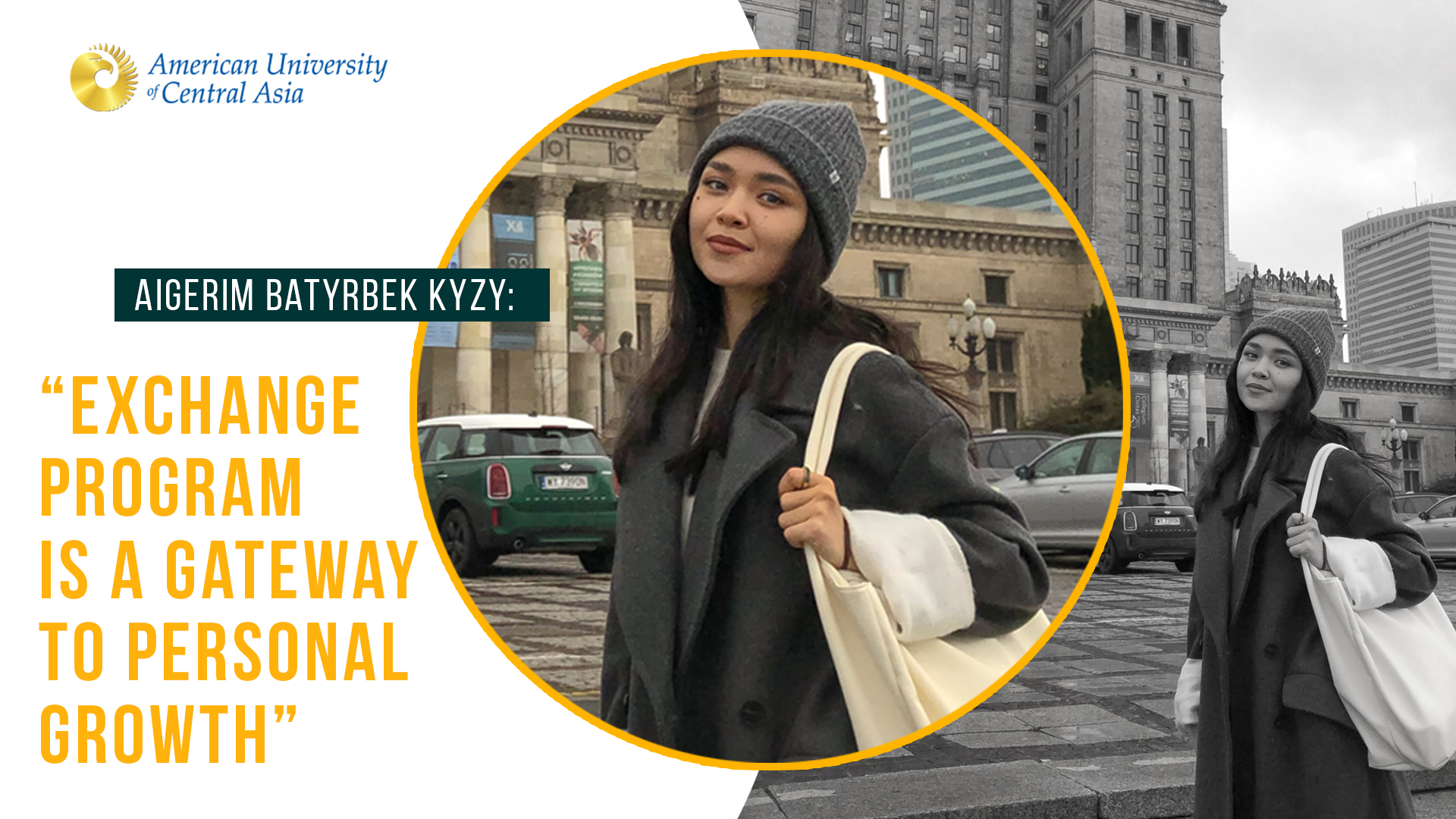 How did you come to the decision to participate in the exchange?
Before applying to AUCA, I was aware that my future university would provide exchange programs every semester and this was another reason to choose AUCA. I applied for an exchange program because it was a gateway to personal growth and getting out of my comfort zone. Obviously, living away from home makes us more responsible. In addition, the life skills I received here will help me to fit into the global environment in the future easily and strengthen my confidence in interacting with people from different cultural backgrounds. 
Why did you choose Collegium Civitas for your exchange semester?
Before choosing a university for my exchange semester, I did some analysis of all the universities offered and found Collegium Civitas in Poland one of the most suitable options. The presence of the Department of  Sociology at this university makes it more suitable for me. It also shows that the  Collegium Civitas cares about social problems and is ready for various social challenges.  Also, according to the statistics of Top Places in National Higher Education Institutions Rankings, the Faculty of "Sociology and Political Studies" occupies the first place according to the weekly "Politics". This fact also made me very happy and played a huge role in choosing this university. In addition, I found that graduates of the Collegium of the University of the Faculty of Sociology have the highest earnings and specialists are in demand. This suggests that the faculty consists of highly qualified professors. I was glad to work with the professors because thanks to such professionals I was able to improve my skills in my field and get tremendous experience.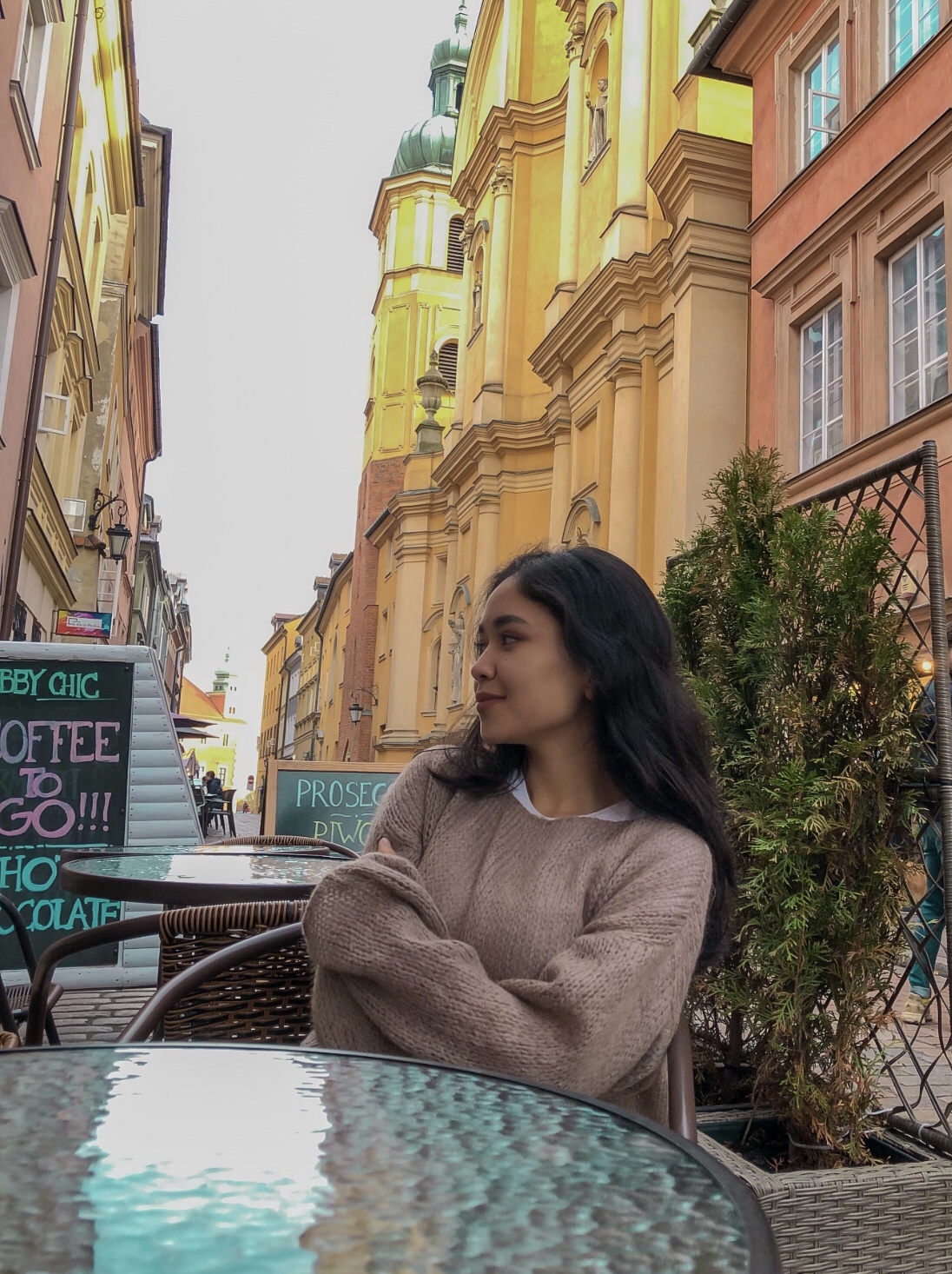 Could you tell us about your experience studying at your exchange university?
While studying at AUCA, I became very interested in the topic of gender study. The starting point of my interest was the famous feminist Alexandra Kollontai. At the Collegium Civitas, I found that the gender study course is very common and here I was able to analyze the existing phenomena from different perspectives. I took this course along with master's students, which is even more useful for me. For myself, I got fresh ideas and gain experience from them. It is important to highlight that studying here gives me great pleasure and I easily manage to cope with various projects and implement networking along with master students. 
What are your thoughts about Poland and it's culture?
Poland is filled with history. For instance, I was able to see bullets from the time of the  World War. In turn, Warsaw is a very diverse city, because in different parts of it I met the culture of other countries. For example, in some areas of the city, I saw St.  Petersburg, somewhere in Progue, mini New York, and Korea. From my point of view,  everyone will find something for themselves in Poland. People in Poland are very polite and open. Many students here were very happy to hear about Kyrgyzstan and my home university. In addition, people here also know how to balance rest with work. It is important for them to take a day off to gain strength for the coming week. It was a  cultural shock for me that on weekends all shops, cafes, and shopping centers are closed here, which is unusual for Kyrgyzstan.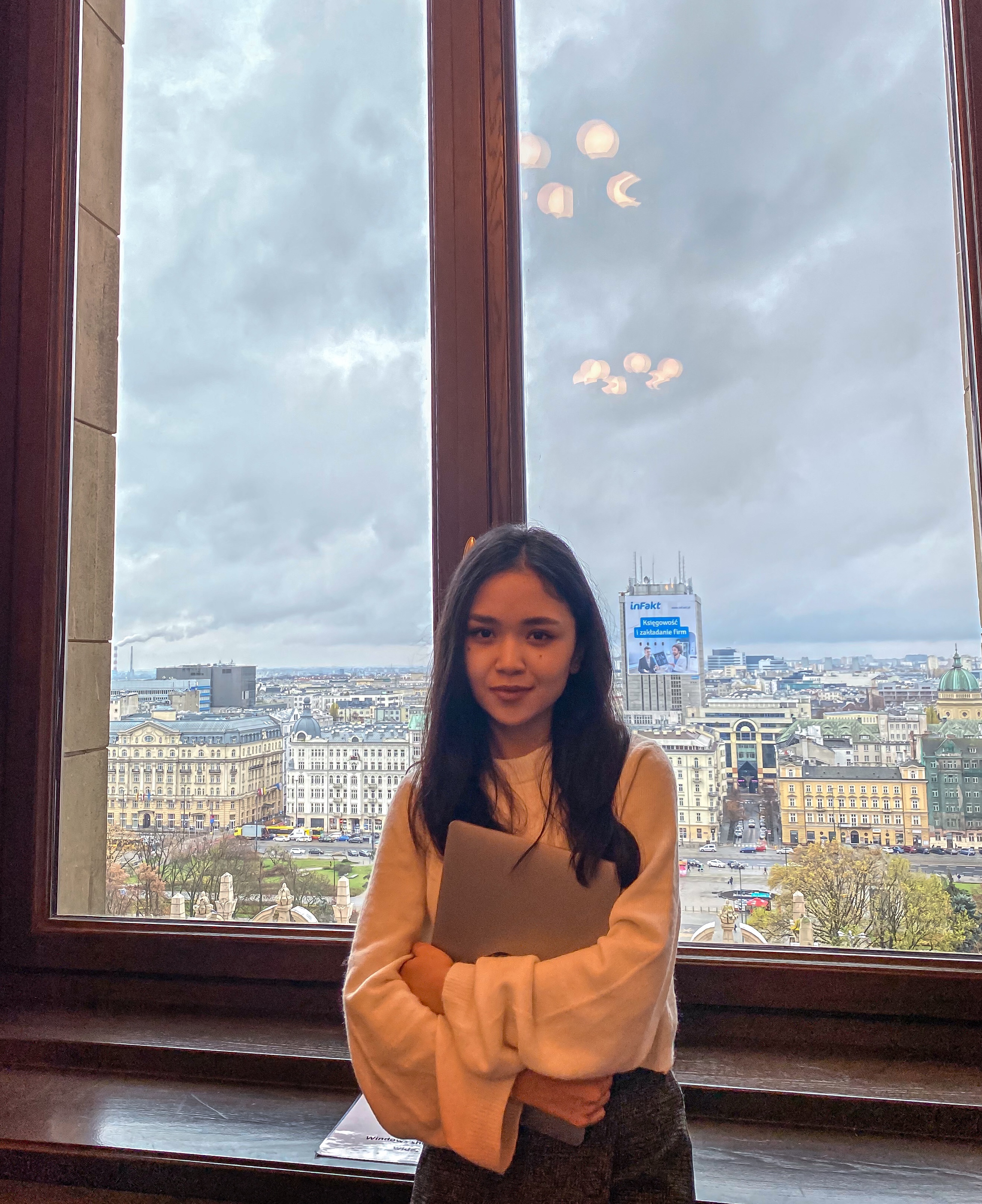 How did your experience in AUCA help you in the new environment?
While studying at AUCA, I learned to be disciplined, flexible, and creative. During my studies in Poland, I had a lot of projects and research work. For this reason, it was important for me to submit the work on time. Also here the teaching method is slightly different from AUCA, so it was a little difficult for me to get used to. However, my goals were more important and I learned to adapt quickly to the new environment. The professors said they found my research works interesting and they liked the style of writing texts. Group work was an integral part of each course, where I managed to show a creative approach to group work and improve my communication skills. 
What is your advice for your fellow students?
Exchange programs are a valuable experience. I advise AUCA students to apply for different exchange programs because the cultural element will enhance their global perspective, as well as expand your knowledge about the world that exists outside of your homes.