AUCA received the licenses of ArcGIS Desktop and ArcGIS Pro
October 19, 2022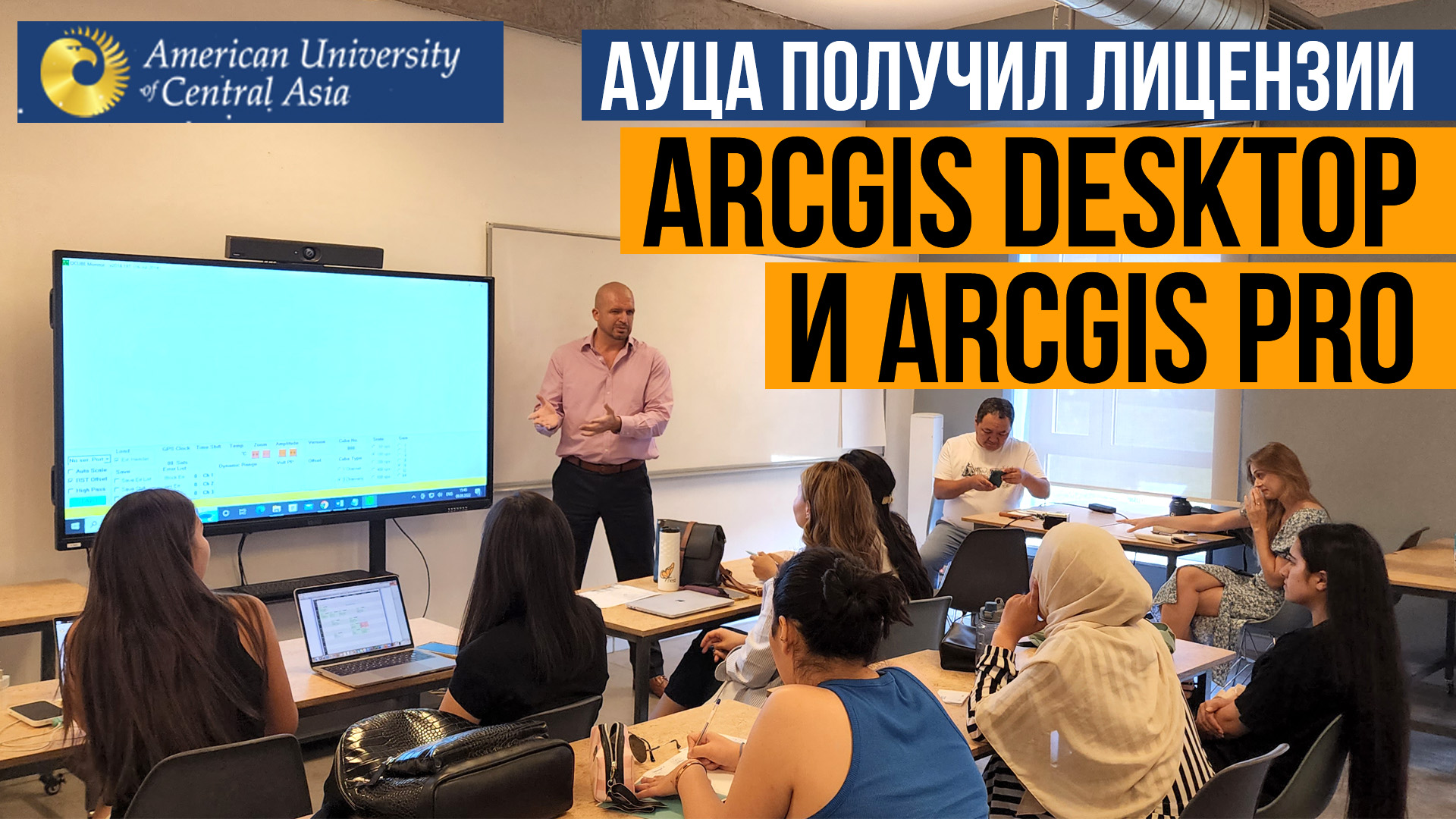 With the support of the OSUN GeoHub project, AUCA received 50 licenses of ArcGIS Desktop and ArcGIS Pro software free of charge.
ArcGIS is ESRI's most advanced professional desktop GIS application. ArcGIS software allows AUCA students to explore and visualize data, create 2D and 3D maps, perform spatial analysis, and manage geographic data.
ArcGIS Desktop software is already installed on 25 computers in the AUCA lab. You can now create geographic information stored as geodatabases, map documents, geoprocessing toolkits, and image files, and publish them to GIS web services to share with colleagues across the organization or around the world.
AUCA would like to extend special thanks to Victor Lagutov, director of the GeoHub project and head of the Laboratory of Environmental Systems at Central European University, for obtaining the licenses.
GeoHub is an open platform project aimed at developing the capacity of OSUN (Open Society University Network) members to use the latest geospatial methods and technologies in research and teaching disciplines. The project is in partnership with Central European University, American University of Central Asia, and Bard College.
Tian Shan Policy Center (TSPC) AUCA implements this OSUN project at AUCA in collaboration with the Departments of Ecology and Geology. Project GeoHub offers students and researchers geospatial online courses and retreats, training workshops, internships, and professional certification programs focused on practical, real-world problems and potential solutions in academic research.
More about the GeoHub project here.