After AUCA: Mursal Ayobi on her journey applying to the University of York
October 12, 2022
#PSY#LifeAfterGraduation#alumni
Mursal Ayobi graduated with a Bachelor's degree in Psychology from AUCA in 2021. This year, she received a Chevening Scholarship, the UK government's fully funded international scholarship, and is currently studying at the University of York in Heslington, United Kingdom. In this interview, Mursal shares what it was like studying at AUCA and her journey to getting her Master's degree.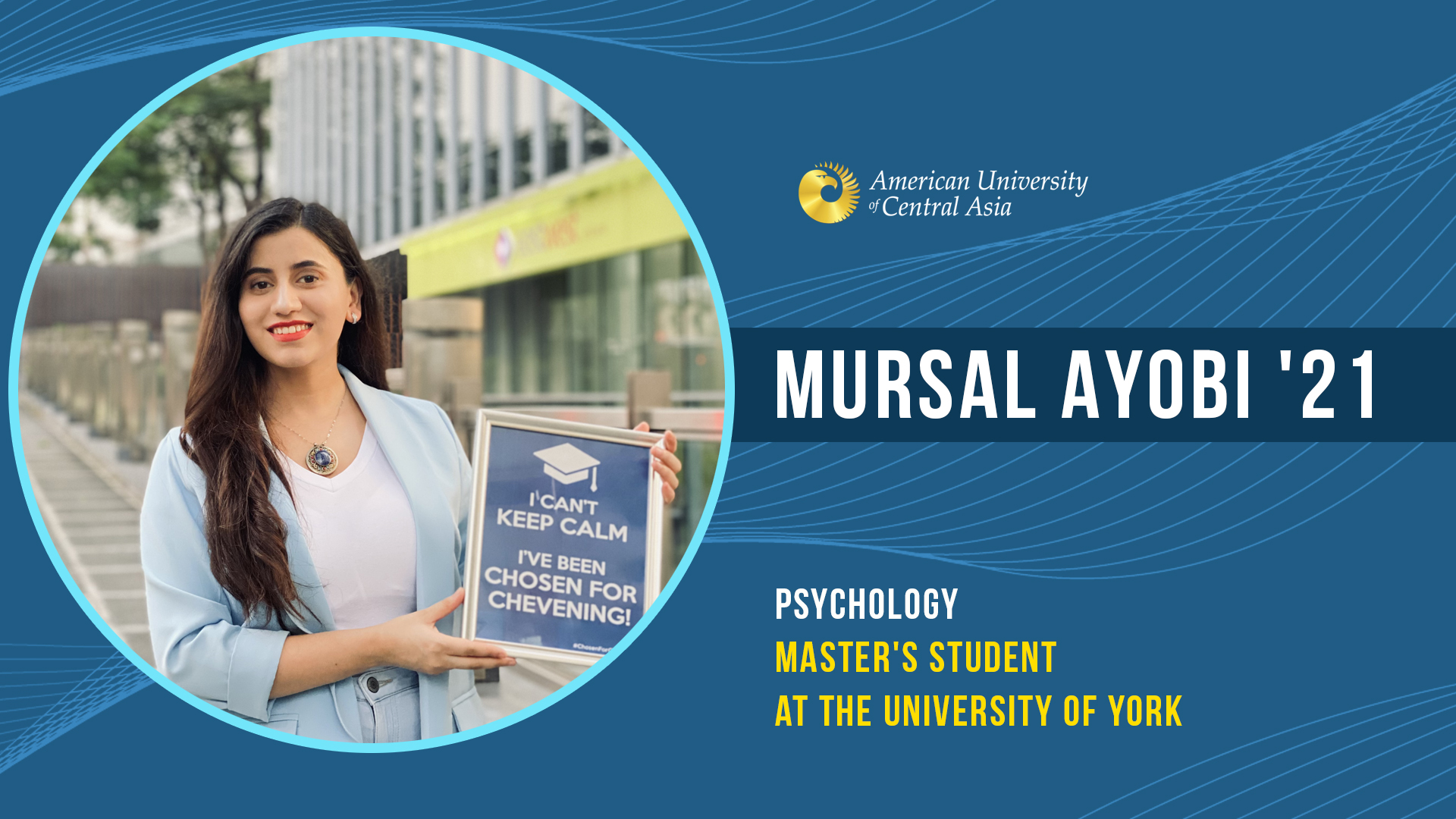 The beneficial joy of AUCA
There was a lot that I enjoyed at AUCA, but I would keep it brief: I absolutely enjoyed my FYS courses, especially the written assignments. I liked the idea of being able to freely argue and express my point of view on various topics. In general, I have always enjoyed the discussions with my professors and classmates in my courses. In addition, my experience with the Department of Psychology was the best - I enjoyed the interactions and the support I have received from my professors and my time at the Behavioral Health Institute. I should also mention that I loved the tutoring experience at the Writing and Academic Resources Center. The best part about my tutoring experience was that I not only tutored other students, but I also learned a lot from them and got to practice my own skills in writing and SPSS.
Mursal on finding her place in the world after graduation
After graduating, I would say that life has been very challenging and rewarding at the same time. I had to struggle for almost a year to apply for internships, jobs, and master's programs. To be honest, it was the most uncertain and stressful time of my life but you eventually figure it out with time. I would also add that it's worth the struggle because all those struggles and efforts prepare you for your desired career. I also think that this is really the time when you have to take a step back and think about what it is that you really want to go for. Is it that internship you wanted to get? Is this the job you have been thinking about applying for a long time? Or whether you want to specialize and pursue your Master's/PhD?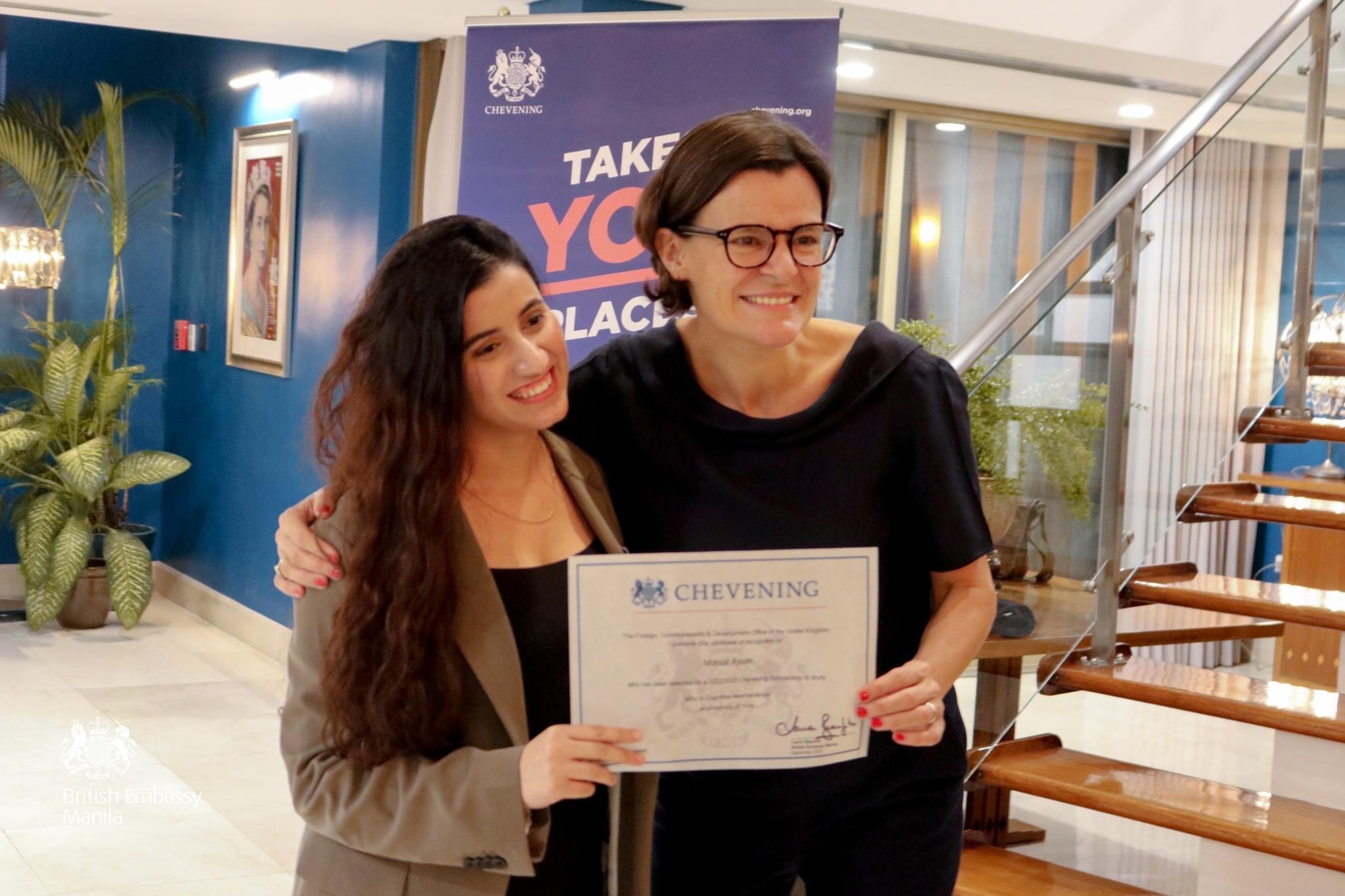 Getting the Chevening Scholarship
In general, the application process for the Chevening Scholarship was a bit lengthy. It consisted of four essays on leadership, networking, career plan, and why you have selected your chosen universities. It definitely took years to fulfill all of the requirements and to get ready to apply. Following submission, all applications were assessed against eligibility criteria. Then, there was a second assessment by the Chevening reading committee and applicants were shortlisted for interviews. From June onwards (for Afghan applicants, it took a bit longer to receive a final decision this year), the finalized applications were announced and they were asked to provide the committee with at least one unconditional offer from their chosen universities. By the end of August 2022, I received a decision on my application. The entire process, from starting an application to receiving my final award letter took a year; however, I feel it's worth the wait.
Applying to the University of York, a university with an 11% acceptance rate for Master's program
After graduating from AUCA, I took a year to research possible academic routes, programs and scholarships, and universities across the world. I applied to numerous universities over the course of the year- It felt like a full-time job… Based on my research on the universities, I decided to apply to five universities in the UK and got my acceptance letters. The University of York was one of my top preferences for various reasons. The very first reason to study at the University of York is that the Department of Psychology is ranked 2nd among Russell Group universities, a group of the most prestigious and research-intensive UK universities, for academic support and learning opportunities. The department is also placed among the world's top 100 Psychology departments according to QS World University Ranking. Importantly, the Cognitive Neuroscience course at the University of York provides access to the York Neuroimaging Centre (YNiC), where I will practice using fMRI, MEG, EEG, and a variety of other neuroimaging techniques. The opportunity to get hands-on experience would enable me to study biological processes and complex mental functions.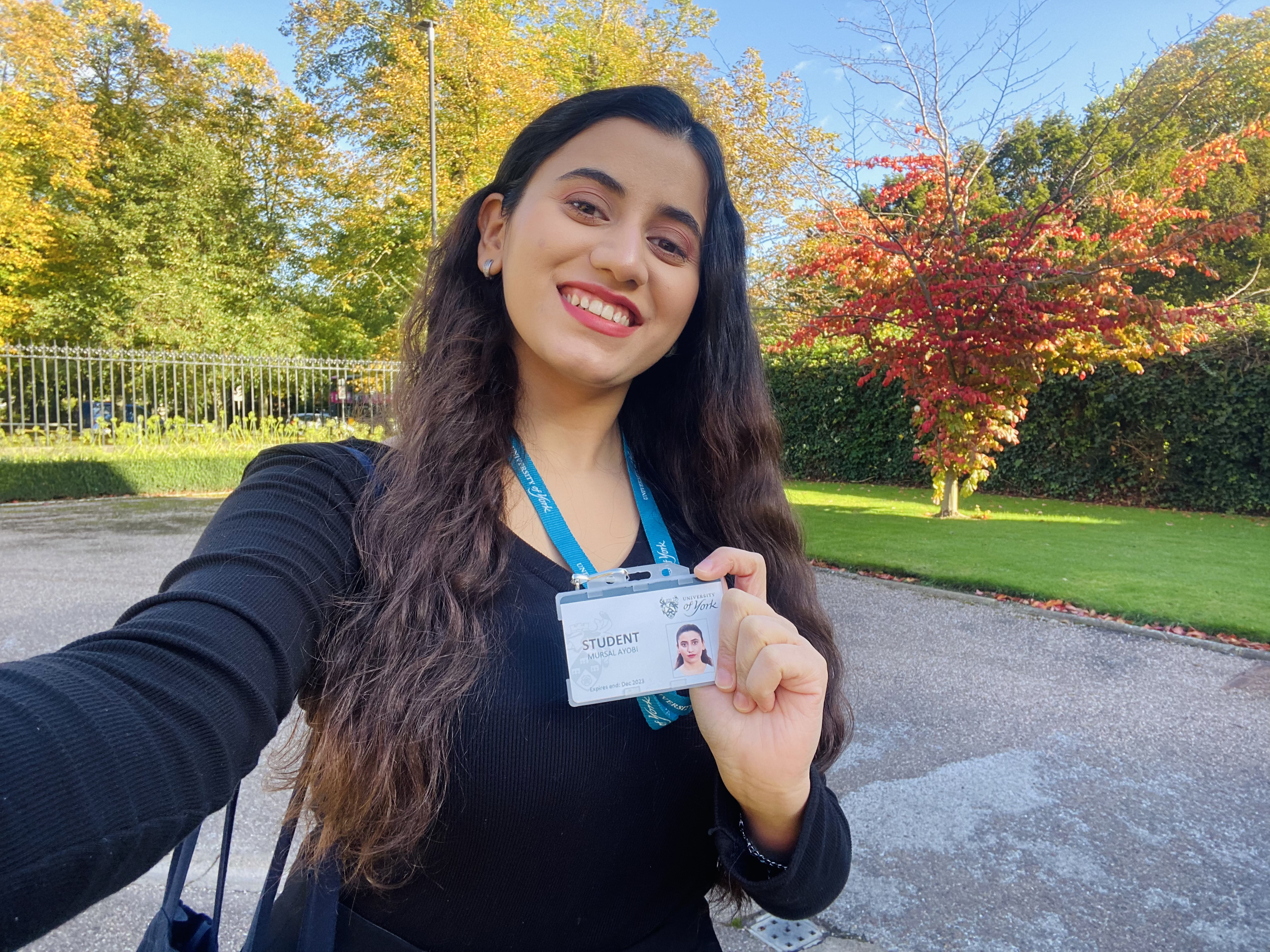 Future goals and aspirations
After completing my master's degree in Cognitive Neuroscience, I am planning to get involved in psychological/neuroscientific research projects by working in a research lab for some time. At the same time, I can do my search on different PhD programs; one of my long-term goals is to pursue my PhD in Neuroscience and to continue a career in teaching and research.
Mursal's message for AUCA students
First and foremost, I think it's significantly important to strengthen your professional network with professors, colleagues, and contacts you have made throughout your undergraduate studies. If you really want to pursue a career in academia, you might want to keep in touch with your professors because they will be the ones to support you throughout your graduate school applications. Secondly, make the most of your time during your undergraduate studies by volunteering in your department, getting involved in research projects, and doing some extracurricular activities. All of these can be counted as part of your work experiences if you are applying for a Chevening scholarship. Finally, do your research before graduating: what are your priorities? Which programs are you interested in? What are your career options? And write down the steps and actions you need to take in order to get there. Have your plans and make a schedule.