AUCA is the first university in Central Asia to offer its students two diplomas!
October 4, 2022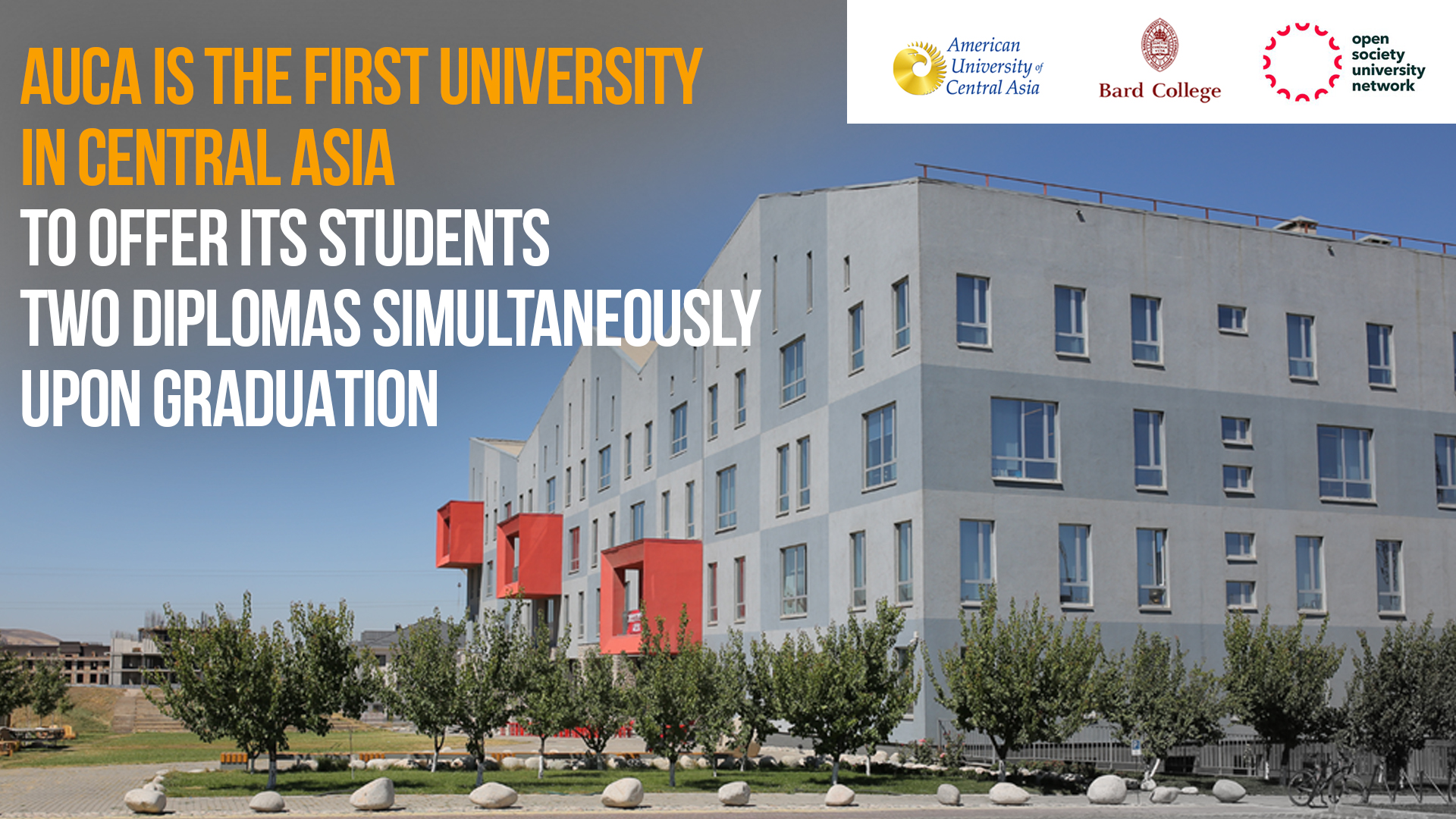 AUCA is the first university in Central Asia to offer its students two diplomas simultaneously upon graduation:
⁃ US accredited degrees in liberal arts programs through a partnership with Bard College in the United States  
⁃ Kyrgyz accredited degrees issued by The Ministry of Education and Science
Bard College is a leading and innovative liberal arts college located in Annandale-on-Hudson, New York, U.S. For over 150 years, Bard has provided students with an education that stretches across academic boundaries to create a depth and breadth of knowledge that encourages students to think critically within their own discipline.
In 2009, Bard and AUCA launched a collaborative partnership that, from 2011 onwards, grants Bard degrees of Bachelor of Arts to eligible students in all the relevant academic programs offered at AUCA.
Besides, AUCA maintains partnerships with a number of universities and organizations worldwide, that enables its students to study abroad through different exchange programs. Students are encouraged to apply and are supported by various grants, that cover travel, and accommodation costs or offer a monthly allowance.
Likewise, in 2020 AUCA became one of the members of the new global Open Society University Network (OSUN), which consists of 24 partner universities in 17 countries, as well as 15 research and educational institutions in 7 countries. Starting from 2020, along with AUCA courses, our students can register for courses offered by professors from Bard College (USA), Central European University (Austria), Princeton University (USA), BRAC University (Bangladesh), Bard College Berlin (Germany), and other universities within the OSUN partner network.
The opportunities that open up within the framework of OSUN and Bard College partnership are a unique chance for the students of AUCA to gain international experience, knowledge and skills regardless of geographical barriers.