Fundraising for Batken
September 21, 2022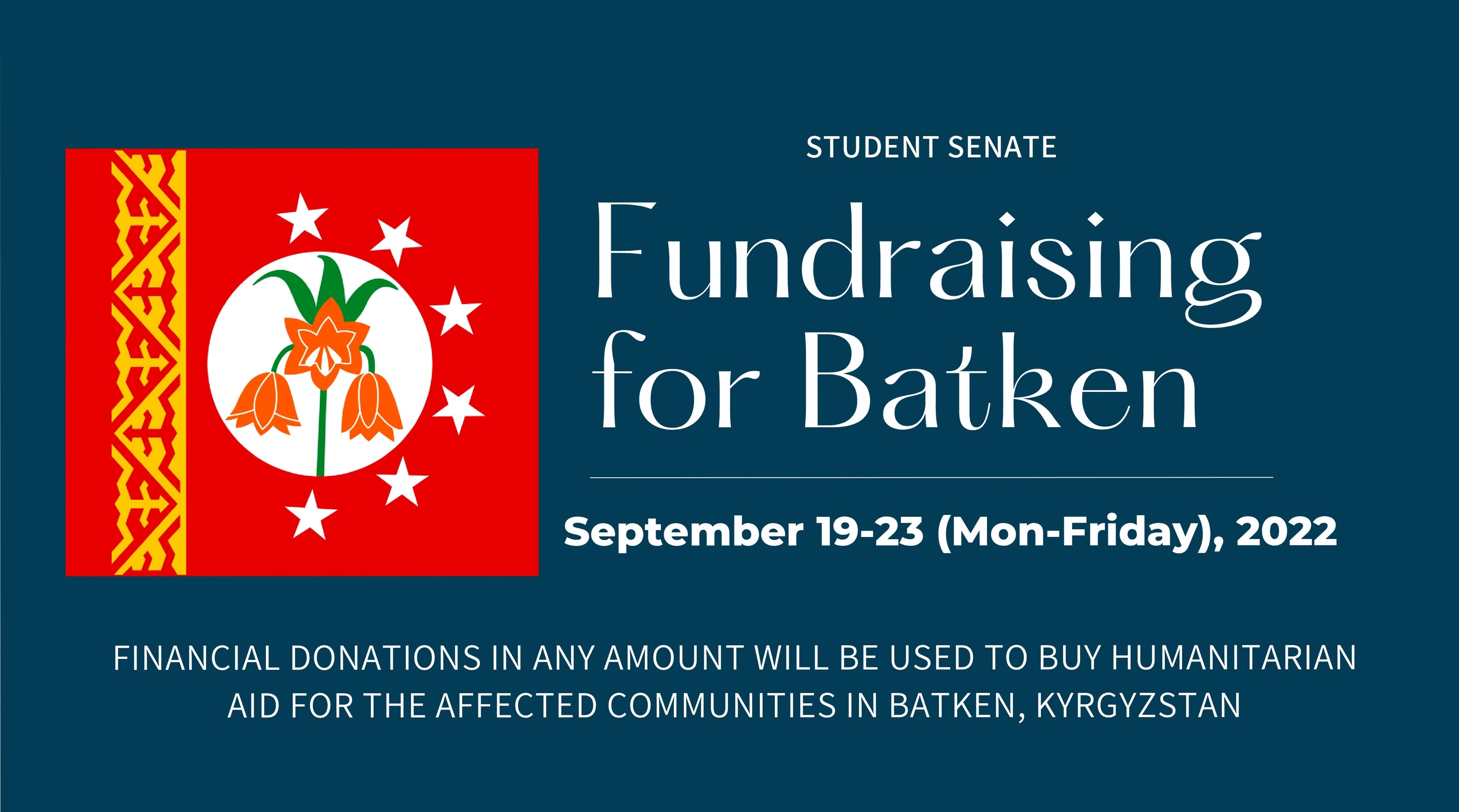 AUCA is raising funds to purchase humanitarian aid for the victims and the families of victims of the events in Batken. Any help during this difficult period is very important.
The donation box is located on the forum. The collected funds will be used to purchase the most necessary things to help the victims.
For fundraising inquiries, please contact the Office of Student Extracurricular Activities at G23.