Annual meeting with the Student Senate
September 8, 2022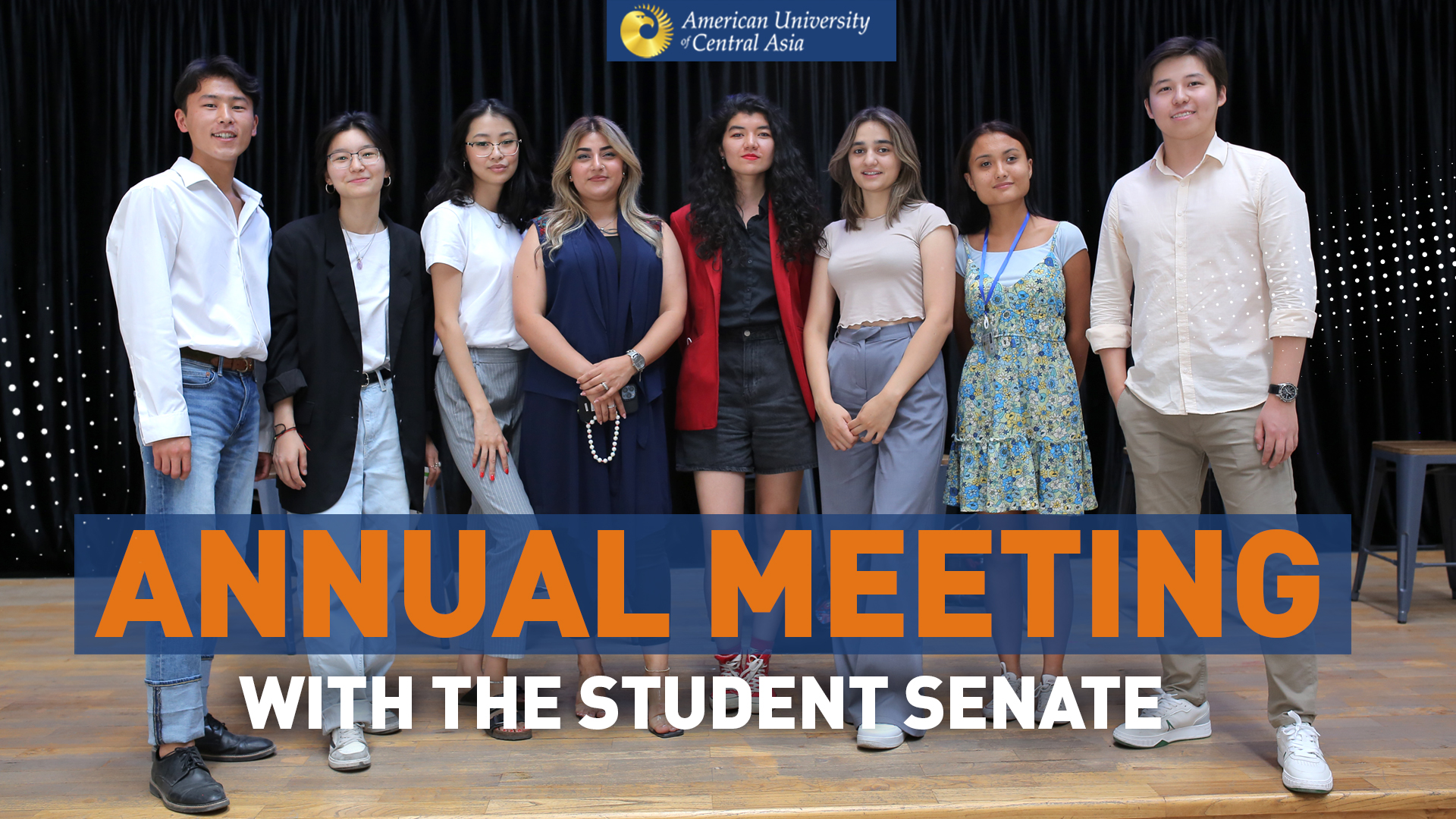 On Wednesday, September 7th, the Student Senate organized a meeting with students to start off the new academic year. The meeting was held to educate the freshman students on what the Student Senate is and the work they are responsible for.
The Student Senate prepared a brief presentation sharing the main areas of charge, and goals that they achieved in the past academic year. The Senators took turns explaining each of the projects they are responsible for and how they managed to reach their completion. The achievements of the past academic year include: increasing the number of coolers on campus, renovation of the sockets, installment of the outdoor furniture, an anti-harassment policy, the extension of the library working hours, and the creation of a student senate appeal form.
As a wrap-up, the Senate shared its aspirations for this academic year and welcomed everyone for a discussion over the delicious buffet.