The opening of the workshop on Modernizing Curriculum
June 14, 2022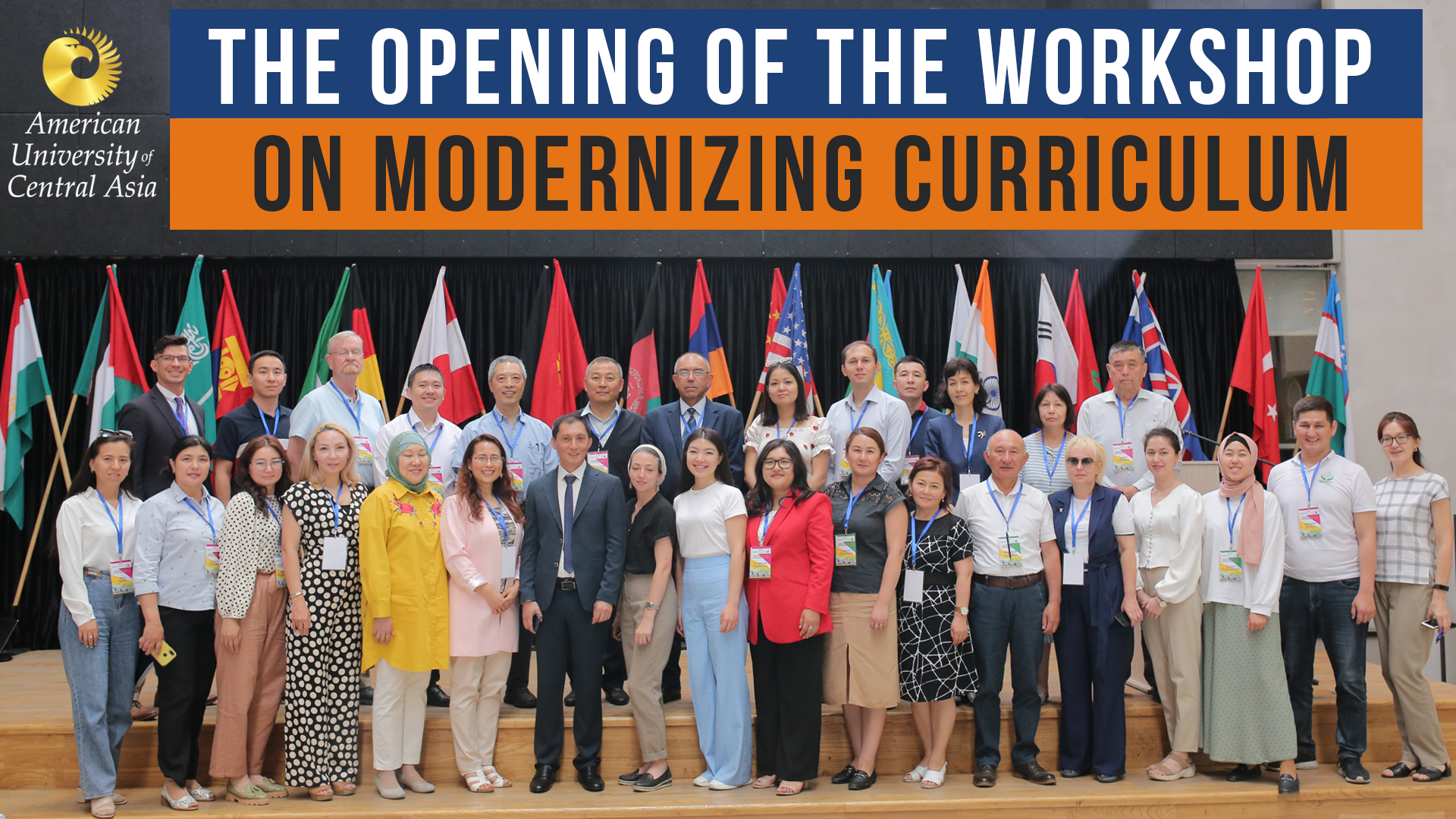 On June 13th, the very first day of the workshop on Modernizing Curriculum towards the Goals of UN SDGs for Central Asian Universities on "Climate Action" and "Sustainable Cities and Communities" was held on the AUCA campus.
The event started in the early morning at the AUCA forum, Zheenbek Kulenbekov, Department Chair of the Applied Geology Department, stood up with an opening speech and sincerely welcomed the gathered participants and respective guests who came to attend the workshop. He also mentioned that the workshop will be conducted on a hybrid basis most of the participants are from neighboring countries: Kazakhstan, Uzbekistan, and Tajikistan, however, there are 102 registered participants from 20 cities from 8 different countries.
Dr. Jonathan Becker, the interim president of AUCA attended the opening, he pointed out some key principles of AUCA - "AUCA is committed to developing a sustainability, its a part of our curriculum system, even the campus itself relies on an environmentally sustainable system of heating and cooling." Although, President Becker mentioned progress in civic engagement of AUCA, such as the preservation of the Elm Grove forest.
Further, respective guests of the opening ceremony one by one came to the stage with a welcoming speech, list of the guests:
Prof. Ulanbek Mambetakunov, the Deputy Minister of Education and Science
Dr. Asylbek Aidaraliev, the Academician of Kyrgyz National Academy of Science
Olivia Stevents, the American Council (AC) Country Director in Kyrgyzstan
Aikanysh Sydykova, the American Council UniCEN Program Coordinator in Kyrgyzstan
Dr. Alim Pulatov, the Representative of CASDACE
Dr. Wei Fang and Dr. Jiquan Chen, the Principle Investigators
The goal of this workshop is to enhance teaching and learning capacities by modernizing the curriculum and developing jointly taught courses and to increase research capacities at Central Asian universities by creating regional knowledge hubs in UN SDGs of "Climate Action" and "Sustainable Cities and Communities".