Green AUCA: AUCA is the first university in Kyrgyzstan to receive ECOLABEL "Best Recycle Practice"!
April 29, 2022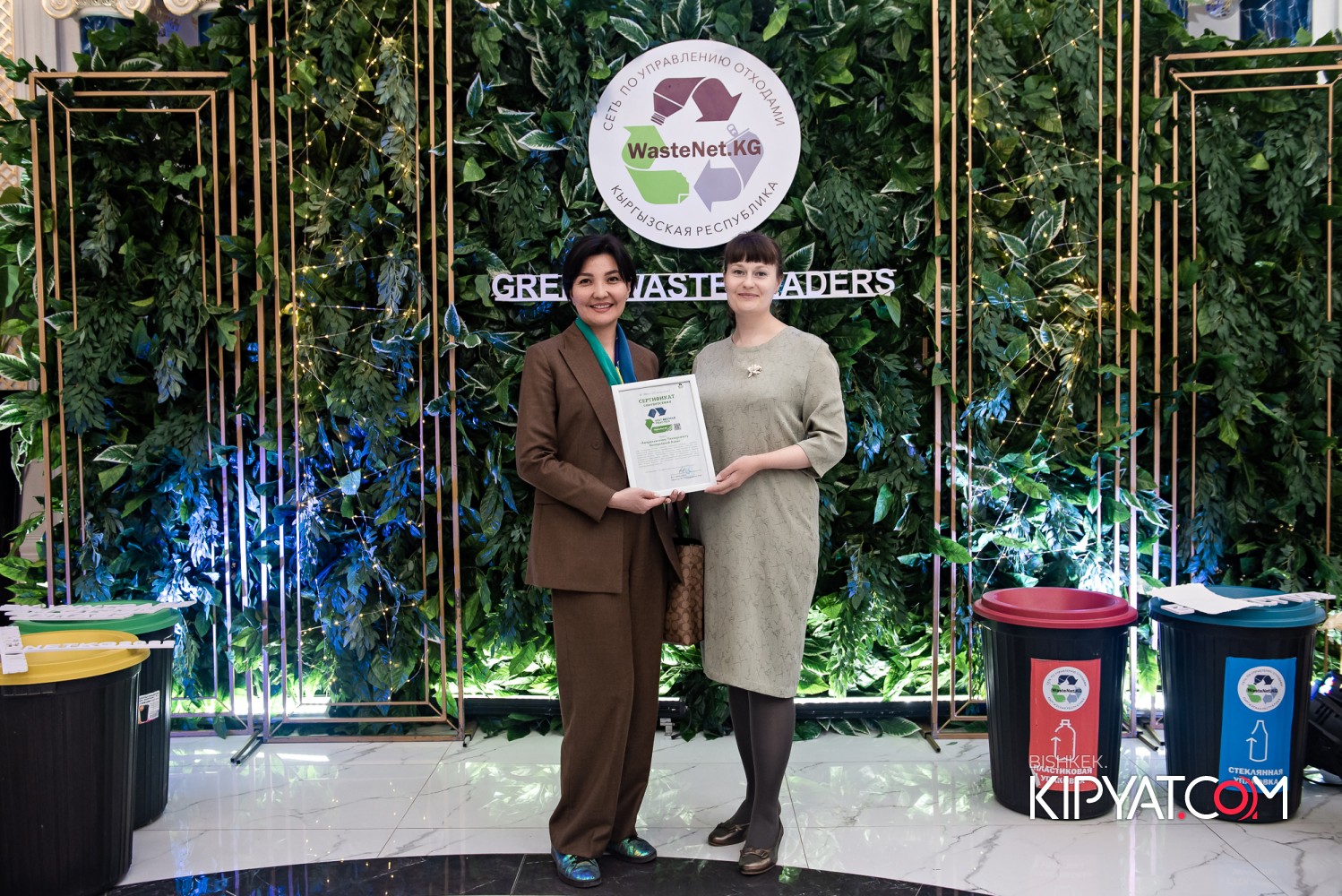 We would like to share with you the joyful news about the "Green AUCA" project which took place at the end of April.
Firstly, AUCA became a member of the Waste Management Business Network in the Kyrgyz Republic WasteNet.kg.
The WasteNet.kg is a joint business platform for bringing together all parties interested in improving the waste management system in Kyrgyzstan. The network includes business structures and non-profit organizations ("waste producers"), as well as enterprises for the collection, transportation and processing/ disposal of waste, experts in the field of waste management, consultants, etc.
At the moment, 70 organizations from all regions of Kyrgyzstan have joined the network. Of these, only 3 participants are educational institutions (in addition to AUCA, these are K. Tynystanov Issyk–Kul State University (Karakol) and Sultan Ibraimov Agrotechnical College (Bishkek)).
Business network, WasteNet.kg, was established in 2022 by the CSR Central Asia Agency with the support of The Coca-Cola International Foundation.
The aim of the network is to develop sustainable waste management and raise awareness about responsible production and consumption.
This year the network has developed and implemented eco–certification, ecolabel WasteNet.kg, which is issued to organizations after meeting the basic criteria and requirements for voluntary eco-certification.
Secondly, AUCA, following the results of the 1st stage of the "Green AUCA" project, having implemented a number of green measures in accordance with the criteria of eco-certification, was tested for compliance with these criteria and received ECOLABEL "Best Recycle Practice" from the WasteNet.kg! We are the first university in Kyrgyzstan to receive this official badge of environmental responsibility of our organization.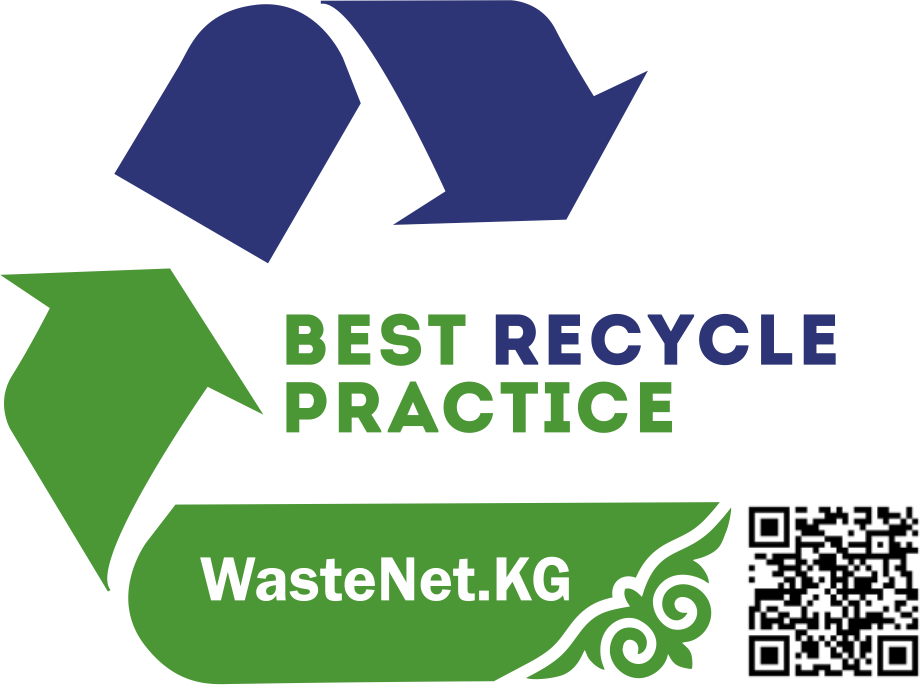 We thank everyone for supporting our project now and in the future! We are planning to develop and expand our Green AUCA project.