CCE Awards 2022 Ceremony!
April 28, 2022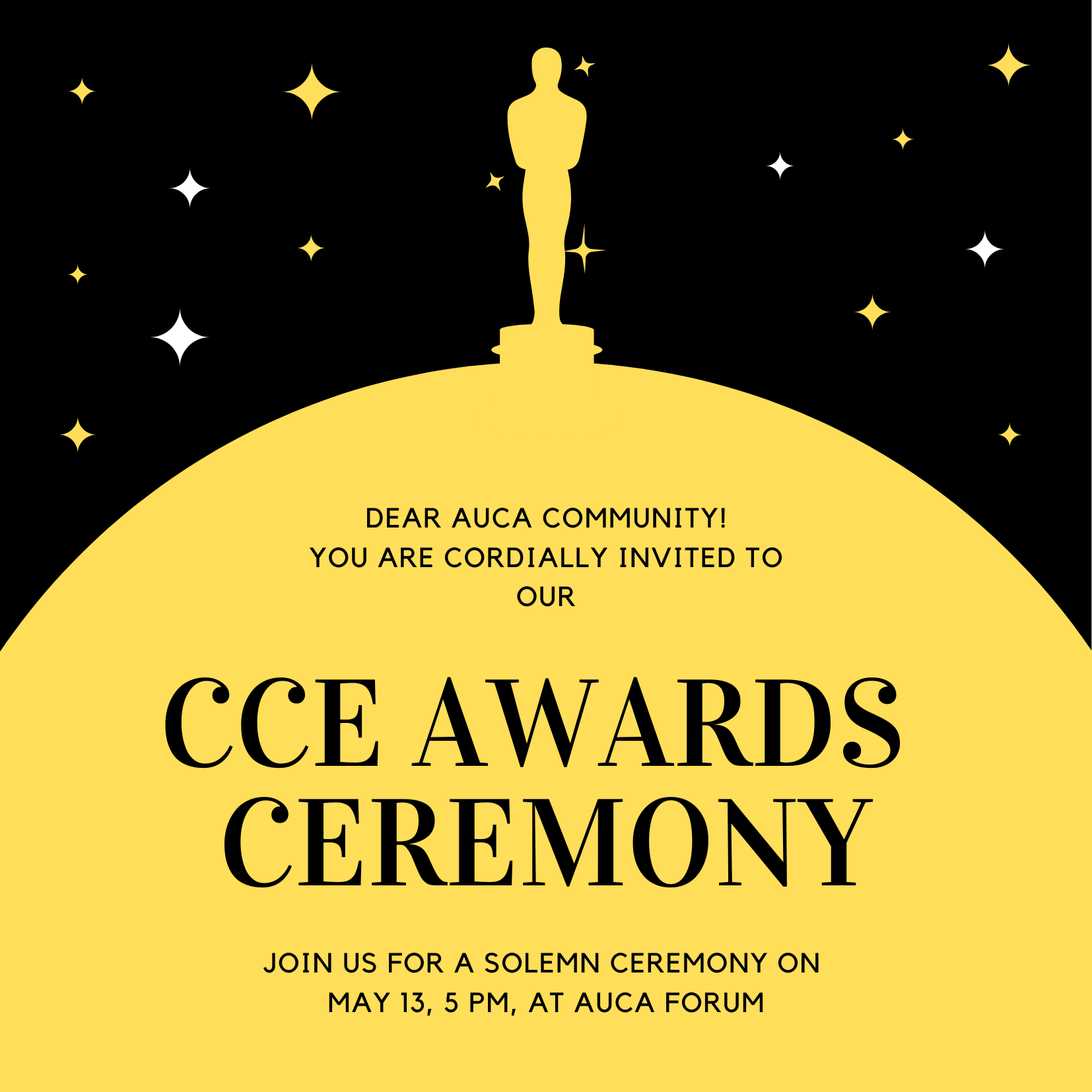 Dear AUCA community,
The Center for Civic Engagement would like to cordially invite you to the CCE Awards 2022 ceremony!
About the event: CCE Awards is an annual ceremony that acknowledges students' civic activism and leadership. The ceremony invites the entire AUCA community, including student activists, and integral stakeholders in order to raise awareness about the important work our students are doing to address the social, educational, environmental and many other issues in their respective communities.
Event details:
 Date: May 13, 2022
 Time: 5:00 - 6:00 pm
 Place: AUCA Forum
We look forward to seeing you there!
CCE Social Media accounts: Instagram, Facebook