Become NGA student for one day
March 15, 2022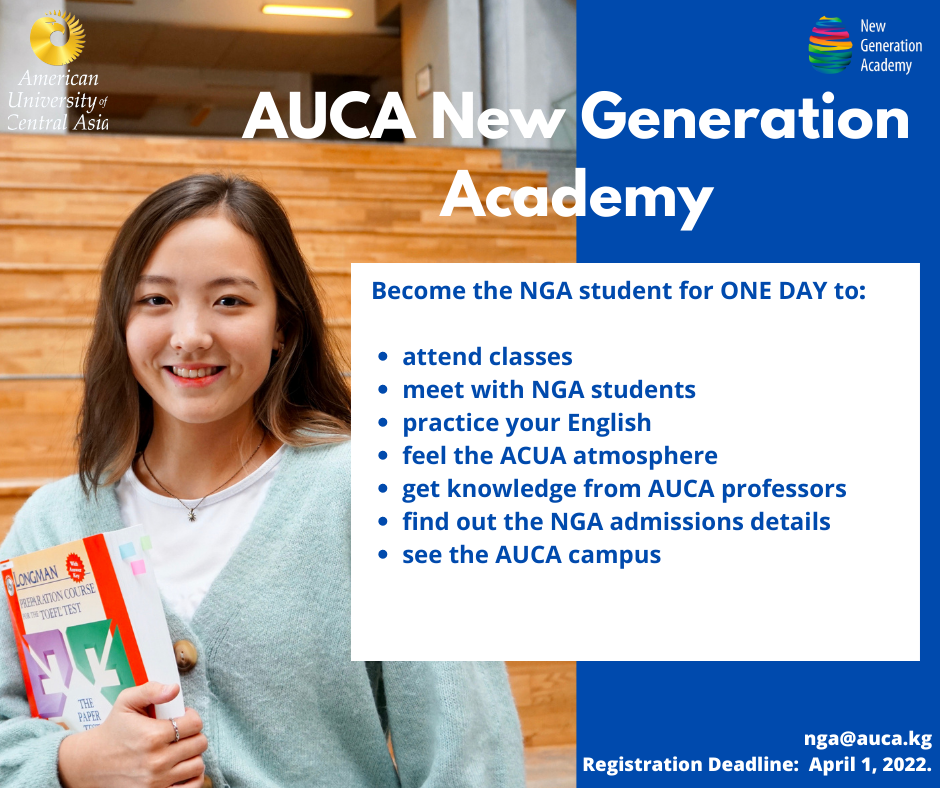 AUCA New Generation Academy has announced the call for registration for the annual promotion event NGA One Day Student.
All registered participants will be able to become NGA students for ONE DAY.  Participants will have the chance to:
Attend classes
Meet with NGA students
Practice English
Feel the AUCA atmosphere
Get knowledge from experienced AUCA professors
Find out the NGA admissions details
See the AUCA campus
Visit our website to learn more about the event: https://auca.kg/en/nga_activities/.