SIDP & ACEP Showcase
January 13, 2022
#OSUN#civicengagement#CCE#SIDP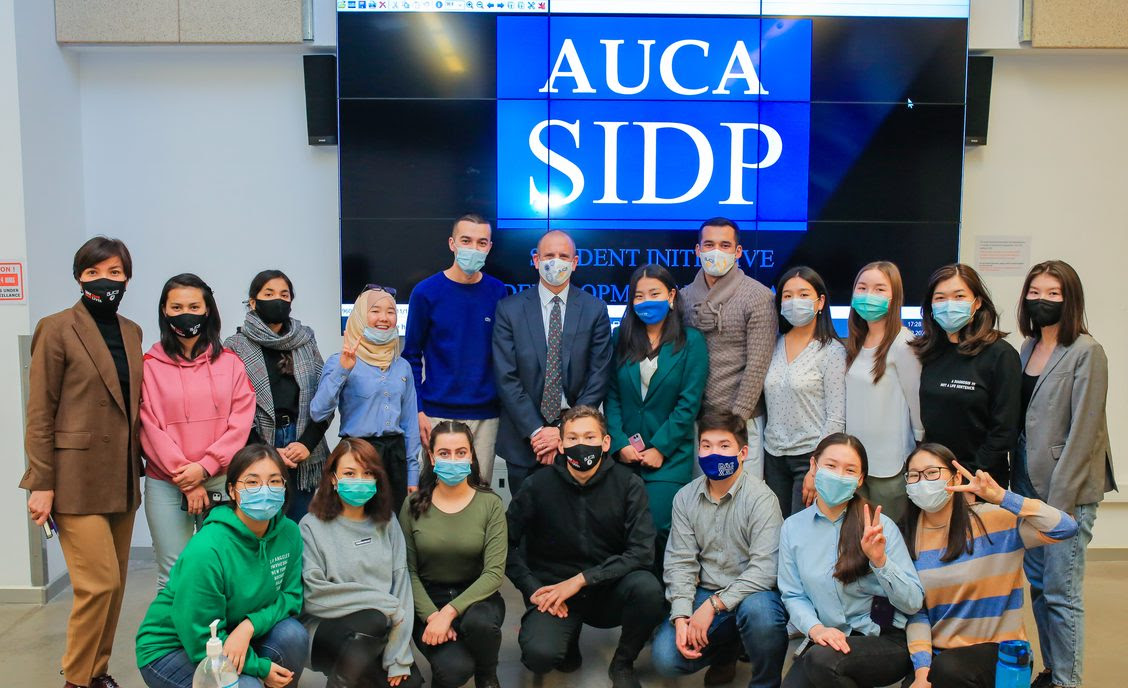 On December 14, 2021, Jonathan Becker, Acting President of the American University of Central Asia and Vice Chancellor of the Open Society University Network, joined the showcase of students' projects organized by AUCA's Center for Civic Engagement (CCE). In total, 14 student leaders who implemented and who intend to implement their projects in 2020-2021 and 2021-2022 academic years, respectively, under the SIDP and the ACEP participated in the showcase.
Despite the challenges the pandemic created, AUCA students have demonstrated passion and enthusiasm in realizing projects for the public good both on local and international levels. Out of 25 projects, 11 initiatives are international (i.e., Afghanistan and Tajikistan). Even more so, most prominent students' projects become sustainable and are transferred from project founders to other active student leaders.
AUCA CCE strongly supports both the continuation of successful initiatives and the conception of novel initiatives by new student leaders.